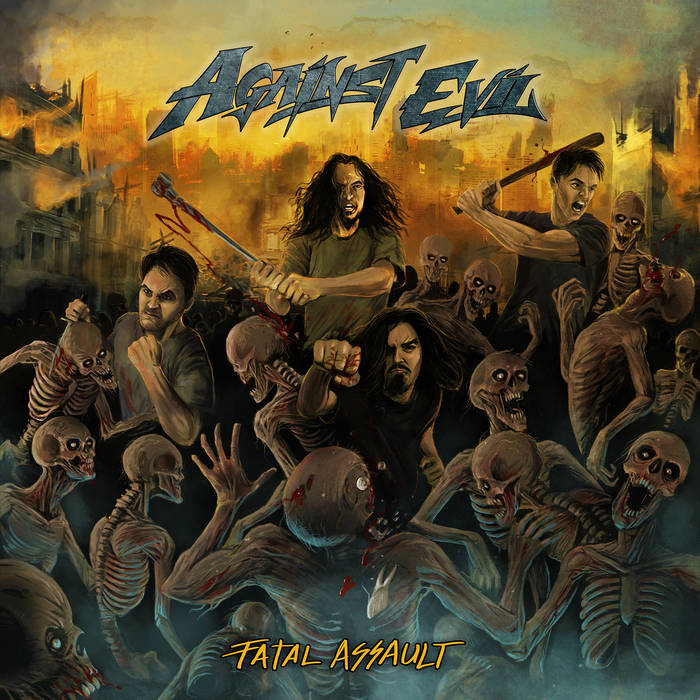 Against Evil – Fatal Assault
3rd July 2015
Back in February, I reviewed 'War Hero', the debut single from Indian metallers Against Evil, stating "It's refreshing to hear a band playing the sort of good old straight forward metal that we all used to love – while also offering something new and exciting."
I was therefore thrilled when Kunal Choksi from Transcending Obscurity Distribution got in touch to say the guys had an album coming out, and would I like to review it?  Hell yeah!!
The album opens with 'Battle Call', an acoustic instrumental piece that does a fantastic job of lulling you in… before second track 'The Enemy Within' kicks in and everything shifts up several gears.  Right from the off, this is hard hitting metal with catchy riffs, pounding drums, and perfectly matched clean vocals.  It's reminds me in places of Judas Priest, but with it's own unique sound that incorporates moments of impressive technical guitar playing.
'Speedbreaker' is a slightly faster – almost thrashy – number with crushing riffs and a relentless speed of attack.  It's fast and furious and catchy as hell.  After just the first listen I had this song stuck in my head for hours – a sure sign that these guys know how to write a damn good tune!
Fourth track, 'Wings of Steel', carries on in a similar vein, with some incredible chugging guitar riffs and more hooks than a dominatrix's dungeon!  'Bulletproof' is a little mellower, but is still full of attitude.
The album finishes with the single 'War Hero', a heavy as hell track which perfectly draws on a number of old school metal influences, while managing to sound unique.  It's the perfect end to this album of new-school meets old-school metal.  Check out the track below to see exactly what I mean:
The production and sound quality of this release is all first class, and the physical copy of the album is beautifully packaged with a full cover booklet containing all the song lyrics.  The album is available as a digital album, a physical CD, and there is currently a "fan pack" available that contains a CD, a t-shirt, a poster and a sticker.  Yet again, it's great to see Transcending Obscurity India offering such cool options for their releases.
This is a blistering album, and if you're a fan of real metal then you definitely need to check it out – see the links below !!
Score: 9 out of 10
ALBUM INFO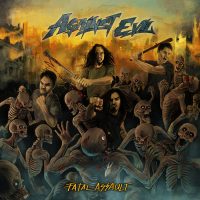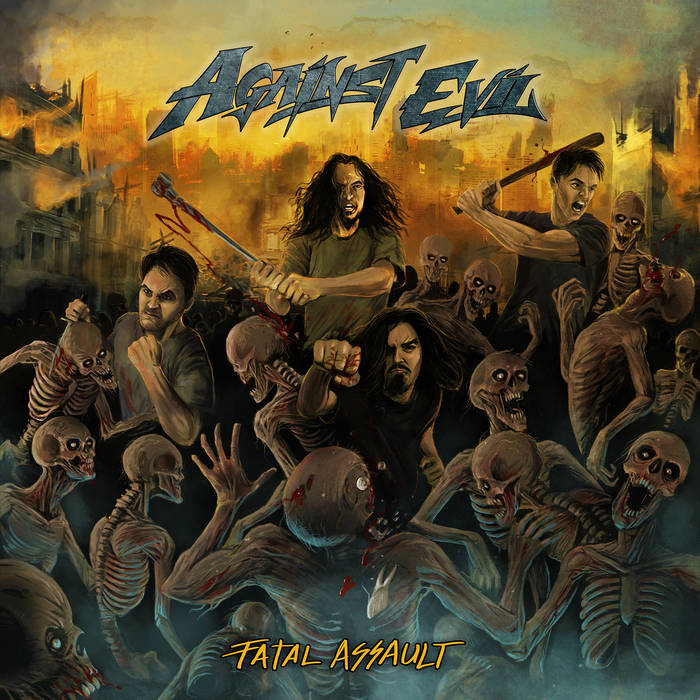 Track List:
01. Battle Call
02. The Enemy Within
03. Speedbreaker
04. Wings of Steel
05. Bulletproof
06. War Hero
Line-up:
Siri – Vocals, Bass
Sravan – Vocals, Rhythm Guitar
Shasank – Lead Guitar
Noble John – Drums
Released
20th July 2015
Record Label
Transcending Obscurity Distribution
Links
Facebook
Bandcamp
Purchase