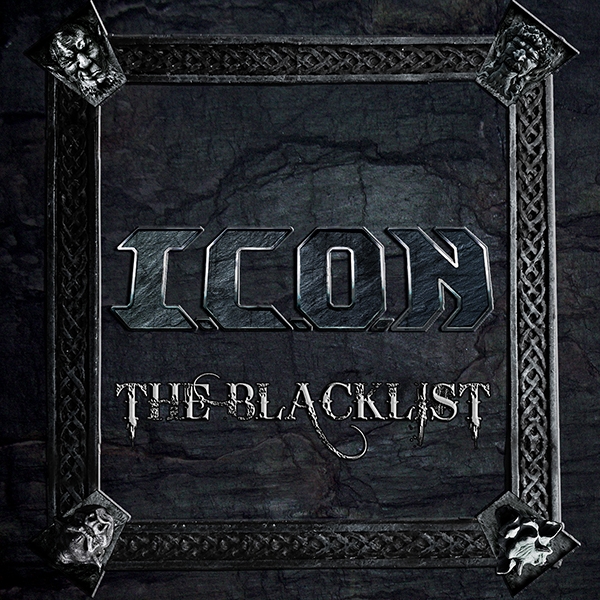 I.C.O.N – The Blacklist
3rd July 2015
I saw I.C.O.N play an incredible set at this years Wildfire Festival.  Their performance was impressive – playing a tight set that showed just how talented a bunch of musicians they are, as well how brutal their aggressive all-out metal attack is.  As a result, one of the first things I did when I got home a couple of days later was to get myself a copy of 'The Blacklist', the band's recently released second album.
And does the album capture that same energy and aggression that the band had when playing live?  Hell yes !!
Opening track, 'A Room In Hell', is an almost introspective number, with an increasing sense of brooding menace that builds to a crescendo at the end…. leading nicely into the punishing sounds of 'Feeding The Negative', a relentlessly snarling beast of a track that shows right from the start that these guys mean business!
'Grindin' Wheel' is more technical in nature, but still retains the same pit-bull-in-your-face attitude, with the band's heavy as fuck sound and the catchy as hell chorus of "Burn, Grind, Destroy!"
'I'm The Venom' is a thrashier sounding track, with some amazing guitar and drum work, and hooks that Anthrax would bite your arm off for! Next track, 'Welcome To My War', slows things down a fraction, without letting up the sonic assault.  There is some fantastic technical guitar work and a chorus that I've been unable to get out of my head since I've first heard it.  Watch the official video below to see exactly what I mean:
'Speak To Your God' continues in the same vein, with a slightly punky feel to things, and 'Devil's Blacklist' adds a slower 70's metal vibe to the mix.  'Wrong Way Back' incorporates a bit of a groove-metal sound, and 'Man Of The North' adds in some nicely done sound effects and acoustic sounding guitars.  Yet, each of these different influences is subtle, and all the tracks retain the same overall sound and vibe, giving the album a cohesive feel.  I.C.O.N have built on what came before them, but have developed their own sound – one that offers something new and distinct, without being gimmicky.  It's incredibly well done, and it's so refreshing to hear a band playing real metal the way it's meant to be played.
'Deconverted' was one of my favourite tracks from the Wildfire Festival performance, with it's punishing drums and thought-provking lyrics, and I'm thrilled to say that it sounds as great on the album as it did live!
Final track, 'Drowning In Their Screams', is subtly mellower end to the album, with an almost NWOBHM sound.  It works perfectly and it's a great way to end things, giving the listener a chance to recover their senses after the pulverising attack of the previous tracks.
This is an incredible album of heavy metal, and I.C.O.N deserve to be huge.  If you call yourself a fan of metal, then you have to get yourself a copy of this album – check out the links below!
Score: 9 out of 10
ALBUM INFO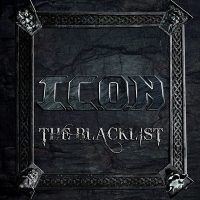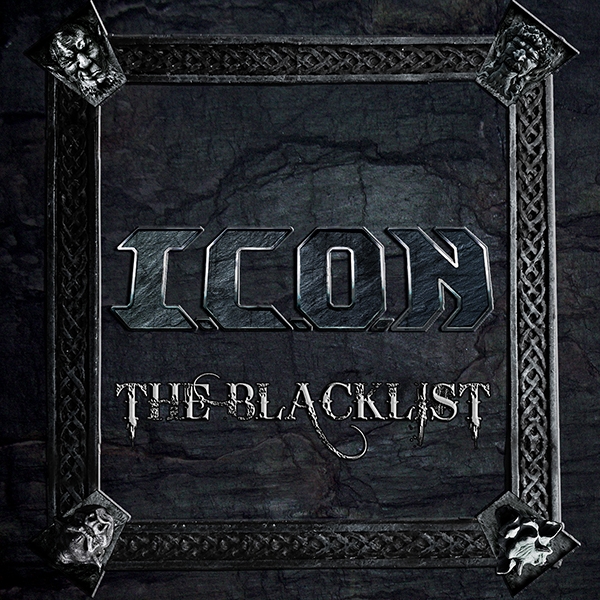 Track List:
01.  A Room In Hell
02.  Feeding The Negative
03.  Grindin' Wheel
04.  I'm The Venom
05.  Welcome To My War
06.  Speak To Your God
07.  Devil's Blacklist
08.  Wrong Way Back
09.  Man Of The North
10.  Deconverted
11.  Drowning In Their Screams
Line-up:
Mark Sagar – vocals
Scott Knowles – guitar
Larry Paterson – drums
Reece Bevan – bass
Released
15th June 2015
Record Label
Metalbox Recordings
Links
Official website
Facebook
Buy the album