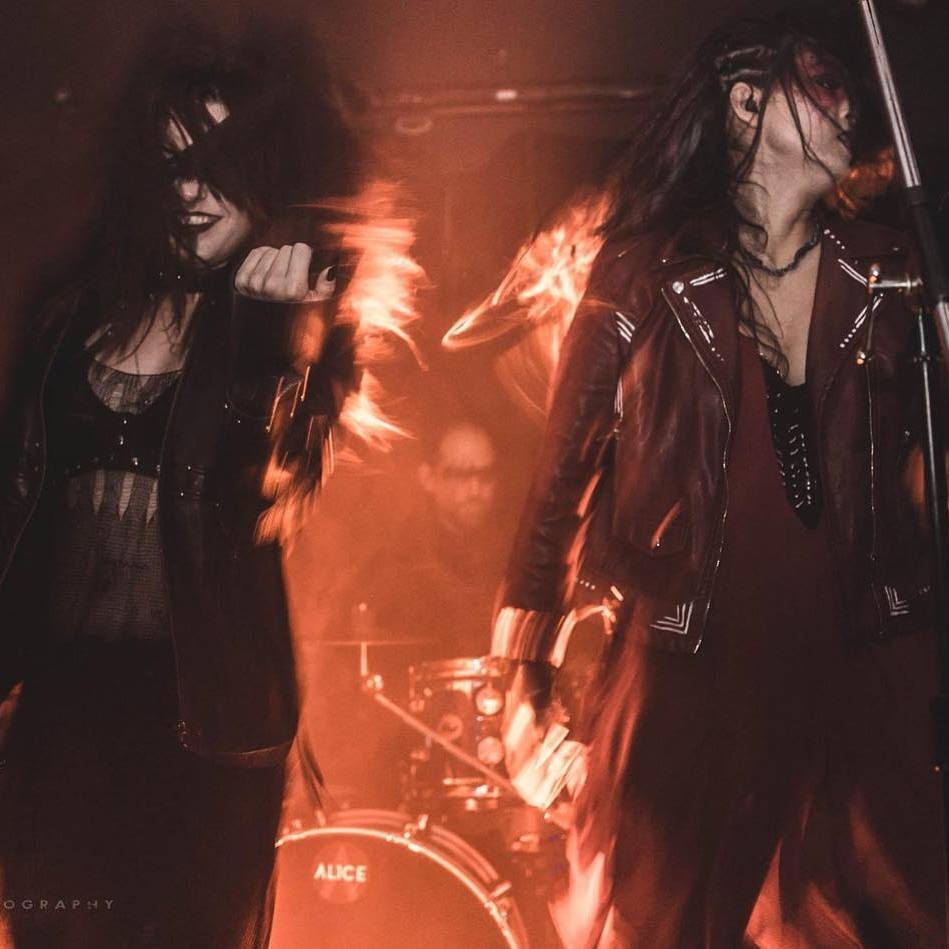 AL1CE – "The Thirteenth Hour"
24th September 2018
If I may reiterate the words of one Roy Chubby Brown, I simply have to ask? Who the FUCK is Alice?! Ok so British blue comedy may not be to everyone's taste, but the question still stands when we're focusing our attention on AL1CE…the Los Angeles ensemble was formed when members of industrial rockers MANKIND IS OBSOLETE (Gordon Bash, Scott Landes and Tash Cox) decided to broaden their horizons in every creative aspect they could conceive, resulting in 'Project Al1ce'…now completed by members Sasha Travis, Jesse DeSanto and Steve Kefalas, the multifaceted group contains a mixture of musicians, visual artists and film-makers, all primed and ready to take you on an extensive sensory expedition as they release their brand new album "The Thirteenth Hour"…now, the eleventh hour is famed to be very last-minute, so, are they just incredibly late, or is there something special happening at 1 O'clock? Let's find out…
The album opens up with "Frequency" and right away we're cast back in time to the simpler, synth-pop days of the 80's, but it's also got this light indie-rock tone which makes itself known for the admittedly catchy chorus. It's got a decent groove, and stylistically finds itself somewhere between the likes of KIM WILDE and THE MOXY. The appeal of the pop-production works well and the track is delivered well itself, but there are times, during the chorus especially that the vocals appear fractured or too weak to carry the song as was intended; it could sound far bigger than it does.
We follow that up however with a more than pleasant surprise, as they've included a cover of GENESIS classic "Land Of Confusion" and they've given it more of an electronic-pop twist making it sound arguably even more 80's than the track itself, which came out IN the 80's! Naturally it lacks the assertiveness and distinction that Phil Collins had on the original, but the political undertones of the track are sadly still relevant today and it's a quirky little cover. Further highlights include "Waiting For You" which is again, a retro, synth-heavy affair that uses nothing more than simple but effective pop-hooks to carry the song, and it in ways appeals to fans of the likes of SHINY TOY GUNS and it's an enjoyable listen, while "Looking Glass" is a more hushed offering, almost on the verge of a lullaby and has certain elements of THE CORRS given the delicacy and fragility of the soft vocals, a lovely song.
The trouble however is the amount of repetition and lack of overall diversity throughout the 14 tracks on offer…"Condemned" harnesses that same retro-pop sound, but it does descend into a sorry dose of lyrical repetition with an unimaginative chorus. "Moonbeams" again has the same problem with its chorus and vocal strength, coming across as really rather dull, before "Breathe" at over 7 minutes long for some reason, out of the blue incorporates subtle tribal drums and middle eastern influences, but manages to stay annoyingly flat…THE SISTERS OF MERCY managed it brilliantly on "Temple Of Love"…here it fails sadly. There ARE some other minor talking points like the up-beat instrumental "Mirage" closing the album and the funk-rock qualities of "Upside Down" but overall the album suffers from a lack of drive and excitement. The band may house a plethora of talented film makers and conceptual visual artists, but they seemingly forgot to make sure the music was up to scratch itself…which, for a band, SHOULD be priority. The potential is all there but it just needs more energy and swagger and they could be a great electronic pop-rock band, sadly for these Californians however the thirteenth hour has simply been unlucky 13.
Score: 3 / 10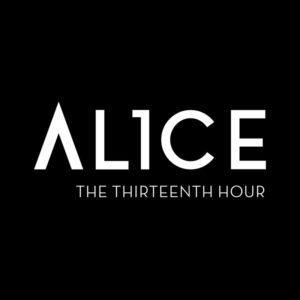 Track List:
"Frequency"
"Land Of Confusion"
"Wide Awake"
"Locked Within"
"Looking Glass"
"Can You Hear The Stars Cry"
"Condemned"
"End Of Times (Redux)"
"Silent Night"
"Upside Down"
"Moonbeams"
"Waiting For You"
"Breathe"