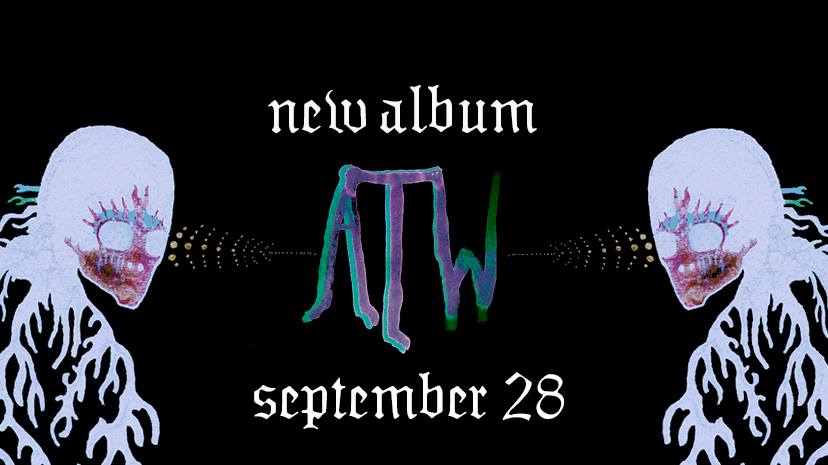 All Them Witches – "ATW"
24th September 2018
0
By
Gavin Griffiths
It's admirable when bands get restless musically; not wanting to conform to a specific sound or, become one trick ponies…allowing themselves more creative freedom to explore ideas with each project undertaken, and this can be said of Nashville rockers ALL THEM WITCHES. Having formed in 2012 and now consisting of members Robby Staebler, Charles Michael Parks Jr., Ben McLeod and Jonathan Draper, they've accumulated quite the back-catalogue in a relatively short period of time. Last year saw them release "Sleeping Through The War"; a bold album big on sound, expanded arrangements and choral vocals…but here they've gone back to the drawing board, or, more appropriately, to the cabin in the woods, where they've written album number 5; "ATW".
Yes about 20 miles outside of Nashville on the I-40 is a place called Kingston Springs, and it's here the new album was self-produced to offer a more stripped back, raw and real record…described as being the most intimate, human-sounding album the witches could possibly deliver, there's no wonder that it's self-titled…but is it any good? It opens up with the interestingly named "Fishbelly 86 Onions" and truth be told it sounds horrendous…like Keith Floyd finally got TOO drunk while cooking and thought fuck it! Chuck that in a pan! I jest…musically very prog-based it delivers off-kilter almost polyrhythmic guitars and percussion, coupled with the fuzzy sound quality and the layers of organ this sounds like something straight out of THE DOORS repertoire, while also having elements of more modern blues rockers like JACK WHITE; it's an interesting start.
"Workhorse" tones things down ever so slightly and opts for a more country blues-based offering, the tone and the tempo allowing the slow groove to build up to a simple yet effective chorus…if I was producing a western drama for Netflix I'd happily have this as my theme tune. Album highlight "1st VS 2nd" is a more up-beat affair which again utilises a blend of classic rock charm and modern post-rock; more energetic, heavier riffs, grittier…metal fans would lean more towards this one. The rest of the album then sadly disappears into the murky depths of disappointment…single "Diamond" shines about as brightly as a polished turd quite frankly with its lethargic pacing and sleepy delivery. Combining shoegaze with elements of stoner rock, even a sloth would find this boring.
At nearly 11 minutes long, "Harvest Feast" is clearly spending the day at the all-you-can-eat buffet…it's basically the musical equivalent of that time Homer Simpson nearly put The Frying Dutchman out of business because this song feels like it won't ever end, before eventually we find closing track "Rob's Dream" which is fitting because by this point you are likely to be snoring. Another low-fi, subdued track…it's got dreamscape qualities and minimalist melodies, while also again harking back to that classic rock / early metal style, in places coming across as almost DEEP PURPLE inspired, but let's not give it too much credit. Sadly, at the end of the day, while All Them Witches have indeed tried something different, which you have to applaud creatively, this rawness hasn't done them many real favours. This album is all about the slow burn and there ARE people that'll appreciate the pace and nostalgia oozing from each chord, but it's a step back from tracks like "Don't Bring Me Coffee". A slow burning album, for a group of witches I'd probably burn at the stake for crimes against entertainment.
Score: 3/10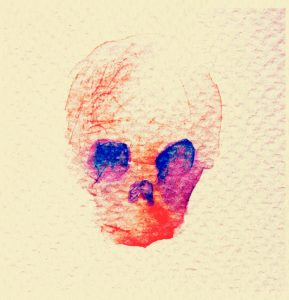 Track List:
"Fishbelly 86 Onions"
"Workhorse"
"1st VS 2nd"
"Half Tongue"
"Diamond"
"Harvest Feast"
"HTJC"
How useful was this post?
Click on a thumb to rate it!
Average rating 0 / 5. Vote count: 0
No votes so far! Be the first to rate this post.
Related
About the author
Gavin Griffiths AKA GavTheGothicChav 31 Based In South Wales Favourite Bands: HIM, The 69 Eyes, Paradise Lost, CKY, Rise Against, Alkaline Trio, Type-O-Negative, Turbonegro, Depeche Mode... Enjoys: Pizza, Jack Daniel's, Comedy Roasts, WWE, Horror Movies, Sloths, Panda's, Eurovision Dislikes: The Concept Of Being "Offended", Hype, Instrumental Tracks, Interludes, Overly Long Tracks