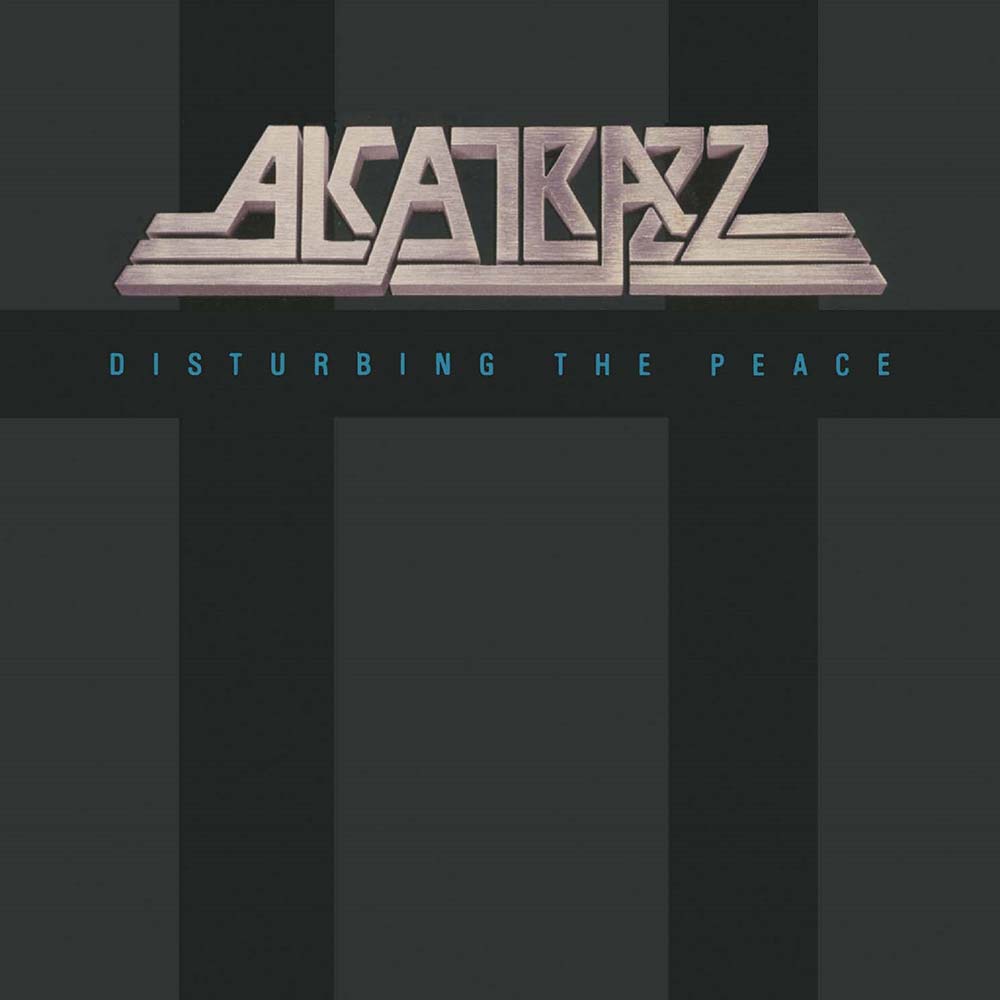 Alcatrazz – Disturbing The Peace- Expanded Version- CD Review
1st July 2016
The latest in the Graham Bonnett series of re-issues of his band Alcatrazz who were formed back in 1983.
Disturbing The Peace  is Alcatrazzs' 2nd album which features an up & coming guitar player by the name of little Stevie Vai & is the only Alcatrazz album Steve did.. Originally released back in 1985, this was the album that catapulted Alcatrazz to being a house hold name.
A lovely 4 panel digipak houses an audio CD complete with bonus tracks as well as a DVD of a Japanese concert filmed back in 1984.
The DVD looks & sounds great considering the footage is over 30 years old & of course the CD sounds brilliant & crystal clear.
The booklet features new liner notes by Malcolm Dome as well as rare images from this period of Alcatrazz
Track List
Disturbing The Peace
DISC ONE:

1. GOD BLESSED VIDEO
2. MERCY
3. WILL YOU BE HOME TONIGHT
4. WIRE AND WOOD
5. DESERT DIAMOND
6. STRIPPER
7. PAINTED LOVER
8. LIGHTER SHADE OF GREEN
9. SONS AND LOVERS
10. SKYFIRE
11. BREAKING THE HEART OF THE CITY
BONUS TRACKS
12. WILL YOU BE HOME TONIGHT (SINGLE EDIT)
INSTRUMENTAL DEMOS
13. GOD BLESSED VIDEO
14. WIRE AND WOOD
15. STRIPPER
16. PAINTED LOVER
17. SONS AND LOVERS
18. SKYFIRE
19. BREAKING THE HEART OF THE CITY
20. STEVE VAI REHEARSAL
DISC TWO [DVD-VIDEO]
LIVE IN JAPAN 10TH OCTOBER 1984
SHINJUKU KOUSEI NENKIN KAIKAN, TOKYO

1. BREAKING THE HEART OF THE CITY
2. JET TO JET
3. SKYFIRE
4. SONS AND LOVERS
5. HIROSHIMA MON AMOUR
6. GOD BLESSED VIDEO
7. WILL YOU BE HOME TONIGHT
8. KREE NAKOORIE
9. SINCE YOU BEEN GONE
10. PAINTED LOVER
11. SUFFER ME
12. STRIPPER
13. TOO YOUNG TO DIE, TOO DRUNK TO LIVE
14. KOJO NO TSUKI
15. NIGHT GAMES
16. ALL NIGHT LONG
Score 8.5/10