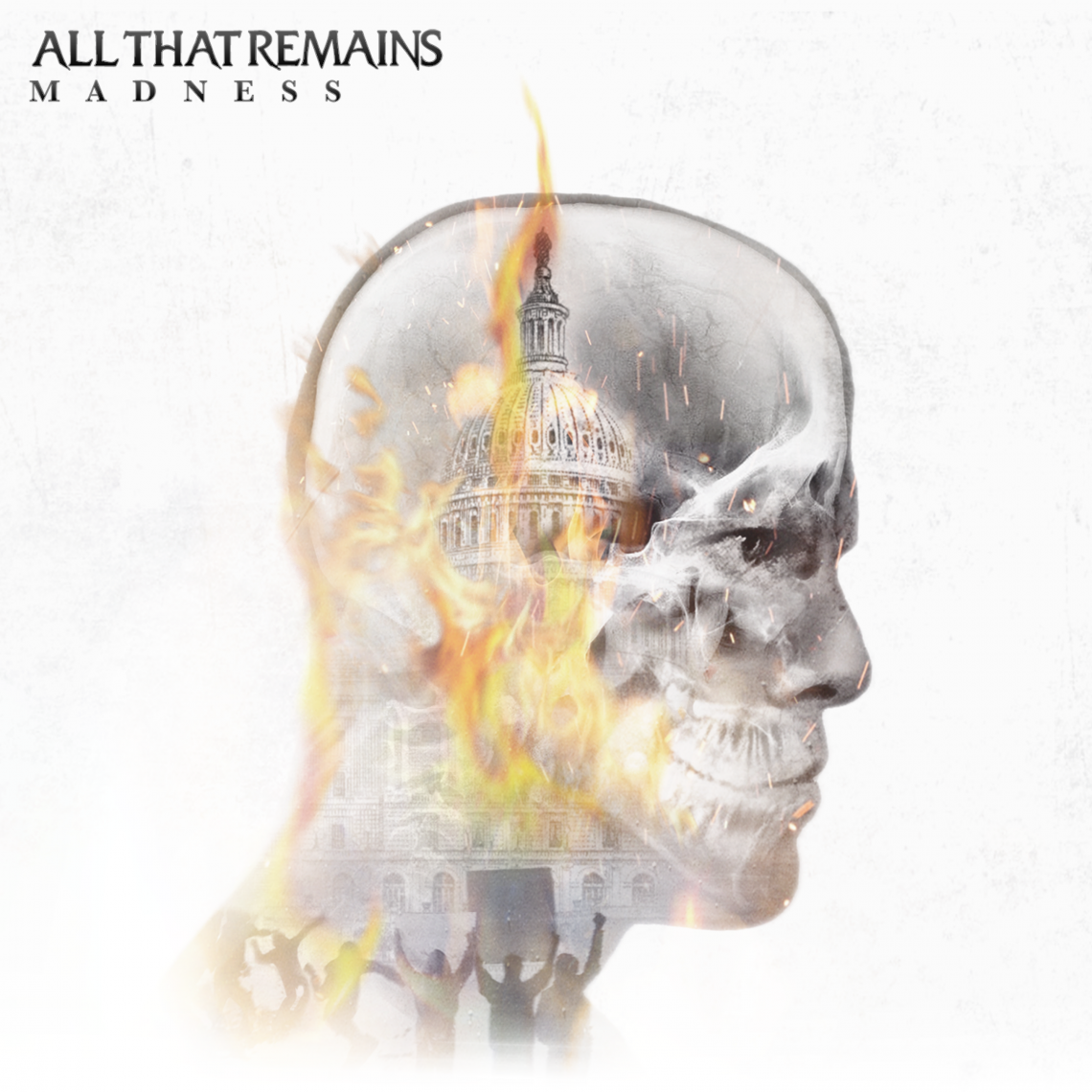 All That Remains – Madness
2nd April 2017
The eight album from All That Remains is their first to feature new bassist, Aaron Patrick, and it doesn't disappoint (at first). With a lot of bands (I'm looking at you, Suicide Silence) abandoning and changing their signature sound, it's nice to see that All That Remains are able to combine their old sound with their developed current sound, and can often make it work. However, All That Remains have taken a turn down the monotonous, making their once exciting music formulaic and bland.
Track 1, for example, fits the sound we are looking for, with blast beats and shouted vocals from Phil Labonte, but manages to add some more subtle features, such as a strangely edited flute-type sound in the chorus, something that you wouldn't expect, but somehow works. It rings close to the death metal style of early All That Remains. We get more experimental features in the title track, which opens with some sfx, taking us into a weird synthesised waltz-like verse. There is a huge groove influence, and even though you can hear some of the annoying vocal autotune at points, it actually does sort of work- it's catchy, with a modern Five Finger Death Punch sound.
'Nothing I Can Do' is where you start to notice the pattern of vocal effects being used throughout the album, where distorted (possibly vocoded) vocals pierce through the Avenged Sevenfold style piano backing, into a genuinely catchy chorus- sounding like it could easily be the albums lead single.
As most 'Metalcore' bands do, All That Remains have chucked a few ballad types on the album. Track 4 is the first of these, with some lo-fi snares, blurry melodies and a half spoken verse that contrasts with a strangely Green Day-esque chorus.
The rest of the album speaks for itself really, 'Halo' opens with a synth, before turning into a blast beat filled assault, including some satisfying screamed vocals, 'River City' opens with some background noise, this time in the shape of a telephone ringing. It's something bands have started doing because they think it makes them individual and experimental, but in reality it puts them into the same group of bland unoriginality as all the other modern metal bands. 'Far From Home' is another Five Finger Death Punch clone (also coincidentally named the exact same as one of their best ballads), it's not done well, with almost embarrassing lyrics and a boring and repetitive chorus.
The first few tracks on the album are great, it gives a good contrast from their old work, while being able to develop it to a new audience, all while writing good songs. But then it goes downhill. The albums description and many interviews with the band suggest that they feel like they aren't caring about what anyone thinks and they're just writing what they feel, when in reality they are conforming to what people want more than ever. The majority of the album is just quite boring and monotonous, with no real drive behind the last 8ish tracks.
Score: 6 out of 10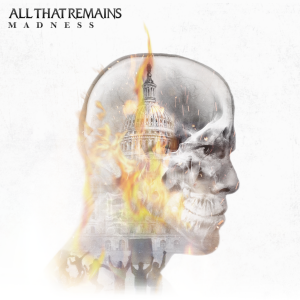 Track Listing:
Safe House
Madness
Nothing I Can Do
If I'm Honest
Halo
Louder
River City
Open Grave
Far From Home
Trust And Believe
Back To You
Never Sorry
The Thunder Rolls
Record Label:
Eleven Seven Music
Release Date:
28th April 2017
For Fans Of:
Hatebreed, Killswitch Engage, August Burns Red