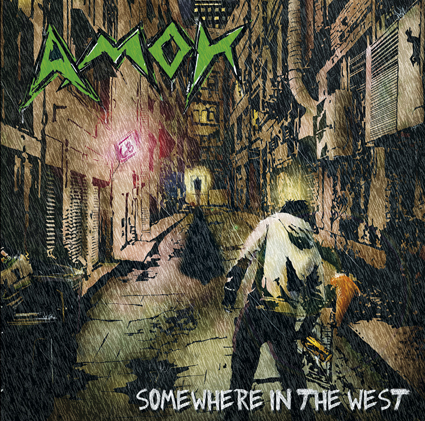 Amok – Somewhere in the West
19th February 2014
Scotland seems to be throwing out some shit hot rock and metal bands at the moment and this next band are no exception.
Thrash Metal band Amok are here with their 2nd release (and first via record label Witches Brew) entitled Somewhere in the West. I had heard of Amok before because my colleague Rich saw them live not long ago and he had told me he enjoyed their music, however, I personally hadn't heard their music before.
Reading their FB page the band say they want to 'write and perform some of the heaviest and most relentless songs possible! Intense writing' as well as claiming to be 'The Premium Brand of Scottish Thrash Metal' which is quite a bold claim – the question is, do they live up to it all? Read on and you find out….
Album opener '1885' is an instrumental track containing killer licks and solo's as well as some killer drums which at just over a minute and a half I guess you could class it as an intro that sets the scene nicely ready for track 2 which is the title track of the album Somewhere in the West. From the offset this track is in your face and you know you are going to be in for a treat if the rest of the album is along the same standards of this track.
Amok provide you with everything you want on a modern Thrash Metal album. They bring sounds like early Anthrax, early Megadeth and Exodus. Throw in some guitars solo's which would fit in quite nicely on the masterpiece that is Reign In Blood while all the time putting their own angle on it.
The production on the album is where I like it to be, clear recording which doesn't sound like it has been overly polished with 58 tins of Mr Sheen. In other words, although its clear, you still get the meaty riffs loud and clear, and the double kickers proceed to knock the living shit out of you.
Each Compact Disc is individually hand numbered and has a full colour booklet which includes 8 pages of lyrics & artwork by Michelle Mulligan. There isn't one bad song on the album – this will definitely be getting some serious playing from yours truly!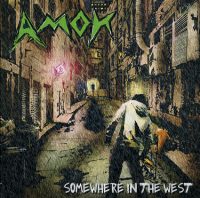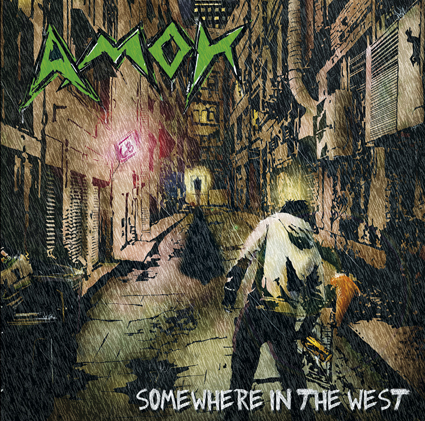 Track List
1..1885
2..Somewhere In The West
3..No Faith
4..Creature Of Habit
5..Lawbreakers
6..Uprise
7..Cover Your Tracks
8..Sixty-Eight
9..Make Time To Kill Time
10..Lost Generation
Record Label:
Witches Brew

Release Date:
28th November 2013
Band Website:
amokthrash.bandcamp.com/album/somewhere-in-the-west
www.facebook.com/amokscotland
[/box_dark]