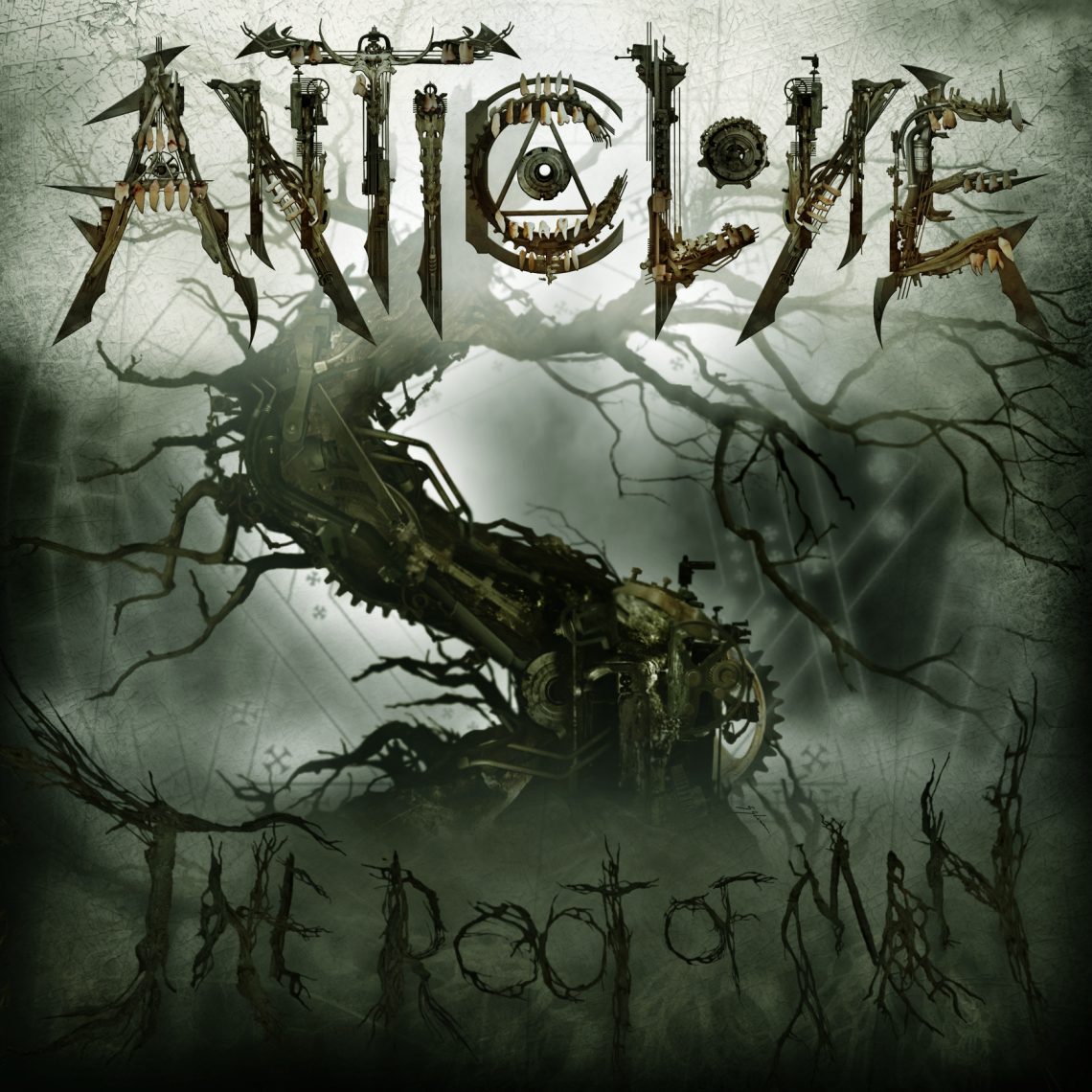 Anti Clone release freaky new video
4th October 2016
British masked nu-metal band release twisted freaky new music video
They're one of the most talked about British underground metal bands of 2016. Following premieres by Scuzz TV and Kerrang Magazine, Anti-Clone have released their twisted new music video, 'Astaroth'.
But behind the freak, (sic) visual landscape of 'Astaroth', as with everything Anti-Clone do, there's method behind the madness.  Frontman Mr Clone explains, "The lesser key of Solomon states that he giveth true answers of things past, present, and to come, and can discover all secrets. The new video explores a man performing an invocation of this demon, to reveal the true nature of this world." 
Don't miss Anti-Clone live:
 
29th Oct – SHEFFIELD – Corporation (with EVIL SCARECROW)
7th Nov – LONDON – O2 Islington Academy (with DOPE)
11th Nov – CHESTER – Live Rooms
26th Nov – LEEDS – Leeds University
27th Nov – NOTTINGHAM – The Maze
Praise for Anti-Clone's debut album 'The Root Of Man'
"MONSTROUS"
#HOTNEWBAND METAL HAMMER – READ THE ARTICLE
"They're threatening to make heavy music edgy again" – Kerrang! – READ THE ARTICLE
"There's a sense of genuinely sick weirdness to them that's all Anti-Clone. It makes them intriguing, fascinating" (KKKK) – Kerrang!
 
"Stunning…With 'The Root Of Man', Anti-Clone have upped their game" – Powerplay
"Anti-Clone mix vicious guitars, pounding drums and hellish vocals" – Terrorizer 
Notoriously named as 'murder capital of Britain', the sleepy town of Boston, Lincolnshire is home to apocalyptic nu-metal mob ANTI-CLONE.
Since bursting onto the scene in 2013, the five piece have wasted no time in grabbing audiences by the scruff of their necks and laying waste to stages across the UK and Europe. Now they're ready to step up to the plate and deliver their stunning debut album 'The Root Of Man', released via a hugely successful Pledge Music campaign and Plastic Head Distribution.
Frontman Mr Clone explains about the meaning behind the album "'The Root of Man' is intended to hold a dual meaning. Firstly, it questions the beginning of the human race, starting with Eve committing original sin which resulted in us being cast out of Eden. This is echoed in the title track with the lyrics: "The root of man is evil; the root of man is sin". This theme is explored further throughout the album, looking at the extremes of human emotion and actions. The second meaning is that 'The Root Of Man' symbolises our beginning as a band. These are the roots that we are planting to fully establish ourselves as our own entity, to establish ourselves as Anti-Clone."
The title track subject matter is echoed and explored across the album, notably songs like Mechanical Heart with its chugging groove and downtempo riffage ("This song takes you on a journey of mechanical and digital control. An example of what's left when everything and everyone becomes cold, lifeless machines") to the fast paced and frantic Astaroth ("The song centres on rebellion against the institutionalised control exhibited by people in power throughout human history. Astaroth, being the demon of hidden knowledge, acting as the rallying figure for people to stand up enlightened and say: 'no more'") and the stomping, pulsating sledgehammer to the face that is Deracinated ("It demonstrates pure unbridled loathing towards anything and everything, and a subsequent unquenchable desire to destroy") – 'The Root Of Man' showcases a band not afraid to take risks and demonstrate real conviction in the musical landscape that's on offer on this album. From nu-metal and industrial grooves to heavy metal sonics laced with tech and progressive elements and melodies a-plenty that sets the heaviness off in abundance – 'The Root Of Man' is a fantastic launch pad for this young band.
Working with Matt Hyde (Slipknot 'All Hope Is Gone' – Machine Head 'The Blackening') at Perry Vale Studios in London the acclaimed producer was on hand to take the raw energy of Anti-Clone and help shape their future. Clone picks up the story "Matt is a creative powerhouse, working with him is a great experience. He has a fantastic knack of being able to pick out that harmony line or to suggest little tweaks to a song that just make it explode into life. It was great to team up with him again for 'The Root of Man' after the fantastic job he did of 'Hands Sewn Together' (the band's first EP) as well as with Carl Johnston who was a brilliant asset to the process too. It's great to be able to work with a producer who has worked with bands who have helped shape our own musical tastes."
"The step up in musicianship and song writing is immense" says Hyde "and as a producer you can't ask for anymore than the band to be willing and open to trying new ideas. Anti-Clone pushes themselves and it's no surprise that they have gained a lot of fans along the way. There is no doubt in my mind that 2016 is going to be a big year for them." (Matt Hyde)
And the album's producer is not the only one to see the potential in Anti-Clone. Skindred frontman Benji Webbe praises the band for their live shows "Anti-Clone have the full package! After having them support Skindred for 2 weeks, I saw them deliver an amazing performance night after night. I believe with the right direction they could be a ruling force in British metal!"
With their new music in safe hands, Anti-Clone new they wanted something special for the album artwork —> Enter mysterious artist Mister Sam (Rob Zombie, Fear Factory) – "Mister Sam has also been massively influential in helping us define the aesthetic that we were aiming to achieve for the album. His touch can be seen in the new logo, album artwork, as well as in some other things that we're yet to release yet. It's been fantastic to add his catalogue of expertise to this whole process." (Mr Clone).
 
The debut album 'The Root Of Man' is out now via PHD.
Anti-Clone is:
Mr Clone – Lead vocals
Con – Guitars and backing vocals
Lam – Guitars and backing vocals  
Mike – Bass guitar
Drew – Drums / programming
 
Facebook – http://www.facebook.com/anticlonehq
Twitter – http://www.twitter.com/anticlonehq