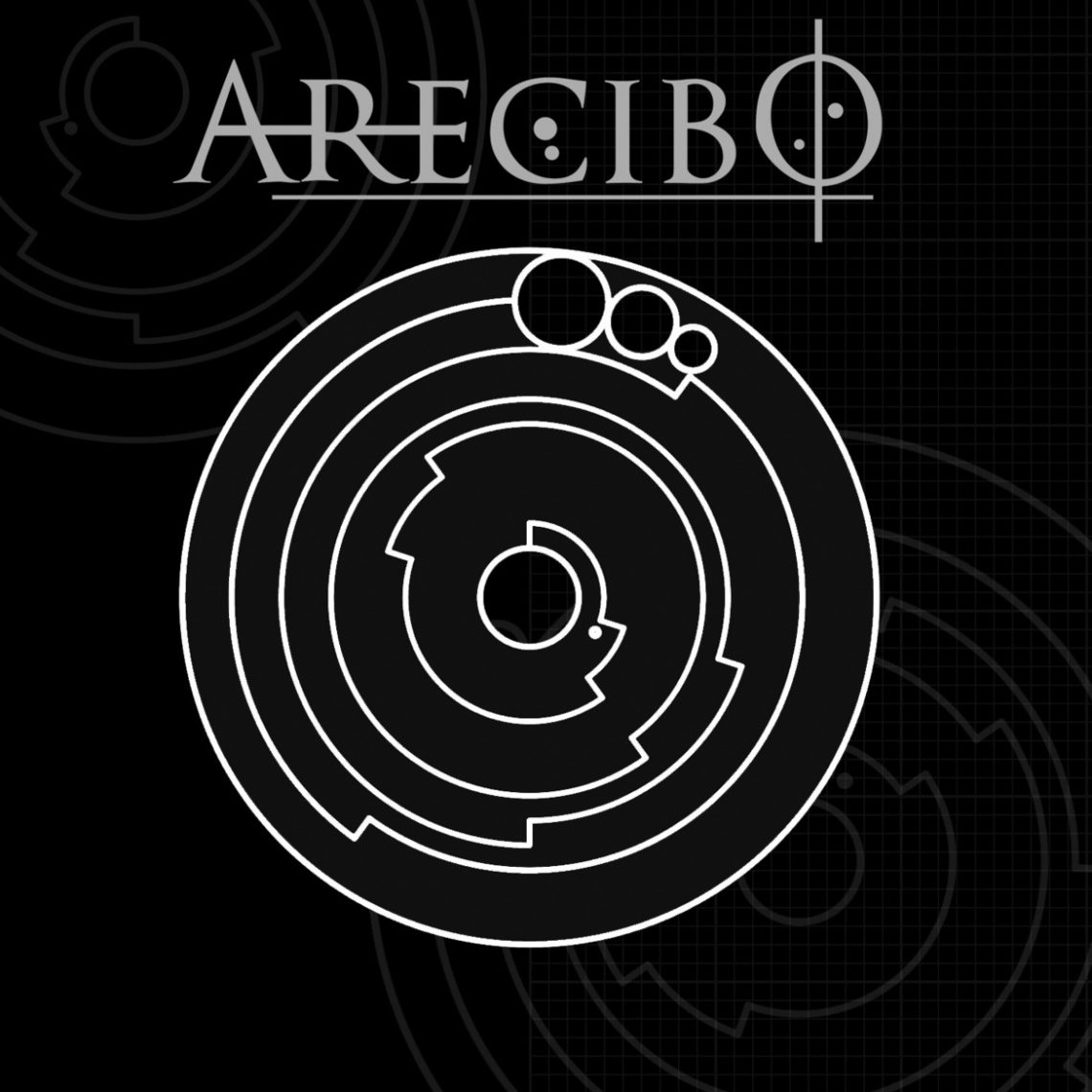 Arecibo – Arecibo (EP)
2nd March 2014
Arecibo, a technical/progressive metal band from Cleveland, Ohio, self-released their debut EP through their band camp site yesterday, and i am lucky to be the first to review it.Right from the start of the EP, Arecibo makes a firm statement about who they are. Lost in Consciousness begins with a dizzying guitar lick that sets the stage for whats to come.
Arecibo's music is almost like an overload to the senses. It appeals to so many at one time that is hard to decide what to listen to. While the guitar playing of Allan Marcus most certainly steals the spotlight here, the other instrumentation cannot be overlooked. The bass and drums are very solid and provide the perfect backbone for heavy groove-laden riffage throughout. It's quite honestly the easiest listen I've enjoyed for a while. Even amidst all the technicality, there is an element of songwriting that I find is missing with a lot of other bands that fit into this genre.
The songs here are never lost or take a backseat to the virtuosity of the playing. Noah Buchanan's vocals are ferocious yet at times serene, the perfect compliment to dynamic climate of devastation and beauty Arecibo delivers. The clean singing here is haunting and melodically and harmonically reminiscent of the likes Opeth.
While fans of Djent will completely eat this release up, I am consciously avoiding that description. Arecibo shares more with the likes of Meshuggah and Textures then any Misha Mansoor release.
[bandcamp width=100% height=120 album=4217259399 size=large bgcol=ffffff linkcol=0687f5 tracklist=false artwork=small]
As we all know the djent movement has gotten ridiculously overblown, crazy popular, and the amount of shite bands spawned from the hype is too much to bear. Arecibo stand alone and should not be lost in the jarble of djent-ism. Arecibo is a metal band consisting of very capable and gifted musicians that have a vision and something to say musically – not just a 8-string jack-off session. The only remotely negative comment I have regarding the band is ultimately there is nothing extremely new going. Bands like Meshuggah, Textues, Tesseract, and Corprofago have been doing it for years. With the explosion of bands like Periphery, Animals as Leaders, Xerath, the list goes on, it is hard for a band to stand out from the crowd.
The difference with Arecibo is although they might not be spearheading a fresh creative movement , they do what they do much better than most and have a their own unique style which stands out from the rest. I look forward to watching the progression of this band and what the future brings.
SCORE – 8 out of 10

ALBUM INFO
Tracklist:
1.. Lost in Consciousness
2.. EX_413
3.. Exogenesis
4.. Pulsar
5.. Cupio Dissolvi
Record Label: Unsigned
Release Date: March 1, 2014
For Fans of: Meshuggah, Animals As Leaders, Tesseract, Textures, Periphery, Cynic
Standout Tracks: Lost in Consciousness