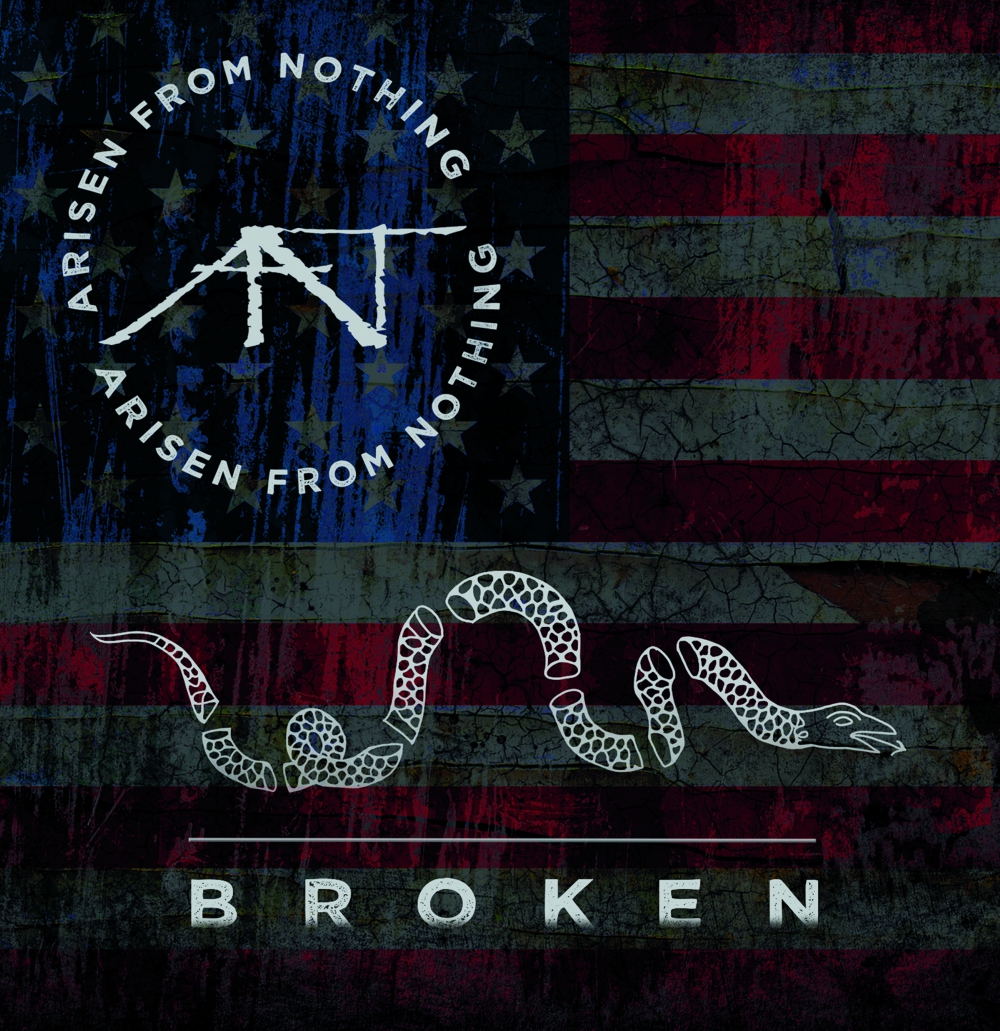 Arisen From Nothing – Broken (EP)
22nd September 2017
Hailing from Seattle, Arisen from Nothing has already entertained us with two full albums, in Prototype in 2010 and In Nothing We Trust in 2012. The name interestingly comes from the concept of the Phoenix, rising from the ashes o its own demise, rebirth and never-ending, constantly evolving. Arisen from Nothing have had somewhat of a hiatus from producing material to tour and consider their next evolution of sound, a bit like a the Phoenix of their name sake, their latest production Broken is their next step in their evolution which they describe as "heavier than ever before", well we'll have to see on that one, wont we.
Kicking off well with synth samples, Chaos is everything you would expect from the generic sound of modern metal; it has all the hall marks, heavy riffs, high tempo and the overused screaming growls that permeates through the genre.  There is quality throughout the EP and though it does have that similar feel to it all that has been done before, it still holds its own in the crowded room. The lyrics take on the usual aggressive composition that's aimed at the American establishment or the anti-war rhetoric which is very much the subject of American Patriot, though it does have the more contemporary subject of patriotism; the vibe of Five Finger Death Punch can be heard as plain as day with elements of Pantera and that redneck southern trendkill aggression.
The quintet of songs definitely live up to the ethos of evolving their sound of Arisen from Nothing as tracks such as Better off Dead lend from the Post Nu Metal era with techno samples to open up the ultra-aggressive vibe; as for pure unabashed metal rip-roaring style of high tempo rage-monkey riffs, you can't go wrong with Falling from Grace as a serious kick in the balls percussion dream. This is a punch in the face thrash meets modern metal meets post-nu metal sound that may have that typical generic riff coursing through it but that does not take away from its lethal effect on your synapses when you involuntarily start moshing like a rabid beast on heat. This is a damn interesting third instalment from the American quintet from Seattle, it will be good to see their third album soon.
Score 7/10
Track List
:


1.Chaos
2.American Patriot
3. Better Off Dead
4.Falling from Grace
5.Born Hated
 Record Label

:


Collective Wave
Release Date

:


29th
September 2017
For the Fans of… Five Finger Death Punch, Lamb of God, Hatebreed, Killswitch Engage
Website: http://www.arisenfromnothing.com/
Check out Arisen from Nothing on Facebook and you can order Broken here.