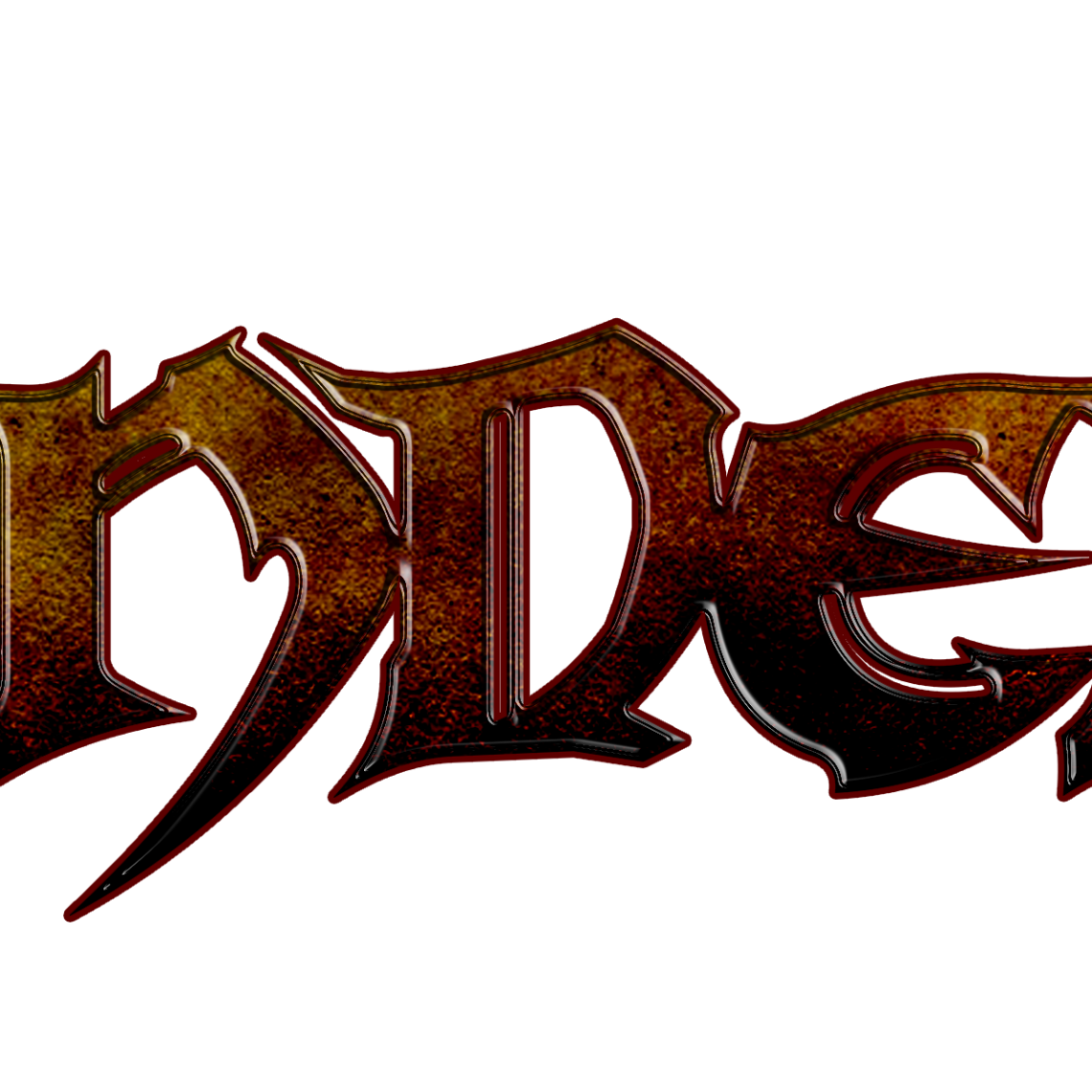 Ash and Dave from Dendera Interview at SOS Festival 2018
16th July 2018
0
By
DJ Pixie
Well we are here again at SOS Festival 2018, now in its 11th year running and we are joined here by the fabulous guys from Dendera. How are you guys doing today?
Ash: We are very well thank you for speaking to us today, its great to be here at SOS Festival and what a lovely atmosphere there is here. Everyone has been so welcoming and polite, the band has been looked after so well by the organisers, we are very humbled to be here!
Not a problem at all, a pleasure as always. Last time we saw you guys you were smashing it on the Sophie stage at Bloodstock 2017 and now your here at SOS Festival 2018! Making your way round the festivals I see, so tell us a little more about what you guys have been up to!
Ash: Just before Bloodstock last year we released our 'Blood Red Sky' EP part #1, then we went on a 23 date tour with Gloryhammer which was a lot of fun, we went to a lot of places we haven't been to before so we really enjoyed that. We have a few more things lined up for this year, but this is our first Festival since the Gloryhammer tour, so we can't wait to get out on stage later today!
We cant wait to see you guys out on stage! Have you guys got any stories from the Gloryhammer tour that you can tell us about?
Dave: We were professional out on tour!
Ash: (laughs) Actually I have a story, one night after one of the gigs out on the road, Dave here had a couple of drinks with the guys and crawled into my bunk when I was asleep and woke me up.
Dave: Yea there was one night in Barcelona after a gig we celebrated really hard, I don't remember much of the night (laughs).
Well you have to party a little, and enjoy yourselves while out on tour! Got to keep in with the rock n roll lifestyle (laughs).
Dave: I think it was the 80% Rum that killed me off that night. We did pace ourselves after that night (laughs).
Ash: Dave was guitar tech for Gloryhammer on tour as well, and we helped each other out with load ins because there were no crew members.
Dave: 3 bands on one bus, it was pretty crazy but we all got along and helped each other out.
Ash: I had to pace myself completely as I was singing for 23 shows in a row then I was helping Gloryhammer out with vocals for the last 3 or 4 shows.
Going back to vocals, your vocals Ash on 'Blood Red Sky' have become much stronger, have you got any tips for vocalists on how they can help strengthen their vocal abilities?
Ash: Strengthening my vocals has come from core work outs, and working on my vocal diaphragm and breathing techniques.
You Tube is great for showing you some vocal warm ups.
Also you have just got to generally look after your voice, I always make sure I have loads of vocal zones and make sure I do warm ups before I hit the stage. If you try to do high notes and you know vocally that you're not in the best shape then all you will do is cause your voice to become weaker. Then you will blow your voice out and that's it.
You have been pushing yourself quite a lot recently, you were here last night at SOS with Bigfoot, you have also got Dendera playing later today and you have your other band Power Quest, obviously you preserve your voice really well in order not to strain yourself but how do you find time to practice songs for more than 1 band?
Ash: I don't really do a lot of practicing par say, I learn the songs and once the songs stick they stick. I do look at other vocalists and how they sing and then look at the techniques they use to project their voice. I try to use the best possible techniques in order not to strain my voice when singing different ranges for different bands. Whether it be pop/rock or metal I look at singers and see what bits I can take and learn for myself, be it like the high notes from Justin Hawkins from The Darkness or whether it be the power behind Bruce Dickinson, I always try to find the strongest elements of others and try to use those in my vocals, then work on the techniques to improve myself.
I've got a bit of a fixation on Queen recently, I went to see them with Adam Lambert. I never thought id say this but he's the best live singe I've ever seen.
I look up to him and I want to be able to do that, so I've been working on all sorts of techniques now to help project my voice like he does.
How did you find the concert? Was it unusual seeing someone else in place of Freddie? Thats a huge iconic roles footsteps to step into.
Ash: Yes it was, but I really enjoyed it, it was amazing, I thought it would be a good concert but I didn't think it would be as good as it was. It was superb. Obviously he gets a lot of stick because of the whole American Idol stuff but he was generally the best live vocalist ive ever seen. You cannot fault him for his talent, he's a very good vocalist.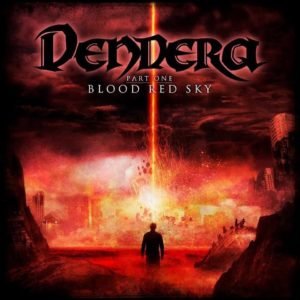 Lets gets back to 'Blood Red Sky' we loved part one of this EP when can we expect part 2?
Ash: It was supposed to be sooner than this if I'm honest, but with a clash of gigs and some of us have more than one band and separate tours and things we had to push it back. We are hoping to record at the end of the year. Hopefully we will have it done to release by summer next year.
What shows have you got coming up?
Dave: We have got a UK tour with Demon in September, then we have a slot at Power Metal Quest Fest then after that we are concentrating on getting the new release out.
So lots going on in the Dendera camp then that's good to see! Is there anything you would like to say to your fans before we wrap things up?
Ash: Thank You for sticking around and supporting us, and coming to our events and following us on tour, we are very grateful to have such a great fan base of loyal supporters.
Thank You for your time today guys!
Ash & Dave: Thank You
How useful was this post?
Click on a thumb to rate it!
Average rating 0 / 5. Vote count: 0
No votes so far! Be the first to rate this post.
Related
About the author
I started off in media back in 2009-2010 working for Rach at Bolton FM as her PA. I was then a Radio DJ in Blackpool for 2 years 2010-2012 for Impact Radio doing the Rockout Show, until the station closed due to lack of funds. From here i went onto working for My Global Mind Webzine, TBFM Radio & Magazine and now All About The Rock. Currently writing and doing photos for 3 webzines keeps my days filled with lots of rock n roll updates and music lovelyness.