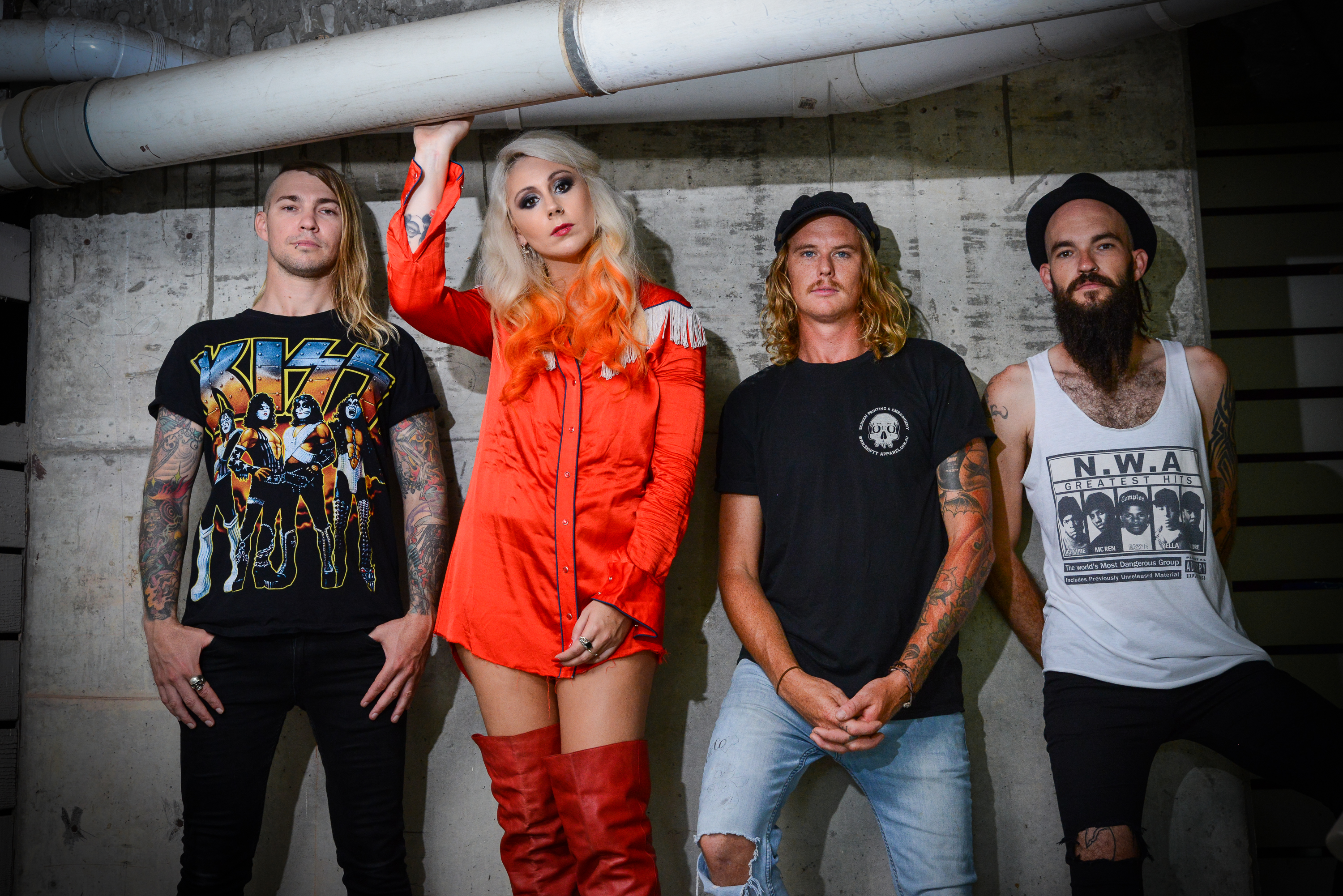 Aussie rockers Smoking Martha swap electric for acoustic
26th September 2018
Ahead of a slot at Hard Rock Hell and a UK Tour this November, Smoking Martha drop an acoustic version of Baby, Please Don't Go from their debut album
 
Directed by the proficient and passionate Tyson Lloyd Films; 'Baby Let Me Go' is both sweet and chilling, a very simple but still emotional glimpse into the subject of loss.
Vocalist Tasha D explains, "Baby Let Me Go' is my favourite song on the album'.
This track is very close to my heart we wrote it acoustically a little while ago, it was my way of dealing with death and finally letting go.
It was my chance to strip back and bare all vocally and emotionally.
We kept it acoustic and added string instruments by guest instrumentalist Chris Carmichael from Stonehurst Studios to bring out the emotion of the song.
While it's tender and not the 'typical' heavy rock side of our sound, we have had great reviews from it, hopefully proving we can win you over just as easily with our softer side".
Hailing from Brisbane/Gold Coast, Smoking Martha's debut album 'In Deep' is brimming with hooky riffs and alluring smoky vocals. Recorded at Loose Stone Studios with Matthew Bartlem (Matt Corby, Dead Letter Circus) in the producer's chair, it perfectly encapsulates the bands heavy hitting, but versatile sound. Softer tracks like 'Baby Let Me Go' showcase the band's ability to go from chugging riffs of 'One Night' to a song led by Tasha D's huge vocal range layered with strings and a delicate acoustic guitar.
Combine all this with a stack of shows impressing audiences with the likes of Wolfmother, Thunder, Seether, Hardcore Superstar, Fuel, Everclear, P.O.D., Cherie Currie (The Runaways) and more, Smoking Martha continues to grow their fanbase and the potency of an intense reputation as one of Australia's must see rock bands live in the UK this November!
The debut album 'In Deep' gets its UK/European official release on the 9th November via Bad Reputation Records.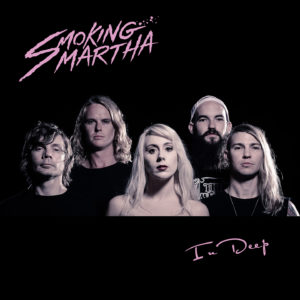 Smoking Martha UK Tour this November:
9th Nov – OXFORD, The Wheatsheaf
10th Nov – Hard Rock Hell
11th Nov – BLACKPOOL, Waterloo
15th Nov – IPSWICH, The Railway
16th Nov – NOTTINGHAM, Salutation Inn
17th Nov – GLOSSOP, The Globe
18th Nov – NEWPORT,The Patriot
21st Nov – NEWCASTLE, Trillians
22nd Nov – MANCHESTER, Gullivers
23rd Nov – DONCASTER, Woolpack Live
24th Nov – WAKEFIELD, Black Mass
25th Nov – GLASGOW, Ivory Blacks
29th Nov – BIRMINGHAM, The Flapper
30th Nov – LONDON, The Black Heart
Connect with Smoking Martha:
Website –  https://www.smokingmartha.com
Facebook –  https://www.facebook.com/smokingmartha
Twitter – https://twitter.com/smokingmartha
Instagram – https://www.instagram.com/smokingmartha
 You Tube – https://www.youtube.com/user/smokingmartha
How useful was this post?
Click on a thumb to rate it!
Average rating / 5. Vote count: