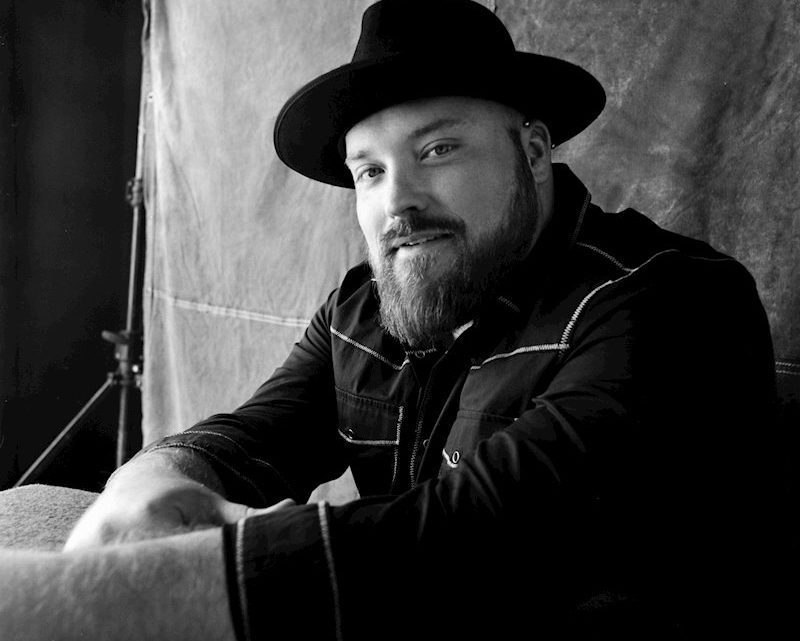 AUSTIN JENCKES RELEASES DEBUT ALBUM IF YOU GREW UP LIKE I DID TODAY
31st May 2019
Country artist Austin Jenckes released his anticipated debut album If You Grew Up Like I Did today, May 31st via red dot. Celebrating with  his first UK visit this week where he won over the audience at Nashville Meets London, Pizza Express Live in London. Austin will now return stateside for a string of performances during CMA Fest, including an official slot benefitting the CMA Foundation June 9 and his Grand Ole Opry Debut set for June 15. 
Jenckes revealed four songs from his album leading into release, including the single "Fat Kid," previously released "Ride Away" and the most recent tracks "Never Left Memphis" and "Never Forget"
The latest song release "Never Forget" is a tender track he wrote about the moment he met his wife, while "Never Left Memphis" is a loud, thumping song that combines rock, blues and classic Southern soul.The lead track from the album, "Fat Kid," is a nostalgic song released earlier this year and features award-winning artist Lori McKenna. 
Jenckes wrote or co-writing every song on the album, with the exception of "Fat Kid" which was written by McKenna, Neil Mason (The Cadillac Three) and the late Andrew Dorff. The album's title, If You Grew Up Like I Did, comes from a lyric in the song.
Recently named one of Rolling Stone Country's "Artist You Need To Know" he's performed alongside the likes of Brothers Osborne, Lee Brice, The Cadillac Three and Ashley McBryde, while also having performed the National Anthem at his hometown Seattle Seahawks Stadium in front of 65,000 people.
In December, Jenckes was awarded The ASCAP Foundation Harold Adamson Lyric Award in Country, in honour of his songwriting.
Entertainment Focus praised Austin's UK debut this week saying "He's a real star in the making and judging by the audience reaction I think he won over a roomful of new fans in London. His tour in September is sure to be one of the hottest tickets in town, so make sure you do whatever you can to get one – you're in for a real treat."
Austin returns to the UK in September to play at The Long Road Festival as well as a run of UK dates. See his website for full details of dates and venues: a wonderful opportunity to hear this talented and already-respected introspective singer-songwriter in the UK.
UK Live Dates
Sept 5th, Bush Hall, London
Sept 6th, The Poetry Club, Glasgow
Sept 8th, The Long Road Festivals
Sept 9th, Castle Hotel, Manchester
For more information, please visit AustinJenckes.com, and follow Austin on Twitter, Facebook, and Instagram