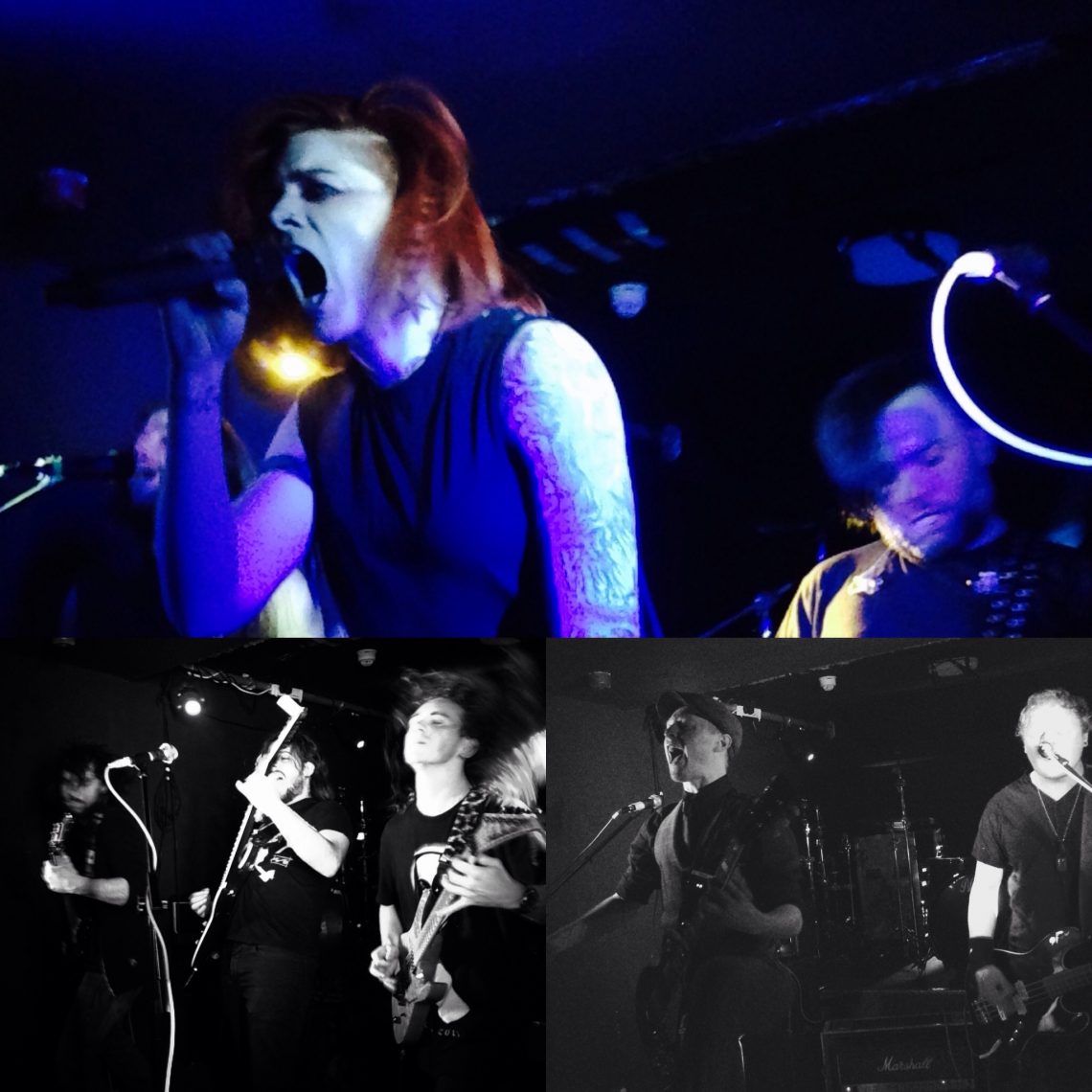 Bar 42 Worthing 19th April 2018
30th April 2018
0
By
Lee Farmery
Some towns are lucky to have a hidden treasure of a venue and I for one am lucky to have one in the coastal town of Worthing in West Sussex .
Bar 42 has probably been going 5 years now and has seen many great local , national and international bands pass through its doors .
It is a modest sized venue probably 100 capacity so it's great to get up close to your bands and they good quality sound, lighting and great prices at the bar which keeps me happy .
You will find some gigs are free entry and some are a small charge on the door .
They also bring a few all-day weekend festivals like their Pangalactic Festival which is brilliant .
Some great rising bands such as Seething Akira , The Rocket Dolls & Hell Puppets pop along and play there  .
Tonight I have walked in and paid a miniscule £4 on the door to actually get an amazing evening ..
This is less a review and more what you can get if you step out and randomly experience some bands .
First band was WINTERS EDGE , a  band with elements of power metal/prog/symphonic with influences of Iced Earth, Nightwish, Arch Enemy and Iron Maiden .  
TALES OF AUTUMN  are a band with great sludgy stoner grooves with a hint of soaring power metal vocals with elements of old school Goth clean guitar reminiscent of Fields of the Nephlim . This band hits all ages as its easily relatable .
Next up was THEIA. A well crafted 3 piece band which I believe are touring support … all round very tight and certainly didn't hold back with the audience which is great to see .. Lead singer and guitarist Kyle  wore a deceiving flat cap ,waistcoat etc. but his guitar approach was more Zakk Wylde and the songs made me want to pour a glass of Jack and buy a Harley ……They were great fun .
CHASING DRAGONS was headlining and they have been making a few waves in the media .
Female fronted band and a female drummer with bassist and Guitarist . A well polished band from Leeds packed full of energy and melodic but full of grit too . A fantastic band to finish a fantastic night .
With all these concerts with escalating prices , being able to walk in to a local venue and have a thoroughly great time at a fraction of the cost , Bar 42 is a great venue delivering great bands .
But there are many others throughout the U.K like Bannermans (Edinburgh , The Cluny (Leeds) Sticky Mikes (Brighton ) alongside others which you may find a hidden gem and who knows ?Maybe your next favourite band ?
For all things Theia click HERE, for Chasing Dragons, HERE and for Tales of Autumn, click HERE
How useful was this post?
Click on a thumb to rate it!
Average rating 0 / 5. Vote count: 0
No votes so far! Be the first to rate this post.
Related
About the author
I am the drummer of signed band Furyon but am a regular Session and Dep musician throughout the U.K and abroad with years of experience from Funk,Blues,Rock,Metal and even a touch of Jazz and Latin. Experienced in Single and double pedal techniques and recording and have variations from 4 to 9 piece kits and electric kits. I play the cahon and a variation of percussion and can do main and backing vocals with harmonies. I also have been teaching for 14 yrs from Little people to older and even experienced seeking guidance . I am Very experienced on Click with a good work ethic . My equipment is my tools and insist on the best !!!!! Will travel anywhere! BRIEF HISTORY ........Noteable performances.etc 2006-2007 M.I (Musicians institute London) 1999-2001 Joined Eugene Speed ......Band (Touring ,Festivals ,Recording,etc) 2003-2004 Toured "Hedwig and the Angry Inch" Musical @Brighton Festival,Edinburgh Fringe and season in Milano. 2006 Joined FURYON ...............Till present day . 2007 Performing PRK for Manumission Ibiza 2008 + 2009 Winnipeg Fringe Festival performing "Pink Floyd " Dark side of the Moon . General touring and festivals including . Download,Bloodstock,High Voltage,Hard Rock Hell,Hammerfest,Baroeg Festival (Ne) And many other U.K and European Shows!