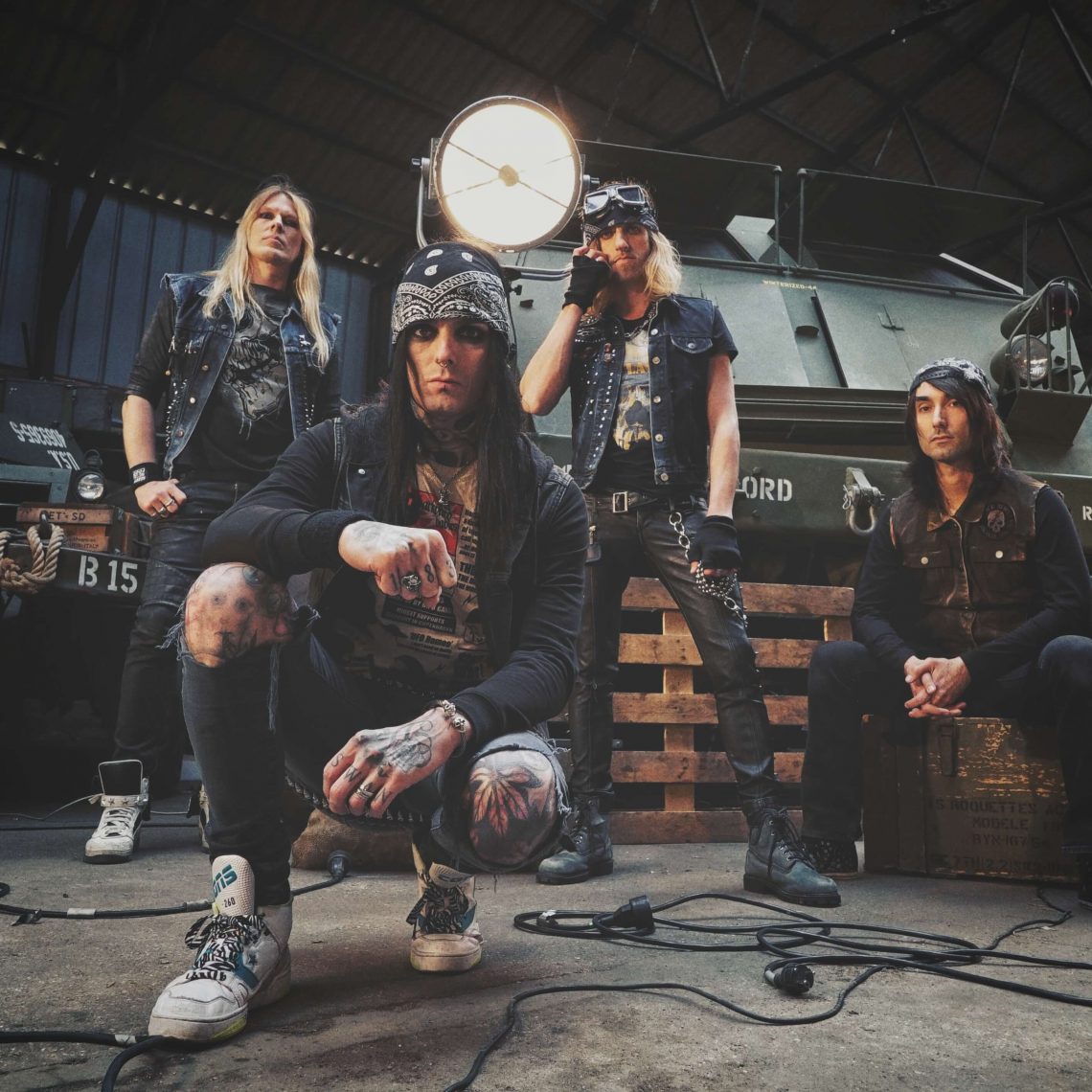 Blackrain: Dying Breed
2nd September 2019
0
By
Owen Edmonds
Having never heard of Blackrain before, I was interested to give their latest album 'Dying Breed' a listen and to give them  a chance to make it to my playlist. After all, we all want to find a new band to love right.
After a couple of listens I was pretty sure I knew the band, if you had asked me where they were from I'd have said Los Angeles. However, you can imagine my surprise when I did a bit of googling and found out that Blackrain are a French band coming from a place called Haute-Savoie. This was a complete shock. Seriously, give them a listen and tell me they don't sound like the A-typical LA band.
Maybe I should expand on that a little. Yes they sound like an LA band, but an LA band from a very specific few years in time. Those years being 1986 to 1990. You see Blackrain sound just like Motley Crue, Skid Row, Warrant and Poison, that's right, they are Glam Rock.
The period of 1986 to 1990 was the absolute peak of glam-rock. Crue were at their height releasing the classic Girls Girls Girls, Skid Row and Warrant's first albums were seminal glam metal. Poison were all over MTV. LA was the epicenter of this rock genre and the place where you could get rich quick selling make-up and hair spray.
Aside from GnR the only other glam-rock band that I've actually enjoyed listening too over the years is a band called Love/Hate. I bet you've never heard of them. They had really 2 albums  album, (Blackout in the Red Room and Wasted In America), and then kinda disappeared. I really like Love/Hate so I was happy to hear some echoes in 'Dying Breed'.
However, I was trying to write a review that encompassed all of the songs on the album, that went into detail on each track and really got to the heart of who Blackrain are and what their trying to say on 'Dying Breed'. Sadly, this was not to be.
My normal review process is to listen to an album all the way through several times. Normally I don't make any notes or judgments on the first or second listen and it's only on third or fourth time where I start jotting things down and putting my thoughts on paper (well, the note app on my phone, it is 2019 after all).
These notes normally contain things such as what the track is about, is it heavy, a ballad. Does it have a killer solo? Are the vocals too harsh? What ever it may be, these notes are what I use when I write the final version of the review. After spending several hours listening to the album and just as I was getting ready to write this review, I checked my notes. I only had 2 notes. Shit.
Do you want to know what those notes are? Well, for the opening track "Dying Breed'" I've written "It's a perky, upbeat number with a nice enough guitar solo".
For the seventh track "We are the Mayhem" I've written "The chorus is basically 'You Give Love a Bad Name' by Bon Jovi. Rip Off or Inspiration.".
Not a lot to go on is it.
And that's my problem with the album.
It isn't that Blackrain sound bad, or that anything is particularly jarring, it's just that 'Dying Breed' is a bit bland. There isn't a truly bad song to be heard, but there's nothing that really excites me either. A lot of the songs fall into the trap of being 'samey'. There's some nice small sections in several songs but they don't string enough of them together to make me say that you should absolutely buy this album. However, if you like glam-rock then give it a listen, I'm sure you'll get something from it.
In conclusion, this is a nice album but I can't help thinking they are playing it safe. I'd like to hear them be braver and explore more of themselves next time.
Score 5/10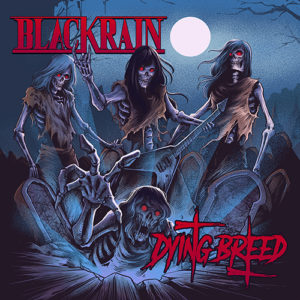 Tracklisting:
01. Dying Breed 03:50
02. Hellfire 04:04
03.Blast Me Up 03:39
04. Nobody Can Change 04:19
05. Like Me 03:43
06. All Angels Have Gone 04:11
07. We Are The Mayhem 03:31
08. Rock Radio 03:36
09. Public Enemy 03:59
10. A Call From The Inside 04:24
Digital Bonustracks:
11. Jenny Jen 03:24
12. Ca Plane Pour Moi 03:11
Release Date
13th September 2013
Label
SPV/Steamhammer
For all things Black Rain, click HERE and to purchase the album, click HERE
How useful was this post?
Click on a thumb to rate it!
Average rating 5 / 5. Vote count: 1
No votes so far! Be the first to rate this post.
Related
About the author
I love music. My favourite 3 bands are Iron Maiden, The Doors and Jethro Tull. However, I love early Metallica, early RHCP, RATM, QOTSA, The Lounge Kittens, Rammstein, Clutch, Slayer, Faith No More, Pearl Jam, Rush, Black Sabbath, Led Zeppelin and so many more.