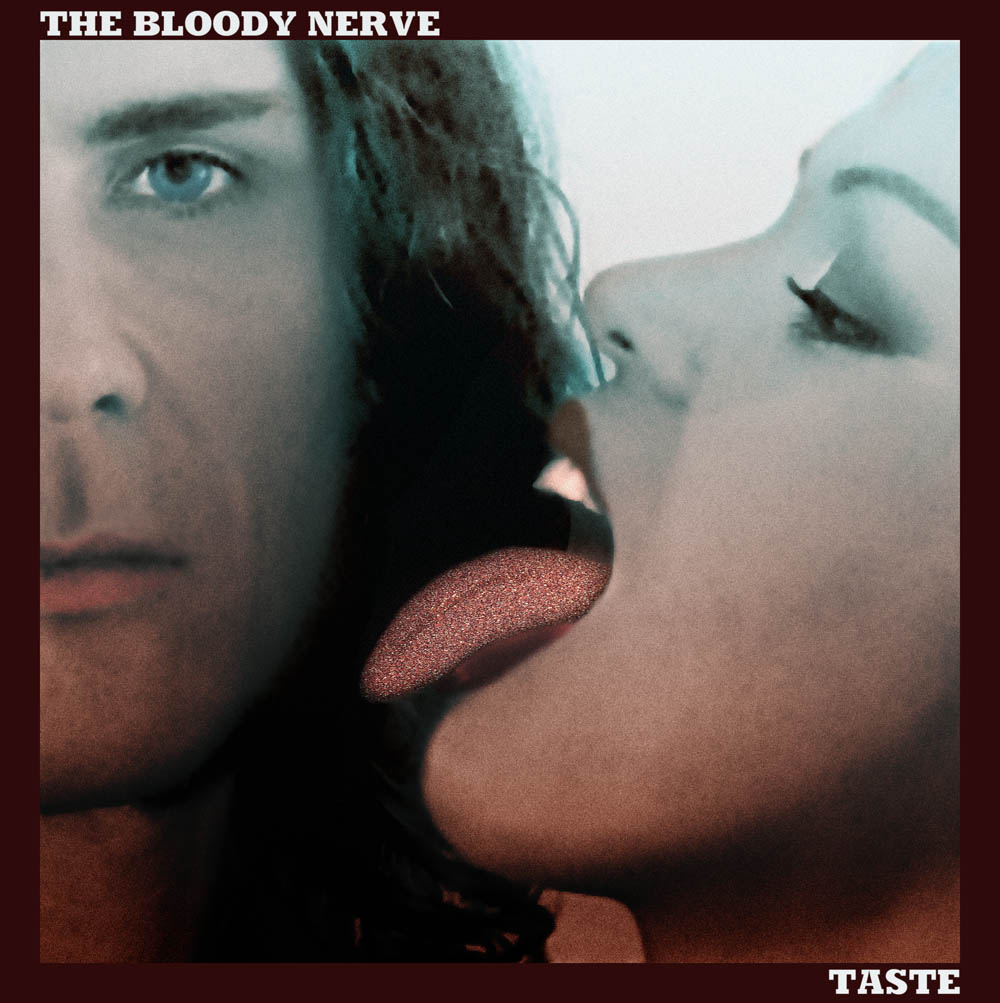 The Bloody Nerve – Taste – Album Review
19th October 2015
This album arrived at AATR Towers to a HUGE fanfare & was a much-anticipated release from a Texas duo who has had much hardship when it comes to writing & recording this, their debut album.
In July 2014, though, a fire completely destroyed their home and possessions, including their recording studio and equipment. Forced to improvise like crazy, the band finishing recording under very challenging conditions, Finally, after a year of trauma, heartbreak, and even homelessness, The Bloody Nerve can now release 'Taste', on their own Antic Records label.
Taste is a pretty good title for this album as you're so going to need some to enjoy it.
From the low down & dirty rocker 1st track on the album Place To Hide which coincidently was the first single which gave a little hint to what Stacey Blood & Laurie Ann Layne are capable of & showcases the vocal talents of both.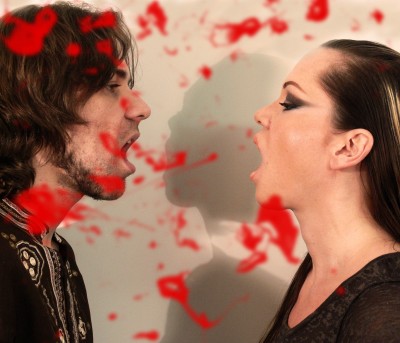 To say that both voices compliment each other is an understatement. In fact there's no real words to describe it so I wont even try.
The album is a complex mix of styles. From country, honky-tonk rock n roll to Blues & even Gospel.
There's even a beautiful ballad in the form of 3rd track Find Ya Love. With its strings, subtle piano & soft sultry vocal. It's a true testament to the songwriting abilities of Stacey & Laurie Ann.
The last track on the album She (which is my personal favorite) has an amazing Gospel type feel to it & features Laurie Ann Layne in full on Janis Joplin mode & proves that she has a serious set of pipes on her. She truly is a talented vocalist.
It's not a very long album which feels quite deliberate to keep hold of the listener's attention span although saying that it's a great album to crank up & do housework to & sing along with.
Everything about this album is really catchy. I've even found myself singing Place To Hide in the shower!
There's also more hooks than a fishermans hat.
Hopefully the future is bright for this duo & also the end of their troubles.
The Bloody Nerve are excited to release 'Taste' in the UK & this is what they have to say about their own record.
Stacey explains  "I'm particularly proud of this album because of how difficult it was to make and we did the whole thing ourselves.  No labels, no suits telling us what to do. But it's kind of like natural child-birth.  Liberating and inspiring but hurts like a sumbitch.  That's Taste."
Laurie Ann: adds  "I hope people dig it, sure.  Although I am realistic and know that this album doesn't fit into any of the preselected boxes out there.  That makes it unsafe.  And that is exactly why people should dig it."
As rock n' roll goes, these guys really have The Bloody Nerve & I cannot wait to see them live.
Line up:
Laurie Ann Layne: Lead Vocals
Stacey Blood: Lead Vocals, Guitars
Bobby Blood: Bass Guitar
Peter Wolf: Drums
Terry Bayless: Piano, Organ
Track List:
| | |
| --- | --- |
| Place To Hide | 2:56 |
| Local Honey | 4:06 |
| Find Ya Love | 4:36 |
| Changin' Mind | 4:43 |
| Luminol | 2:32 |
| Strange | 3:40 |
| Long Way Home | 3:15 |
| Prayer At Night | 1:06 |
| Paint Shop | 4:18 |
| She | 4:19 |
RELEASE DATE FRIDAY 6TH November
LABEL: Antic Records
DISTRIBUTION The Orchard Distribution
Score 7.5/10
For fans of Rod Stewart, The Quirboys UK, Royal Blood & Blackstone Cherry
Facebook – https://www.facebook.com/thebloodynerve?fref=ts
Wedsite – http://thebloodynerve.com/
Pre- Order – https://itunes.apple.com/us/album/taste/id1035405287