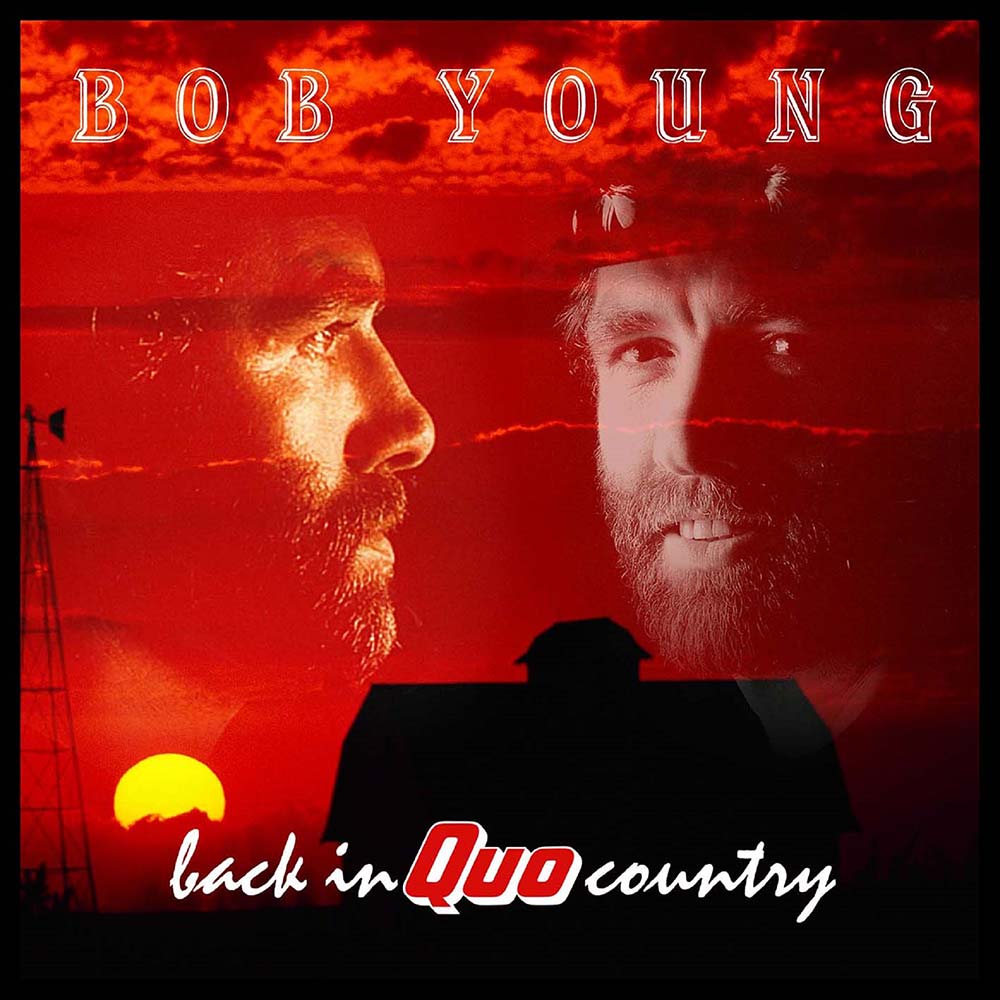 Bob Young – Back In Quo Country: Expanded Edition
23rd December 2016
Bob Young was the tour manager of Status Quo from 1968-1981. Not only was he also the harmonica player he co-wrote many of their hits.  A lot of the songs were originally written in a country-style (before being 'Quo'd' up,) alongside Francis Rossi who shares Bob Young's love of Country.
Bob says "When I recorded this album I wasn't trying at all to better the Quo songs. I just wanted to do a few of the songs I'd written, in the way that I wanted."
An added bonus is  a really early version of Down, Down. Previously unreleased & recorded back in 1973 at a Travelodge Motel in Hollywood on the band's first American tour. An outside view of how their 1st number 1 hit came about. It makes for interesting listening. A fantastic added bonus.
Writing of bonus tracks, the long forgotten Micky Moody (Whitesnake) & Bob Young collaboration from 1977 is included in the form of Chicago Blue & a really different version of Caroline, that the man in black (Johnny Cash) himself would be proud of

The special guest list reads like a who's who of rock, including, Albert Lee, Billy Bremner, B J Cole, Pete Wiltshire, and Quo's Francis Rossi and Rick Parfitt.
The original album features some of the best known Quo songs in a completely different vein. Claudie in particular which has an incredible melody line has been given one hell of a facelift & suits the subtle C&W treatment.
Highlight track? Mean Girl just because it has an incredible fiddle (Graham Presett) & guitar (Albert Lee) jam. Jaw dropping technicality.
Back In Quo Country is a joyous album & offers a unique listening experience for any Status Quo fan, or non fan for that matter.
A full interview with Bob is HERE
Score 7/10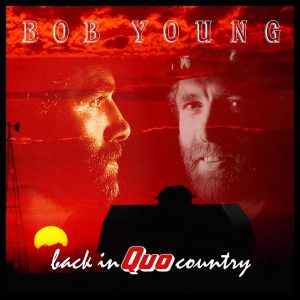 Track List
Original Album
1. DOWN DOWN
2. CAN'T GIVE YOU MORE
3. CLAUDIE
4. CAROLINE
5. MEAN GIRL
6. SHADY LADY
7. I SAW THE LIGHT
8. NIGHTRIDE
9. LIVING ON AN ISLAND
10. DIRTY WATER
Bonus Tracks (2017)
11. FINE FINE FINE
12. CHICAGO BLUE
13. JUST CLOSE YOUR EYES
14. THE DEVIL WENT DOWN TO GEORGIA
15. ENGLISH ROSE AND YANKEE DAN
16. CAROLINE (Y&M)
17. I'LL BE BACK
18. DOWN DOWN (1973 WRITING SESSION)* Previously Unreleased
TRACKS 1-11 PRODUCED BY MICKY MOODY & STUART TAYLOR
TRACKS 12, 13, 17 PRODUCED BY ROGER GLOVER
TRACK 14 PRODUCED BY STUART TAYLOR & KENNY DENTON
TRACKS 15, 16 PRODUCED BY BOB YOUNG & MICKY MOODY
Label
HNE Recordings
Release Date
13th January 2017
Bob Young Back In Quo Country is available HERE