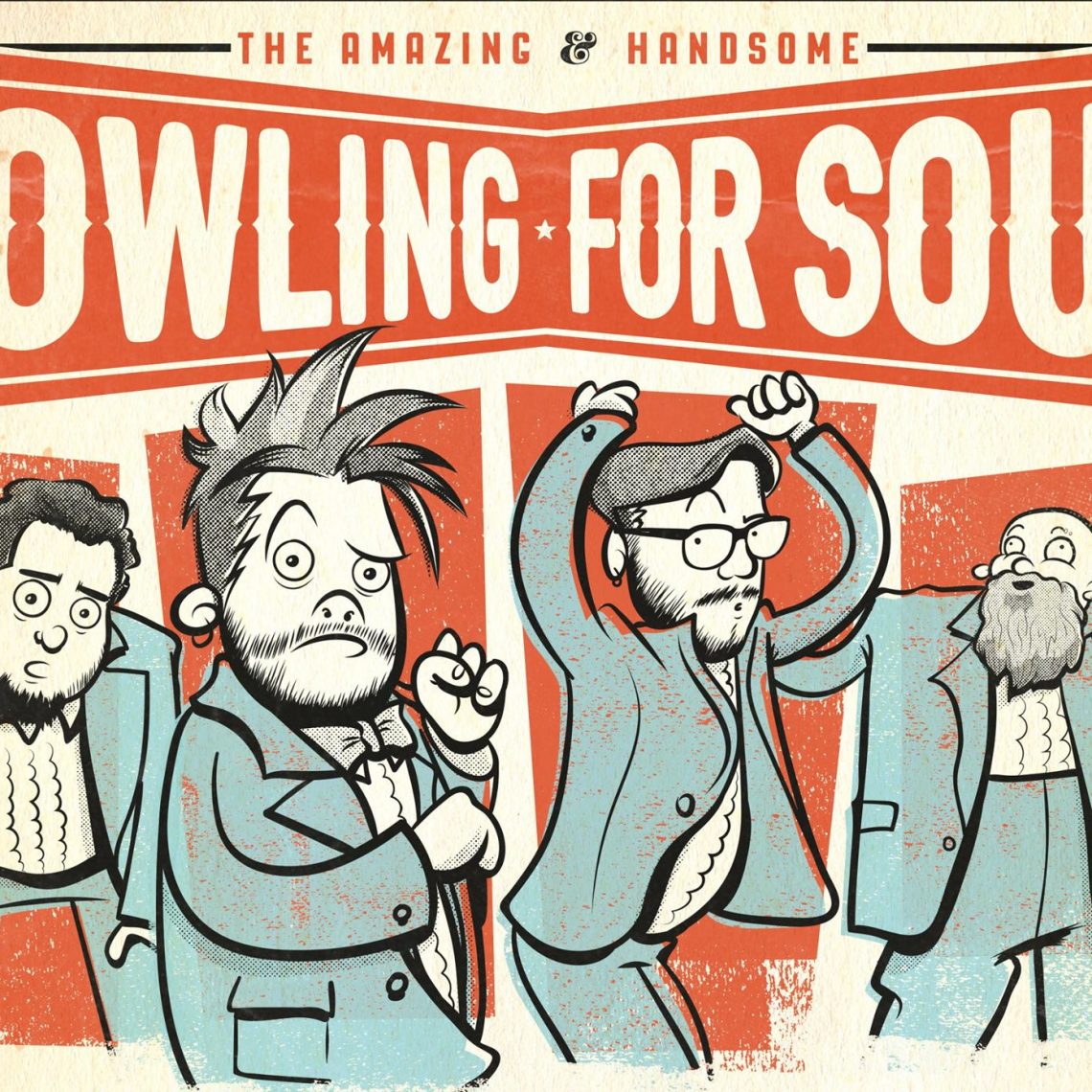 Bowling For Soup – Cardiff (16/02/18)
21st February 2018
Legend has it, that there ain't no party like an S Club Party…well my friend, Rachel Stevens and, the um…the other ones…they told you a pack of lies, because clearly they've never been to a pop punk party and oh my what a party we had rolling through the UK this February! While BOWLING FOR SOUP have been going strong for well over two decades now, just a few short years ago the UK nearly lost one of rock's most endearing and prolific touring bands as they said their goodbye's on a farewell run…but you can't keep a good band off stage and it wasn't long before Jaret and co picked up the guitars again, and this time around we're treated to a special tour steeped in nostalgia on multiple levels. On February 16th the "Get Happy" tour rolled into Cardiff to play the Motorpoint Arena, the largest venue on this tour, and we're in good company…let's see what went happened when AATR went bowling in the Welsh capital…
The evening begins with Californian pop-punks ARMY OF FRESHMEN [7] and the Ventura based veterans are in a celebratory mood in their own right! Celebrating their own 20th anniversary they are jovial and full of fun, setting the tone perfectly for tonight very early on…with varied cuts from their last album like "Concrete Hope", then going all the way back to older tracks like "Get Em Up" they both entertain and educate at the same time, with younger fans potentially missing them back in the day. Career favourites like "Wrinkle In Time" and "10,000 Years" also keep the early punters bouncing and as openers go they do their job well…it's nice to see them back and enjoying themselves.
Next up things are about to get bat-shit crazy if you pardon the pun, as The MC Bat Commander introduces THE AQUABATS [7] via their "Super Show" and the crowd are in for a hell of a night already and we're still only on the support acts! With their kooky persona's and antics in full character (And costume) they get the crowd cheering with brilliantly random tracks like "The Shark Fighter!" and "Fashion Zombies!"…but it's no pop-punk party without pizza and oh do they bring the pizza…not only with the song "Pizza Day" which let's be honest we all wish was every day, but they had two kids have a crowd surf race on inflatable pizzas mid set! As I said…random…but balls to it, hooray for pizza day! It's been five years since The Aquabats have toured the UK and absence made the Cardiff hearts grow fonder.
Finally then it was time for the main course…and ironically its soup. Yes Texas' favourite punk rockers BOWLING FOR SOUP [8] are not only here headlining this joyous trip down memory lane; they're treating us to a night of nostalgic punk rock mastery by playing their hit album "Drunk Enough To Dance" in its entirety! Everyone has fond memories of the golden era of Kerrang! when these plucky punks infected our ear drums with hits like "Girl All The Bad Guys Want", "Emily" and "Punk Rock 101" and we get all of that tonight and then some! Granted, the guys may have piled on a few pounds but remember people, it's what's on the inside that counts and inside the hearts of Jaret and co they still have a cheeky charm and youthful mentality to pull this off. The venue may not be sold out but the people in attendance here don't care, more fool the people who didn't buy tickets…this was pop-punk perfection as it was intended; to be fun and BFS are the experts. Additional tracks such as "The Bitch Song" and "1985" are just the cherry on top of tonight's performance and frankly as the show comes to an end, if you aren't drunk enough to dance right now you came to the wrong show. Never mind Ohio…come back to Cardiff whenever the hell you want lads.