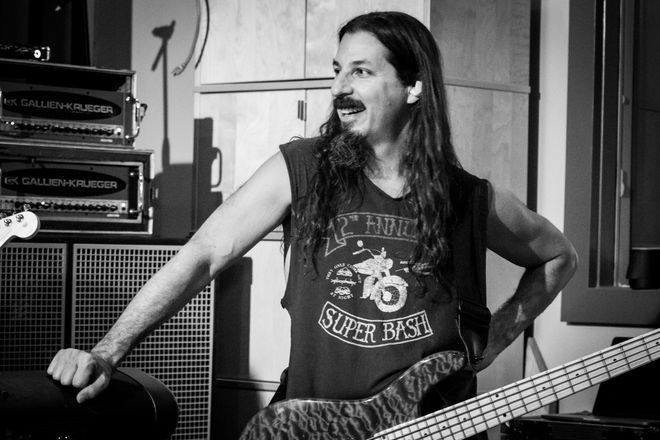 Bryan Beller- Scenes From The Flood
9th September 2019
As one of the most virtuoso bass guitarists alive today, Bryan Beller is about as in demand as a session player can be. His long, impressive CV boasts work alongside Joe Satriani, Steve Vai and Dweezil Zappa, with The Aristocrats providing another avenue for his exceptional playing. Scenes From The Flood sees Beller take a new approach, very much putting his own writing front and center in an epic, 18-track, 88-minute genre-bending tour de force.
As Beller puts into his own words in my interview with him, Pink Floyd's The Wall had a major impact on his creation of this concept album. This is immediately noticeable from the gentle main theme's first playing; you can almost feel the grandeur this theme will reach at some point in the next hour and a half. Alongside Joe Satriani himself, 'Volunteer State' fully kicks off the album with the closest thing to a catchy single the album offers. By this point in my first listen, it dawned on me that this release wasn't going to be quite what I had expected.
I was expecting (and, honestly, hoping) that the album wouldn't be instrumental. While it technically isn't, Beller's lead vocals are few and far between. The sheer number of guest slots (we'll get to more of those in a minute) left me hoping this album might go down a similar route to that of Slash's outstanding debut solo album with lead vocalists on most tracks, but these slots are more frequently left to guitarists. Sure, they're used well, but when operating in the form of a concept album, leaving the audience's interpretation almost entirely down to the music they hear makes the storyline pretty hard to follow.
Anyway! Once I realised what it was that I was actually listening to, it dawned on me that it was musically sublime. 'Everything And Nothing' kicks off with layers of funky bass, before bringing in the first vocal of the album. Beller's meditative spoken word is existential and acts to introduce the themes of ambition, hope and disillusionment touched on throughout the release. Straight after, 'A Quickening' demonstrates Beller's desire to avoid sticking to one genre. Glitchy, hip-hop inspired beats flitter about the stereo field, creating a disorienting atmosphere for his bass to roam freely within. In the blink of an eye, the track is cast aside and replaced by the sheer brutality of 'Steiner In Ellipses'. With the fast feet of Gene Hoglan providing extreme metal aggression, the piece ends up as the heaviest work on (and the highlight of) the album. Hints of Beller's time in Dethklok meet the intensity of Strapping Young Lad, the tearing solos of Slayer and the grooving landscapes of Gojira to create a masterpiece of heavy music.
In the middle of the album, the back to back combination of 'The Storm' and 'The Flood' take Beller's composition ability to its highest point. He is able to guide his band through intense dynamic shifts that can combine delicate pizzicato strings with soul destroying chords, or allow a piano melody to converse with a Spanish guitar. Gene Hoglan and Ray Hearne (of Haken) share drum duties on the tune, turning this one into an intense flurry of percussive skill. 'The Flood' is a haunting retrospective on the chaos of 'The Storm', giving calmer themes space to breathe above sustained strings.
'Bunkistan' gives Beller a chance to show that he handles a guitar almost as well as a bass, before 'Army Of The Black Rectangles' is guided by Frank Zappa-like spoken word and 'The Outer Boundary' is a jazzy, yet dramatic introduction to the longest track on the album: 'Angles And Exits'. Written by prepared guitarist Janet Feder, this is the only non-original on the album, and the only one to feature sung lead vocals throughout. Beller's voice isn't the strongest, and while a guest voice might have been nice, he gets the job done. About halfway through, the track takes a dramatic turn from its peaceful ballad setting. It sounds like Amy Winehouse or Michael Bublé should be arriving to sing the new James Bond theme, but instead Beller delivers an astonishingly well textured build up that leads to the explosive finale of side 3.
By this point in The Wall, Pink has become 'Comfortably Numb' and now believes he is a fascist dictator. 'The Inner Boundary' gave me a similar feeling. The soundscape that opens the track morphs into the outro music to a twist-filled thriller; 'Requiem For A Dream' is what first springs to mind at 1:52. 'World Class' introduces viral sensation Rishabh Seen (more commonly known as Sitar Metal) during its opening sitar solo, and sends us on a journey through Eastern melodies and the stunning virtuosity of Dream Theater's John Petrucci, before the gentle acoustic guitar of 'Sweet Water' finally appears.
In my opinion, Beller's Aristocrats band-mate Guthrie Govan is the greatest guitar player in all of history. Whether it is his solo work like 'Wonderful Slippery Thing', his solo on Steven Wilson's 'Regret #9' or even his time in Dizzy Rascal's live band, his playing is a wonder to behold. The long solo that fills basically this entire 7-minute track is note perfect, building into a display of perfectly placed shredding that avoids pretentiousness and retains every part of its emotional intensity. By the time the album's main theme reprises, it seems that we've reached the perfect conclusion to an intense musical experience. Despite its loud, angry opening chord, 'Let Go Of Everything' is an unnecessary coda. While some beautiful melodies are present, it takes away from the journey we thought we'd just finished.
As I mentioned above, it is hard to get away with an instrumental concept album without a fair bit of confusion about what the concept actually is, but Beller actually handles it quite well. He doesn't attempt to tell a narrative story, and while the album would certainly be more accessible with added vocals, in retrospect, I'm not sure if it would be better.
To be honest, as instrumental albums go, there are very few ways this could be better.
Score 9/10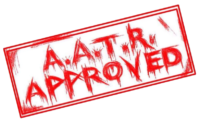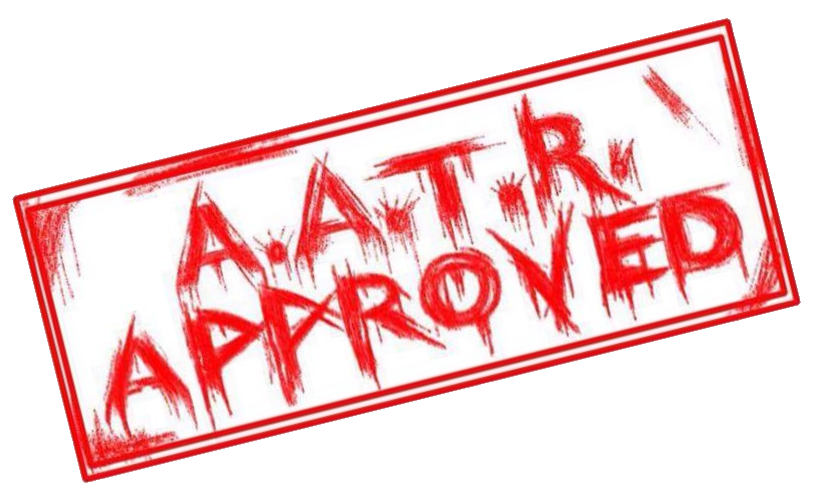 Track Listing:
PART ONE
The Scouring Of Three & Seventeen
Volunteer State
Everything And Nothing
A Quickening
Steiner In Ellipses
PART TWO
Always Worth it
Lookout Mountain
The Storm
The Flood
PART THREE
Bunkistan
As Advertised
Army Of The Black Rectangles
The Outer Boundary
Angles & Exits
PART FOUR
The Inner Boundary
World Class
Sweet Water
Let Go Of Everything
Release Date
13th September 2019
Label
Onion Boy Records
For all things Bryan Beller, click HERE and to pre-order Scenes From The Flood  click  HERE.