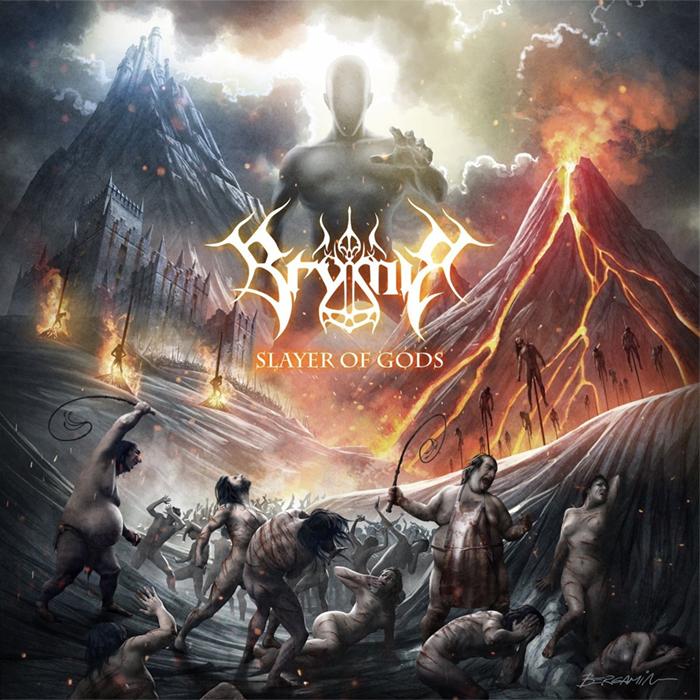 Brymir – Slayer of Gods CD Review
26th June 2016
0
By
Fraser
One of the beautiful things about YouTube is that its suggestions introduce you to bands that you may never have found otherwise. One such band, for me, is Finland's Brymir. Brymir are a folky, melodic death metal outfit from Helsinki – the world's heavy metal capital city (probably) – taking influence from fellow Fins Ensiferum and Wintersun. Slayer of Gods is their second release, following 2011's Breathe Fire to the Sun, and further expanding on the blue-prints they laid out on their debut.
Throughout Slayer of Gods Brymir expertly mix punishing melo-death riffs and rhythms with beautiful, rousing symphonies and an overall folky sound. Much of the guitar work is taken straight from the At The Gates handbook – but when it is executed this well, it's hard to complain. The whole record feels truly stirring – I feel it should be background music to a glorious, blood-drenched last stand. Everything about Slayer of Gods seems paradoxical: it is both punishing and uplifting, dark and beautiful, cold and full-bodied. The production is excellent, and the vocals, though guttural, are clear throughout.
The first full track on Slayer of Gods, For Those Who Died, is also the perfect teaser for the album. Absolutely packed with classic, if simplistic, melodic death metal riffing, the pounding drums carry the heaviness through the folky symphonies that immerse you in the over-powering atmosphere of the song. The guitar solo towards the end of the song is absolutely shred-tastic. Track number eight, Thus I Became Kronos, seem Brymir embrace a bit of a black metal sound, and though the atmosphere is still present, everything feels a bit darker than what has come before. Melodeath riffing fades into a beautifully sombre guitar passage for the closing minute of the song, and everything suddenly seems steeped in melancholy. Slaughter of Gods comes to a brilliant close with Pantheon of Forsaken Gods. It is the darkest, heaviest song on the album. Here, we see the fantastic atmosphere Brymir have worked so hard to build throughout the record come to a crushing close all too fast.
Brymir peddle a brand of folky, symphonic melodic death metal that is incredibly hard to mater – some bands are too folky, and it overpowers everything else in the song, some bands don't focus on the folk influence enough, and they fall into the endless chasm for forgettable death metal bands. But Brymir have gotten just about as close to mastering it as I have ever heard: the symphonies and the folk music creates a simply excellent atmosphere, while still allowing the eviscerating heaviness to shine through. Slayer of Gods is a solid release from a band well on the road to perfecting their sound, and dominating their subgenre.
Score: 8 out 10

Album Info: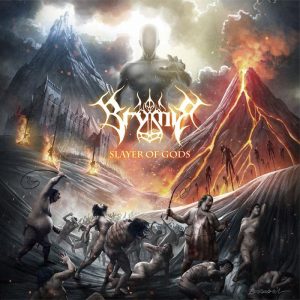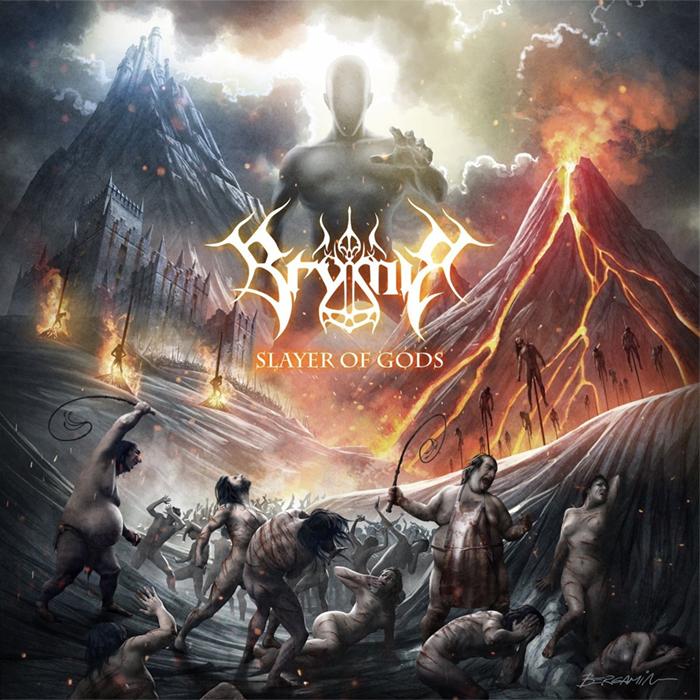 Track List:
1. Intro
2. For All Those Who Died
3. Risen
4. The Black Hammer
5. Nephilim
6. Prelude
7. Slayer of Gods
8. Thus I Am Kronos
9. Stormsoul
10. The Rain
11. Pantheon of Forsaken Gods
Release Date:
3rd June 2016
For fans of…
Ensiferum, Insomnium, Wintersun
How useful was this post?
Click on a thumb to rate it!
Average rating 0 / 5. Vote count: 0
No votes so far! Be the first to rate this post.
Related
About the author
This bearded wildman from North of the wall survives the harsh ever-present winter of Scotland on a healthy diet of thrash, death metal and beer.