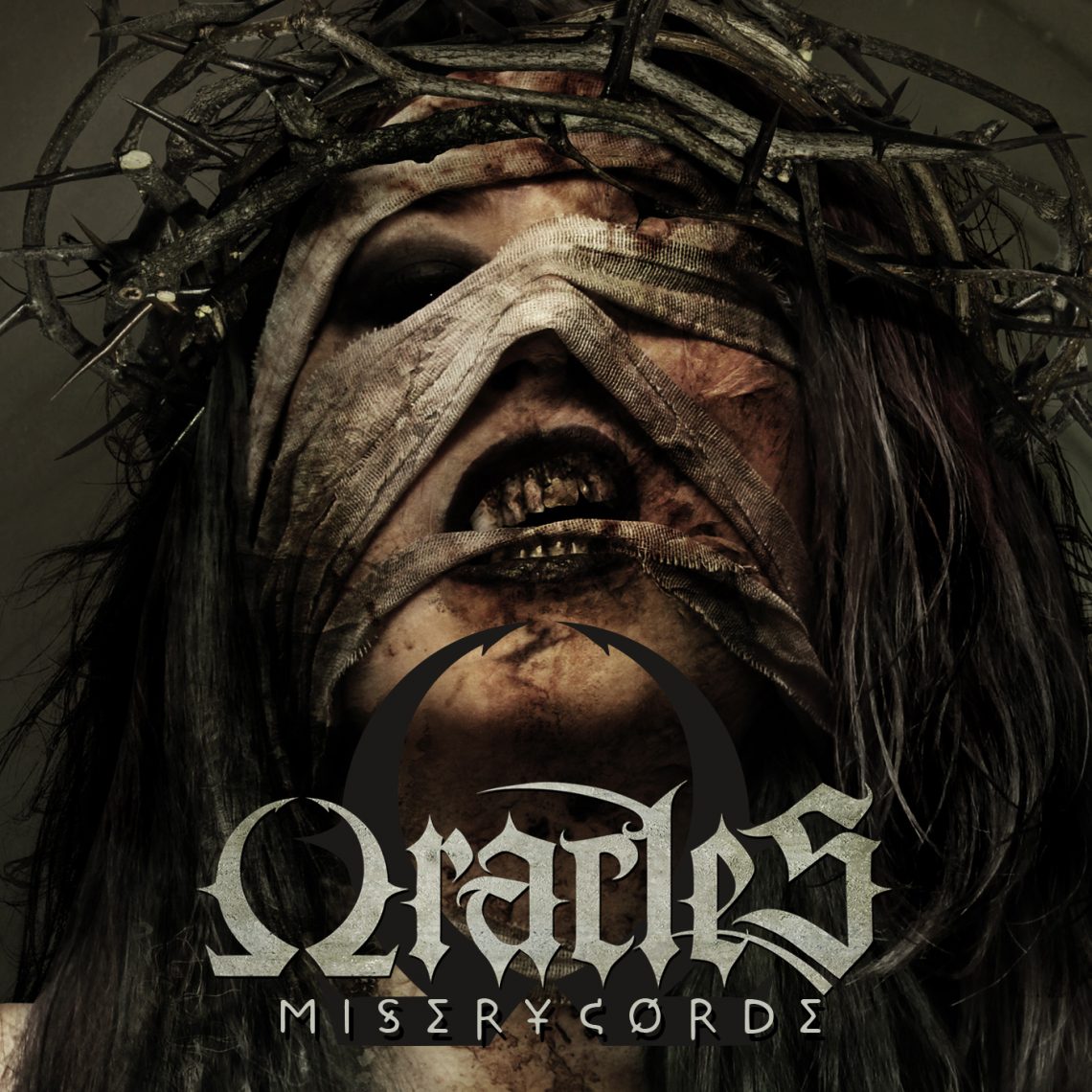 Oracles – Miserycorde CD Review
26th June 2016
0
By
Fraser
Sven de Caluwé, Ken Bedene and Mendel Bij de Leig of Belgian death metallers Aborted have had a busy year. In January they released Termination Redux, Aborted's fourth EP, which was followed by Retrogore, their ninth full length. And now, along with Dimlight's Sanna Salou, they are gearing up to the release of Miserycorde, the debut album from Oracles. Born from the ashes of System Divide after de Caluwé's divorce with vocalist Miri Milman, Oracles have a stunning brand of atmospheric melodic death metal that is enchanting form the first taste.
Anyone checking out Oracles because they hope for something similar to de Caluwé's gore-obsessed main project will be sorely disappointed. However, for anyone open to death metal with clean vocals, pianos, and a motherload of atmosphere, Miserycorde is a winner. The album is absolutely slammed with groove-filled riffs and punishing drum work, and the contrast between de Caluwé's growls and Salou's beautiful singing works absolutely excellently. Over the mosh-worthy death metal, a hugely ominous atmosphere is obvious, but not overpowering – it is just enough to make it's dark presence known, while still allowing the guitars, drums and vocals to dominate.
Three immediate standout tracks are from Misercorde are The Tribulation of Man, Quandaries Obsolete and Body of Ineptitude, which feature guest musicians Per Nilsson (Scar Symmetry), Ryan Knight (ex The Black Dahlia Murder) and Jeff Loomis (Arch Enemy). The Tribulation of Man is a meaty groove machine and is set to be a live favourite. Ryan Knight could not have featured on a more apt song on this record – Quandaries Obsolete has a bit of The Black Dahlia Murder feel to it throughout much of the song – and Body of Ineptitude stands as one of the fastest, heaviest and strongest tracks on the whole record. It goes without saying that both Knight and Loomis deliver absolutely jaw dropping solos on these tracks as well.
https://www.youtube.com/watch?v=KcifTj-GSz0
Scorn has a very ominous, Middle-Eastern sounding introduction, before kicking into some excellent melodeath. Salou's singing is stunning, and really is a perfect contrast to the brutality in the music and de Caluwé's venomous screams. Remnants Echo is a beautifully sombre track, and the closest we'll get to a ballad here. After a bloody brilliant cover of Marilyn Manson's The Beautiful People, which I believe absolutely destroys the original, Oracles dive into We, The Indifferent to close Miserycorde. A super melodic gut punch that leaves the listener begging for more, We, The Indifferent finishes the album on a high.
The debut release from the band under the Oracles moniker, Miserycorde is an absolute monster albums. At times a tad repetitive, but on the whole this is an excellent slab of melodic death metal that is certain to rank highly on more than a few "end of year" lists.
Score: 8 out of 10

Album Info: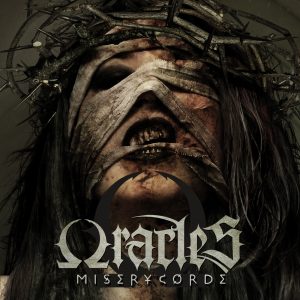 Track List:
1. An Adagio for the Callous
2. The Tribulation of Man
3. Catabolic (I Am)
4. Quandaries Obsolete
5. Scorn
6. Body of Ineptitude
7. Remnants Echo
8. A Canvas of Me
9. S(k)in
10. The Beautiful People
11. We, the Indifferent
Record Label:
Deadlight Entertainment
Release Date:
1st July 2016
For fans of…
The Agonist, The Black Dahlia Murder, Fleshgod Apocalypse
How useful was this post?
Click on a thumb to rate it!
Average rating 0 / 5. Vote count: 0
No votes so far! Be the first to rate this post.
Related
About the author
This bearded wildman from North of the wall survives the harsh ever-present winter of Scotland on a healthy diet of thrash, death metal and beer.