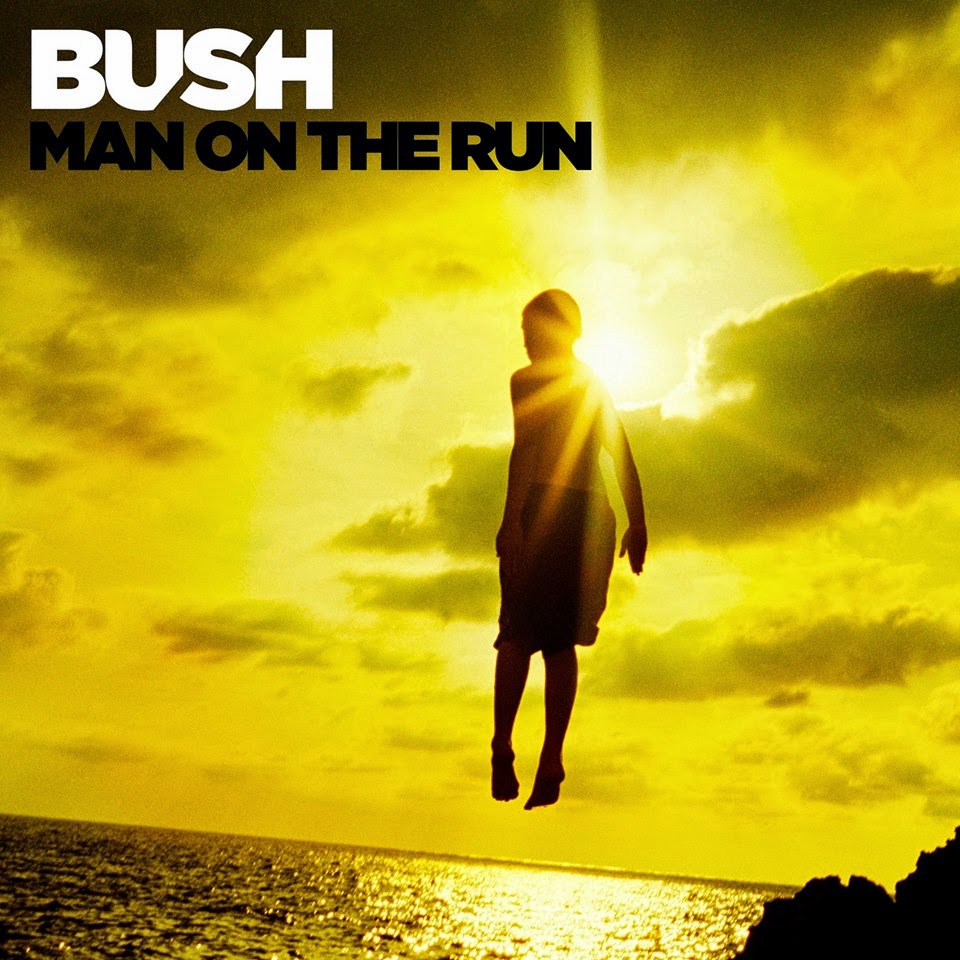 Bush – Man on the Run
3rd November 2014
Hailed as The British Nirvana when they first surfaced Bush have always been in the shadow of grunge from their early beginnings and never really delivered anything perfectly unique but delivered well enough pop grunge for their masses of fans. Debuting over 20 years ago it seems little changes as they present Man On The Run their sixth offering with the new line up.
As the album opens it's delivered strong enough with the standard Bush formula but as you progress you find that the album itself doesn't but starts to flounder after "The Only Way Out" and then merely starts to tread water. Don't expect any massive steps into new territory to be explored but if you're comfortable with what's been done before then you'll be happy with what you'll get with this album. Rather than push what can be done Bush have simply delivered their commercial forte.
There are some successes here but overall it doesn't resonate as something that will last or be remembered in another 12 months.
Score: 7 out of 10