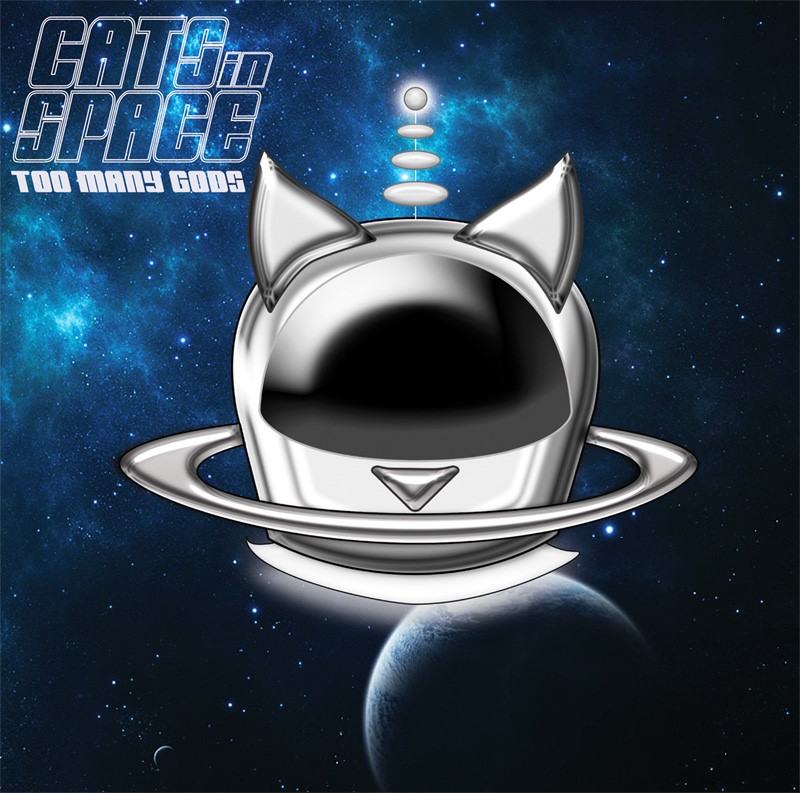 CATS in SPACE want you to win the 'CAT STRAT'
7th September 2015
CATS in SPACE want you to win the 'CAT STRAT' Stratocaster, a beautiful brand new guitar was sent to us by Levinson Guitars. It's a Player model from the TEXAS PTE-2 Blade Series! All you need to do is go to www.catsinspaceband.com and grab an album package or by 'sharing' any of our videos on your Facebook page, you will be entered into the free prize draw-which will take place in time for Xmas!…PURRR-FECT! Feeling lucky?? Cats are always lucky!
CATS in SPACE have landed! A brand new six piece band who, armed with their exciting brand of 'Power Pop Rock', will transport you back to the heady days of the 70s when bands like ELO, Queen, 10cc & Cheap Trick, in particular, ruled the airwaves. CATS in SPACE featuring band members with a wealth if experience in the music business for over 30 years, both as writers and performers for bands like: The Sweet, Asia, T'Pau, Ian Gillan Band, Mike Oldfield,Airrace & Arena to name a few, you can expect performances if the highest caliber. Their debut album 'Too Many Gods' is released worldwide in October 30, 2015 via Harmony Factory/Cargo Records.
CATS in SPACE recently released a debut single, 'Mr. Heartache'. Co-written by founder member and guitarist GREG HART and MICK WILSON (10cc), it also featured a guest appearance by legendary Glam Rocker ANDY SCOTT from THE SWEET on both vocals and guitar.
The new album 'Too Many Gods', in typical vintage fashion, will be available in limited 12" deluxe gatefold vinyl and also as a replica LP Compact Discand digital download.
'Too Many Gods' was recorded and produced at Yellow Fish studios in Sussex, with long-term copilot IAN CAPLE. All songs were written by GREG HART, or co-written byGREG HART and MICK WILSON, who also features on backing vocal and guest lead vocals, alongside PAUL MANZI, creating a spectacular result… Also, for the album's centerpiece, the band recruited legendary producer and orchestral genius MIKE MORAN, famous for many musical contributions including FREDDIE MERCURY'S 'Barcelona'. Mike arranged and scored an 80 piece orchestra for the seven minute epic 'The Greatest Story Never Told'.
Tracklisting:
1. ARRIVAL
2. TOO MANY GODS
3. STOP
4. LAST MAN STANDING
5. MR HEARTACHE ** Guest appearance by Andy Scott (SWEET)
6. UNFINISHED SYMPHONY
7. SCHOOLYARD FANTASY ** CD only
8. THE GREATEST STORY NEVER TOLD ** Orchestra arranged and composed by Mike Moran, ** Guest lead vocals Mick Wilson
9. ONLY IN VEGAS
10. MAN IN THE MOON ** Guest lead vocals Mick Wilson
11. FIVE-MINUTE CELEBRITY
12. VELVET HORIZON
With soaring skyscraper vocal harmonies, hook laden choruses, drenched in guitars, vintage synthesizers and orchestrations, the 'CATS in SPACE' pull no punches in delivering their symphonic 'Power Pop Rock' and hide no influences along the way. As the band say, this album is "All killer, no kitty litter!"
Band:
GREG HART – Guitars, Vocals, Synthesizer
PAUL MANZI – Lead vocals
STEEVI BACON – Drums, Percussion
DEAN HOWARD – Guitar
JEFF BROWN – Bass guitar, Vocals
ANDY STEWART – Piano, Synthesizer, Vocoder, Wurlitzer
Special guest players:
MICK WILSON – Guest Lead Vocals, Backing Vocals, Keys
ANDY SCOTT – Guitar, Vocals
JANEY BOMBSHELL – Backing Vocals
GREG CAMBURN – Saxophone
MIKE MORAN – Orchestra arranger and performer, Piano, Organ
www.facebook.com/catsinspaceband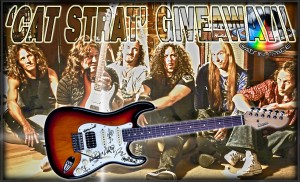 www.catsinspaceband.com