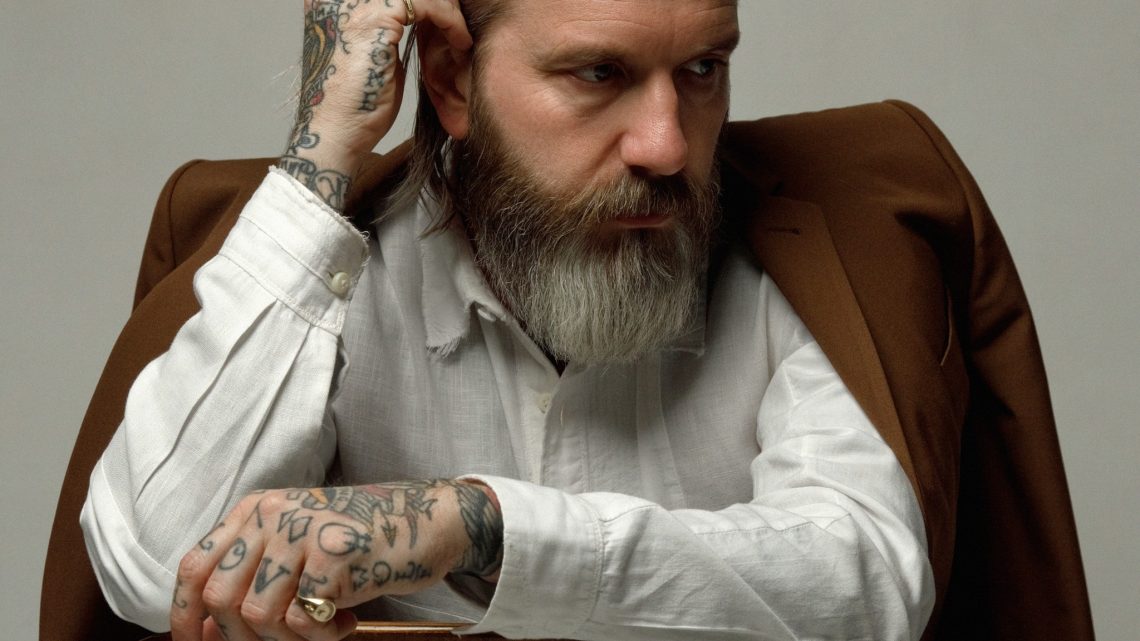 City and Colour – Barrowlands Glasgow – 31st October 2023
9th November 2023
First up, I knew very little about the music of 'City and Colour' prior to picking up the chance to attend this iconic venue in Glasgow's east end until a couple of weeks before show time.
Of course I knew of 'Dallas Green' and the work he'd done with 'Alexisonfire', but hadn't joined the dots to tonights headliners.
Easy when you think about it though, Dallas= City, Green= Colour, put the bits together and hey presto you've got it.
This is Halloween night in Glasgow, a few strange looking get ups doing the rounds outside the Barrowlands, a bit more than normal. Continues inside after a short time queuing to get in through the now std security checks. Either side of the entrance stairs a couple of Freddie Kruegers and a strange looking pair of medical professionals with plenty of the red stuff on their once clean white coats greet you.
Wham, this place is rammed full, great to see.
'Ruby Waters' , the opening act, hits the stage at 8 and deliver about 35 minutes of a blend of indie/folk delivered with a touch of soul in their as well for good measure. She's a very talented musician, very little crowd engagement but gives the crowd a good opening set. She reminds me of a cross between Amy Winehouse/Alanis Morisette with in some parts an Oasis-type guitar vibe. Goes down well with the crowd. New band to me but not to all around me.
So 'City and Colour' hit the Barrowlands just after 9, first thing that strikes me are the great visuals at the back of the stage to support the music.
'Meant to be' and 'Northern Blues' open up to what would be an 18 song set lasting 2 hours.
He's taken half the set from two albums ' The Love Still Held Me Near' and 'Little Hell' , which were thankfully the two I'd had on repeat for a couple of weeks. Dallas talks about a lot of emotion, angst and I think some confusion in his lyric writing. The well-used phrase '…wears his heart on his sleeve….', couldn't be more applicable to this guy. It comes over on every track.
Total respect for his music from the crowd, attendees were very quiet during the track delivery but massive applause at the end. Quality.
I've been at many gigs at the Barras, don't think I've seen it as busy for years. Moving into 'Thirst', then the title track of the latest album ' The Love Still Held Me Near' and 'Two Coins'. The latter track has a line in it ' I've got no destination, no place to call my own', disagree Dallas you've got a home here with about 2000 family members welcoming you, warmly and loudly.
'We Found Each Other in the Dark', coupled with 'Astronaut' and 'The Water is Coming' were my favourite tracks of the night. There's a Floyd-esq vibe in some points from 'City and Colour', mixed with plenty of guitars, a big keyboard melody and all played with soul and passion.
Title track of the 3rd album 'Little Hell' and also 'Weightless' with the awesome 'Underground' bring us up to ' Bow Down to Love' and the encore.
It's a calming four-track encore with 'Northern Wind', 'Comin' Home', Lover Come Back' and closing this great night with 'Sleeping Sickness' from the 'Bring Me Your Love' album released in 2008.
This was a great show, a new style of music venture for me, enjoyable, and emotional to cope with seeing a venue full to the max is gratifying.
Will I go see Dallas Green's 'City and Colour' again? sure and you should too.
For all things City and Colour, click HERE