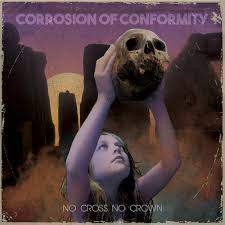 CORROSION OF CONFORMITY -NO CROSS NO CROWN
25th January 2018
What makes a great classic album? If we were able strip one down to its component parts, would we discover a formula for greatness? Or is it pure fluke? On January 12th (I'm late to the party, I know), Corrosion Of Conformity, released No Cross No Crown, an album which saw the very welcome return of Pepper Keenan (Down) as frontman. I'll admit, COC had been off my radar for a long time but my attention swiftly re-engaged when I caught wind of Keenan's involvement and the prospect of new material. So when No Cross No Crown came up for review, I was keen to get my ears wrapped around it. It's not often that you get the immediate feeling that an album is going to meet or exceed your expectations but as soon as I hit play, I knew I was in for a treat. There's a richness and depth to the feel and tone that resonated with me. Track one 'Novus Deus' (Latin for 'The New God'. Thanks Google) is a short, building intro that serves as an entrée to track two, the utterly rocking 'The Luddite'. It's clear from this track that in his time away from fronting a band, Pepper Keenan hasn't lost any of his attitude, passion or effortlessly cool vocal style. 'The Luddite' is a masterpiece or driving, groovy, heavy as balls rock/metal that in my youth, would have had me spending my hard-earned cash for the CD on the strength of that track alone. The driving groove continues into the third track, with the stunning 'Cast The First Stone' which is as hook laden as it is rocking. Out of the angry intensity of 'Cast The First Stone', comes the short atmospheric respite of 'No Crown', before plunging you into the huge, retro grooves of 'Wolf Named Crow' which induces a heavy yet not inordinate amount of head bobbing. 
I could give a blow by blow review of each track of this album but I'd soon run out of superlatives and have to repeat myself. The scope and scale of No Cross No Crown is stunning, it ebbs and flows through solid riffs, infectious hooks and superb arrangements, all the while retaining a depth and authenticity that is impossible to fake. I feel that this is an album out of time and although I'm certain it'll become a modern classic, if think if it had been written 40 years ago, it would have been hailed as an all time and inspiring classic. Nothing feels overly processed about No Cross No Crown, it sounds and feels like it was entirely produced in analogue, with not even the slightest hint of anything digital within a 12 mile radius. The overall vibe I get is one of an album that was jammed loosely and without pressure. A final product that has been allowed to grow organically in a less than sterile environment.  I my opinion, No Cross No Crown is an album that belongs on vinyl and one that should be handled with a sense of reverence, carefully blowing away any dust and taking great pains not to get a single grubby finger print on its flawless, reflective black surface. It almost feels like I'm doing it a disservice listening to it on my smart phone as I write this. 
I'm no closer to knowing what actually makes a great classic album, there are so many factors to consider but COC have come very close to what my idea of great classic album is, with No Cross No Crown. I can't think of a better way to start 2018, musically and I reckon I'll be hard pressed to discover a better contender for best album of 2018. 
Score 9/10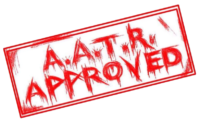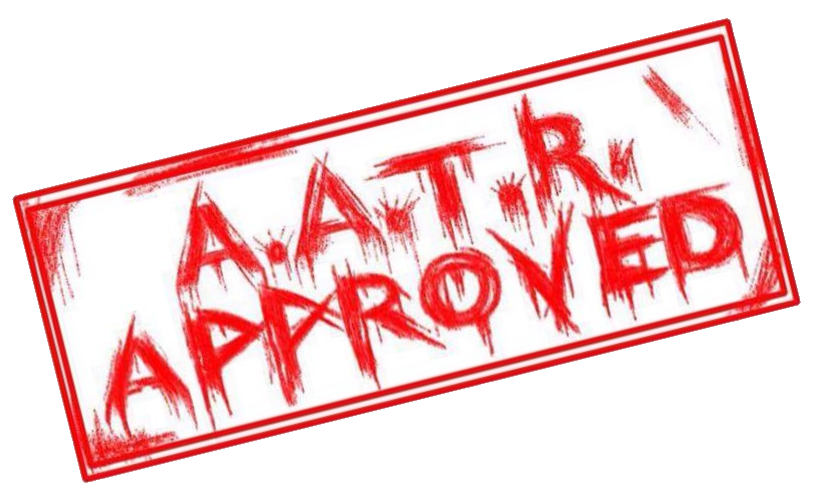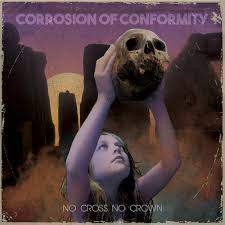 Tracklisting:
1 – Novus Deus 1:28
2 – The Luddite 4:39
3 – Cast The First Stone 3:43
4 – No Cross 1:18
5 – Wolf Named Crow 5:12
6 – Little Man 4:31
7 – Matre's Diem 1:26
8 – Forgive Me 4:06
9 – Nothing Left To Say 6:22
10 – Sacred Isolation 1:22
11 – Old Disaster 4:44
12 – E.L.M. 4:02
13 – No Cross No Crown 3:55
14 – A Quest To Believe (A Call To The Void) 6:20
15 – Son And Daughter 4:53
Release date
12th January 2018.
Label
Nuclear Blast
For all things COC click HERE and to purchase the album click HERE