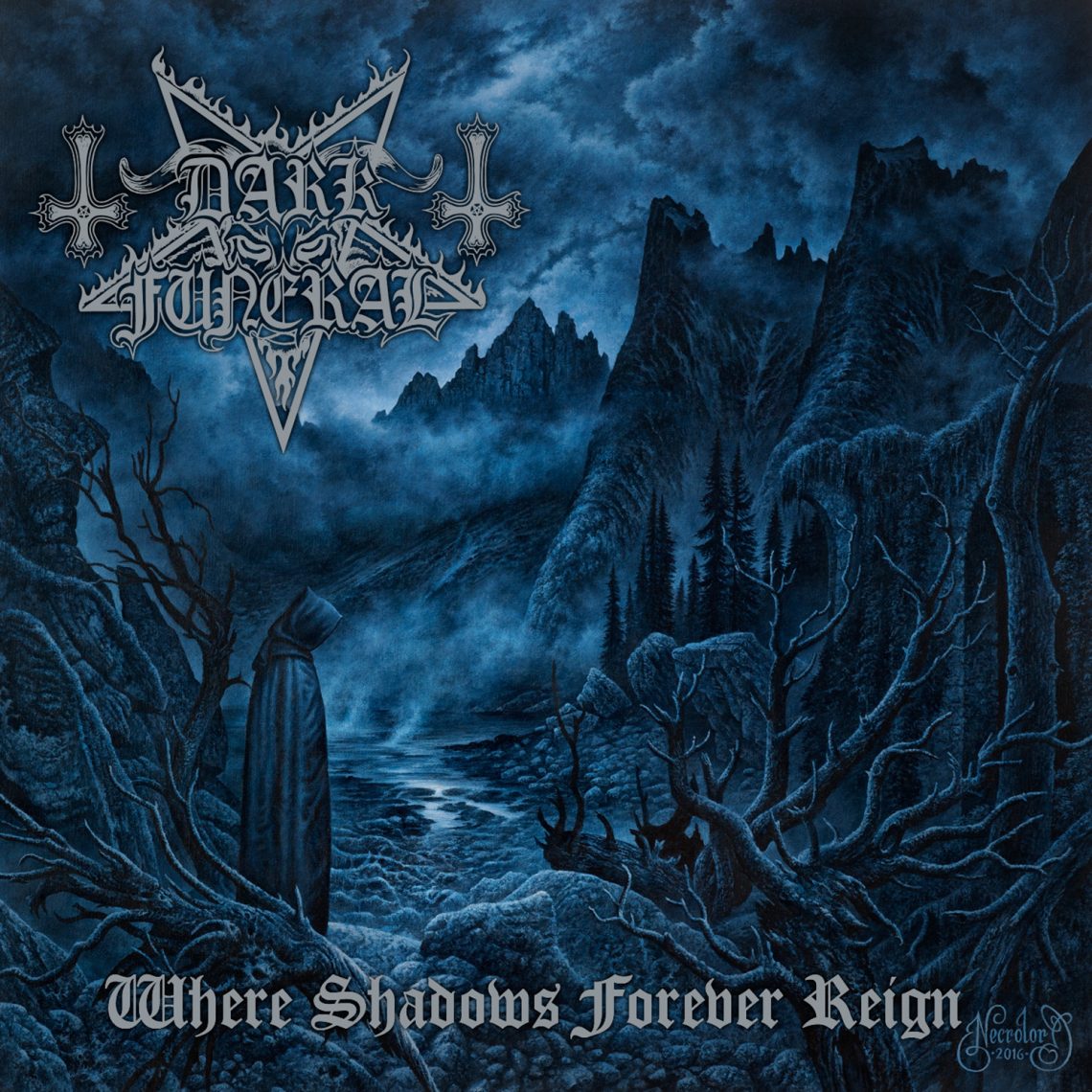 Dark Funeral – Where Shadows Forever Reign – CD Review
9th June 2016
0
By
John Deaux
What's great about this new Dark Funeral masterpiece is that, unlike others of the Black Metal pioneership, they've stayed true to the root, instead of dabbling, and  being "progressive". The band also have a new vocalist: 'Heljarmadr' (literally meaning 'Man of Hell') who strengthens their already deep-seated position within the genre, simply by being outstanding at what he does.
In fact, the first couple of tracks are carried by these vocals, and even Lord Ahriman's brutal guitar work takes a back seat. Heljarmadr is the perfect combination of hellacious and screechy, with a harrowing raspiness that you don't want to stop hearing.
From a production perspective, the balance is pretty much perfect. Daniel Bergstrand has truly found the "sweet spot" here, but honestly, new bassist Natt could have done with a bit more air-time. He's there in spirit as they say, but I feel he just needed "turning up" a bit. This isn't entirely detrimental though, as I feel like this album maintains a good level of 'heavy'.
Each track is dynamic, and has a richness of its own – but the album generally lacks in 'key moments'. Despite being unrelenting, confident and melodic, there just aren't many of those blood-boiling 'flashes' that fans may well be seeking after a six year wait. I'm sort of 'skipping to the end' here, but the title track is an exception to this rule though. This track is genuinely extraordinary. 25 years of perfecting your craft takes you to heights like this – and honest to Christ, even if you aren't big into Death Metal, you need to get your lug holes around this one.
Rating:
7/10
ALBUM INFO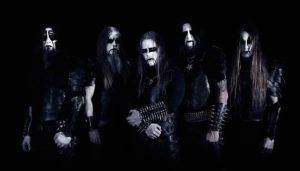 Record Label

Century Media
Release Date

3rd June 2016
Tracklist
Unchain My Soul
As One We Shall Conquer
Beast Above Man
As I Ascend
Temple Of Ahriman
The Eternal Eclipse
To Carve Another Wound
Nail Them To The Cross
Where Shadows Forever Reign
How useful was this post?
Click on a thumb to rate it!
Average rating 0 / 5. Vote count: 0
No votes so far! Be the first to rate this post.
Related