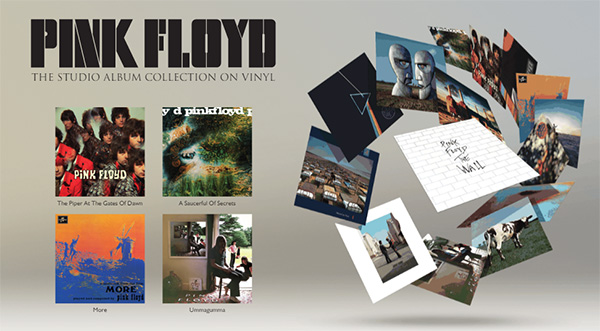 Celebrate The Art & Artistry Of Pink Floyd
9th June 2016
As of 3 June 2016, Pink Floyd Records has begun the reintroduction of the Pink Floyd catalogue on vinyl for the first time in over two decades. The first four records are 'The Piper At The Gates Of Dawn', 'A Saucerful Of Secrets', the soundtrack from the film 'More' and the 2 LP set 'Ummagumma'. The balance of the Pink Floyd vinyl catalogue will be available throughout the year with release dates announced at regular intervals. In the meantime, all Pink Floyd studio albums are now available on CD, digital and most streaming platforms.
Royal Mail in the UK is celebrating Pink Floyd with the release on July 07 2016 of a superb range of stamps, limited edition souvenirs and gifts.
Describing the band as 'Renowned for creating some of rock music's most acclaimed albums and iconic imagery', Royal Mail are also celebrating Pink Floyd's ground breaking live performances. Six stamps will feature the sleeves from The Piper At The Gates Of Dawn, Atom Heart Mother, The Dark Side Of The Moon, Wish You Were Here, Animals and The Endless River.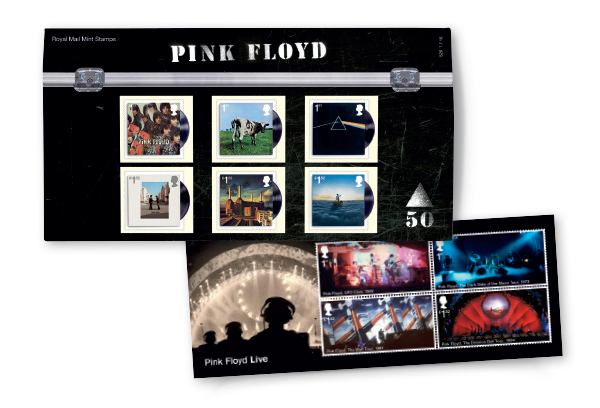 An additional four stamps within a stamp miniature sheet convey the experience of Pink Floyd live, from appearances at UFO, London in 1966, to the ambitious staging for The Wall and the Division Bell tours.
The stamps are available in a Presentation Pack or on two personalised First Day Covers. These and a range of limited edition souvenirs will be issued on 7 July but are available to pre-order now from royalmail.com/pinkfloyd.
(The personalised First Day Covers are only available until 7 July.)