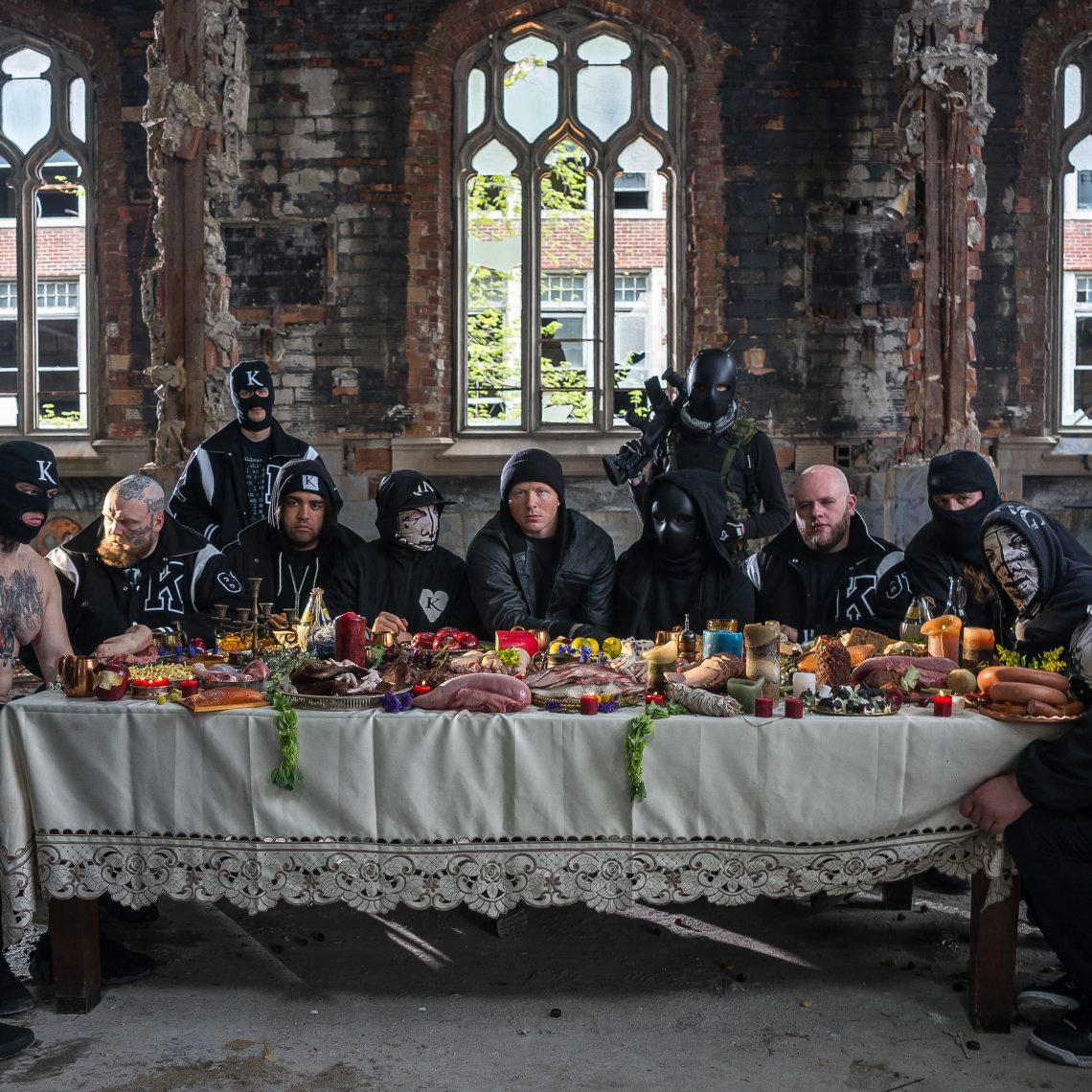 David Gunn of King 810 Interview
19th September 2016

The myth & the legend that is David Gunn of King 810 very kindly took time out of his incredibly busy schedule to answer a few questions for AATR.
Before we start, many thanks for taking the time to speak to us at All About The Rock. I can imagine it's quite a crazy time for you with the album being released this week?
Have you heard our songs?  My life is crazy.  A musical release is the easy part. 
With that in mind, this week (Fri 16 Sept) the band is releasing your second album La Petite Mort or A Conversation with God, the follow-up to your 2014 debut Memoirs of a Murderer. How is everyone feeling about it?
I don't know everyone.  The people I know feel as if it's long overdue. When you don't pay attention to the rest of the world, it's hard to really know.  I've had the album for some time and have listened to it several times.  It's a good album.  I don't feel as if another release with this style is coming anytime soon.  I guess that's a feeling. 
Already the album has had some amazing reviews, has it been a surprise how well it's been received?
It's been a surprise how many people have pulled their heads out of their asses, but as I said before, I don't pay too much attention.  I'm a firm believer that if you ignore the bad or discredit the bad or whatever, then you have to just as well ignore the good.  I can't dislike those who dislike us and choose to embrace those who embrace us, as far as critical reception is concerned, that doesn't make any sense. So I don't value the bad reviews or the good reviews.  I don't value reviews.  Or critics.  Period. 
Having listened to the album a few times it's a definite departure from Memoirs, was that a conscious decision or did it evolve over time?
I don't think its possible to make a decision that is not both conscious and subconscious at the same time. That could be the topic of a whole separate conversation.
There is a very clear 'spoken-word' style to your singing on these tracks. Do you find it easier to display a wider range of emotion with this style?
I find it's more natural to use my own voice as I would if I were talking or yelling or whispering, etc.  So I don't have to manufacture a sound that is either consciously or subconsciously borrowed from someone else. 
I wouldn't say its easier physically or emotionally.  In my mind, it's probably the opposite.  It would be EASIER for us just to use the typical format that every other band uses and for me as a singer to say okay, I have these couple of types of screams and that's our stock settings.  I think this can be applied to anything, from my voice to the band as a whole.  What would be easier is to just be the heavy band that everyone wants us to be. Surely we would be more liked, more popular, more successful or whatever you want to call it.  But we aren't that. That's where a lot of confusion comes in.  I hear of people talking about it constantly and I think it's important to note we have ONLY taken the harder route.  Nothing we've done has been 'typical' or predictable or expected by anyone.  So I would say "easy" doesn't exist in the kingdom. 
Throughout the album the tracks deal with real pain and experience, as well as personal sadness. By being so open and honest do you ever feel you're allowing people to see too much inside of you?

No.  What I don't understand is how groups can repeatedly create shit they themselves don't even feel, yet they expect the rest of the world to.  So being open and being honest is required, it's necessary to show your insides or you don't belong doing it.  That's what has to be done. this ISN'T a fucking hobby to have fun with my boys.  What are you risking otherwise?  This isn't always the case though.  Sometimes you can see inside people.  A group does let you in and you realise there ain't anything worth a shit in there… it could be one of those scenarios.  It doesn't bother me though at all, you have to care for it to bother you. 

And a follow-up to that question. Has the band ever tried to write a song but found it too difficult on a personal level?
Touching on what I mentioned in the past question, no.  When it's too difficult and personal, we run toward it.  All the time it's difficult to execute and to deliver some of these stories and feelings and that's how you know you're going in the right direction. Those are the scenarios we run toward. When people don't understand something or haven't yet done something or can't define or categorize or provide examples for something, that's what we run toward.  When there is the most amount of resistance and advice against doing things, those are the things we end up doing.  That is where we find the most satisfaction. 
In my album review I referred to the band being often wrongly described as one of "the most dangerous bands in the world". How does that description make the band feel and do you feel it's been a negative or a positive?
It's a positive thing in a way.  Danger is not something we're afraid of.  Although it is shunned in society and consistently frowned upon as a form of ignorance, this is ignorance in itself.  You can be dangerous in a bunch of different ways. If I'm sitting near you and you try to harm me, I am dangerous to you. I can hurt you many times over and have no apprehension toward being violent with another person in that kind of situation, it' comfortable to me.  To us.  On records, with words, in writing, with ideas, a person can be dangerous in this way as well.  This is a skill not everyone has.  We have that skill, so maybe that's a fitting title.  I don't understand how it can be bad in any way.  Man is after all… an animal. 
There is a great depth of musical styles which feature in the tracks on Conversation…, likes Blues and Jazz for instance, how did this come about?  Was it a natural influence resulting from the bands musical tastes?
This comes from taste. After all, heavy music and rock or whatever the morons are calling it these days, stems from blues and jazz and that kind of music, so there's only a couple of decades difference between the creation of these things. It didn't really come about, it's what we like.  I've never given it any thought. 
Given how the album sounds and the journey it takes the listener on what thoughts or ideas do you have when starting to think about playing these tracks live to an audience?
That thinking comes later, but the thought musically is to represent the song the way it sounds on the record.  The thinking as musicians is to add to the live element, augmenting the already established recording of the song so every experience is individual. The visual aspect as far as the "show" or the "performance" is usually built into the song upon its realization and formulation.  There are books and movies and characters and times and places and real people and names and actions and events – these are real lives we depict and play with and visually, that's what must be represented here. 

Will we be seeing King 810 in the UK in the near future?
I think we can all count on that. 
Finally, many congratulations on the new album and I hope we'll see and hear more from the band soon. Thank you.
Cheers.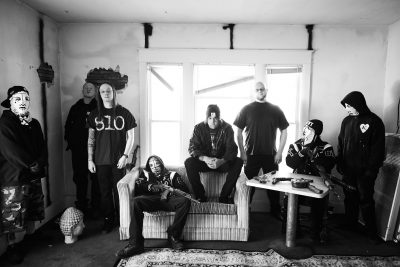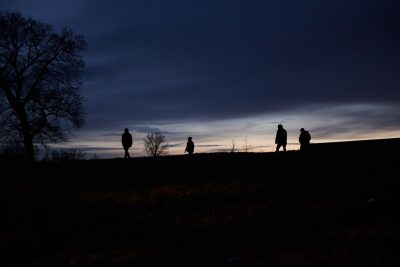 Pictures courtesy of Jimmy Fontaine