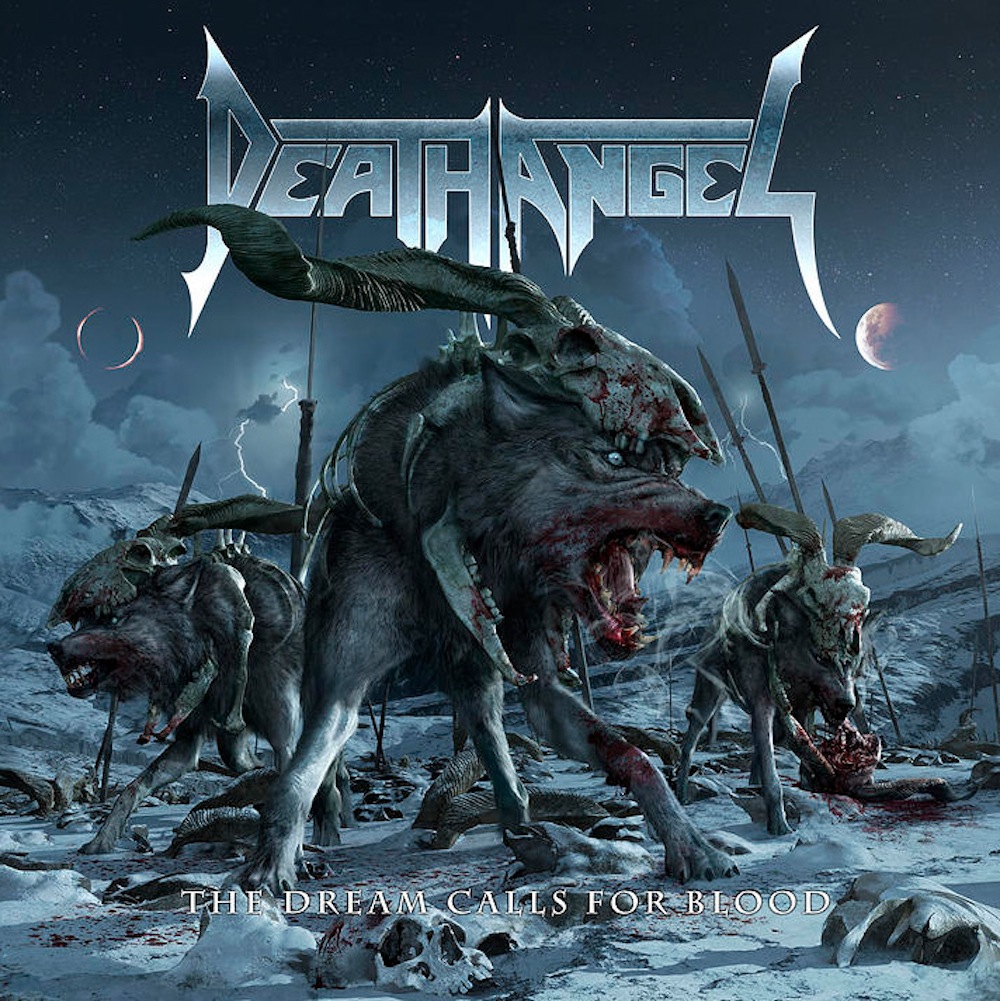 Death Angel – The Dream Calls For Blood
11th September 2013
I've been a huge Death Angel fan since 1987's The Ultra-Violence, so I've been eagerly looking forward to getting my hands on this album ever since its forthcoming release was announced.
Death Angel have got better and better with each and every album – the 3 post reunion albums (The Art of Dying, Killing Season, and Relentless Retribution) are all excellent examples of how thrash metal should be done.
So I had high expectations for The Dream Calls For Blood.
And I'm thrilled to be able to say that my expectations have been more than met.  Death Angel have done an amazing job – because this album is quite possibly the most punishingly brutal thrash album I have heard in years.
First track, 'Left For Dead' starts with an eerie and brooding intro, before things step up several gears and the all out metal attack launches.  It's heavy and fast and it sets the tone for the rest of the album.  The Dream Calls For Blood is 10 tracks of thrash / speed metal that doesn't let up from the moment it starts until the final note of the album has faded.
To be honest, it's hard to pick out any favourites – because it's all so damn good.  The guitar work on the album is simply amazing with some fantastic riffs and a speed of playing that is breathtaking.  The drumming is incredibly aggressive and the constant pounding helps add to the overall onslaught.  And Mark Osegueda's vocals are first class as always, with his singing perfectly matching the music.
I was lucky enough too see these guys in Glasgow last year as part of the 25th anniversary tour for The Ultra-Violence at what was one of the best metal gigs I've ever been to.  I really hope they come back to the UK to tour this album, because I want to hear these tracks live – the moshpit will be insane.
If you've heard either of the last couple of Death Angel albums you'll have an idea of what to expect.  But with The Dream Calls For Blood the band have taken things to the next level.  This album is relentless in it's speed and heaviness, and afterwards you'll be left feeling stunned at the sonic assault you've just experienced.
An essential purchase for fans of thrash metal.
Score: 10 out of 10
[box_dark]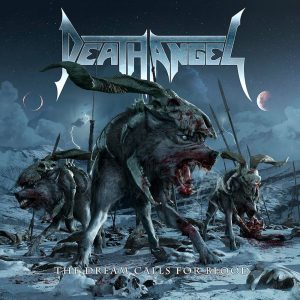 ALBUM INFO
Tracklist
01.  Left For Dead
02.  Son Of The Morning
03.  Fallen
04.  The Dream Calls For Blood
05.  Succubus
06.  Execution – Don't Save Me
07.  Caster Of Shame
08.  Detonate
09.  Empty
10.  Territorial Instinct – Bloodlust
Release Date
14th October 2013
Record Label
Nuclear Blast
Website
www.deathangel.us
[/box_dark]
How useful was this post?
Click on a thumb to rate it!
Average rating / 5. Vote count: