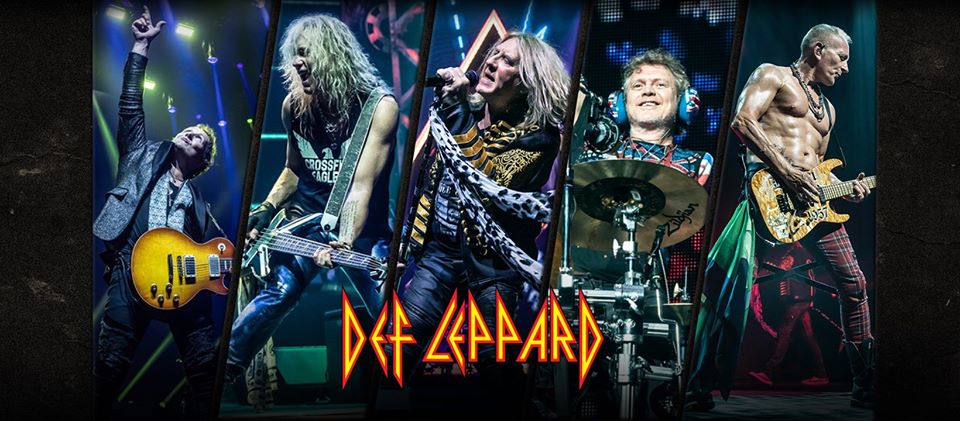 Def Leppard – Hits Vegas, Live at Planet Hollywood – CD +DVD Review
12th October 2020
Back in July of 2020 Def Leppard gave us Hysteria at the O2 in London. Now, the band Hits Vegas for a residency at Planet Hollywood that lasted 12 nights.
As you would expect with a Las Vegas show, it's massive, over the top and pretty much non stop (apart from the brief interlude to set up the acoustic portion of the show).

This is a 162 minute visual and sonic extravaganza spanning the Leppards 40 years of studio recordings. 
There's a nice 10 minute behind the scenes of the Vegas show which shows the building of the stage as well as the choreography and lighting cues. A lovely insight.
There's 3 audio options (PCM Stereo, 5:1 surround and DTS Dolby Digital), so no matter what setup you have you'll benefit from the optimal range. DTS Digital is immense but the stereo mix is the way forward. 
The acoustic set features Let Me Be The One, We Belong, Have You Ever Needed Someone So Bad and Two Steps Behind.

It's a really nice intimate moment between the band and the audience as the main show looks so far removed from the audience (compared to the O2 show) that it does look a little flat as it's missing that interaction.
Fortunately you don't get that sense with the enclosed CDs. Although they mirror the live show I suggest you listen to these first and then watch the show. (I didn't and wish I had.)
The digipak is nice and glossy and the booklet has some lovely live shots from the gig.
Overall it's a really nice companion piece to the recent London show release but also a great standalone piece of Def Leppard history.  You're not going to get a better live history collection than Hits Vegas.
Score 7/10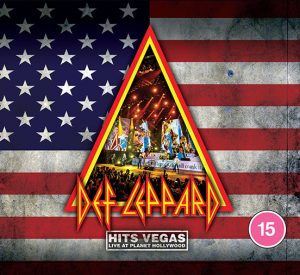 Track List
1 DIE HARD THE HUNTER
2 ANIMAL
3 EXCITABLE
4 FOOLIN'
5 TOO LATE FOR LOVE
6 BILLY'S GOT A GUN
7 SLANG
8 PROMISES
9 PAPER SUN
10 LET IT GO
11 MIRROR, MIRROR (LOOK INTO MY EYES)
12 BRINGIN' ON THE HEARTBREAK
13 SWITCH 625
14 LET ME BE THE ONE
15 WE BELONG
16 HAVE YOU EVER NEEDED SOMEONE SO BAD
17 TWO STEPS BEHIND
18 NOW
19 ROCKET
20 LET'S GET ROCKED
21 HYSTERIA
22 LOVE BITES
23 ARMAGEDDON IT
24 POUR SOME SUGAR ON ME
25 LET'S GO
26 ACTION
27 ROCK OF AGES
28 PHOTOGRAPH
Label – Eagle Rock
Release – 16th October 2020
For all things Def Leppard, click HERE and to purchase the album, click HERE