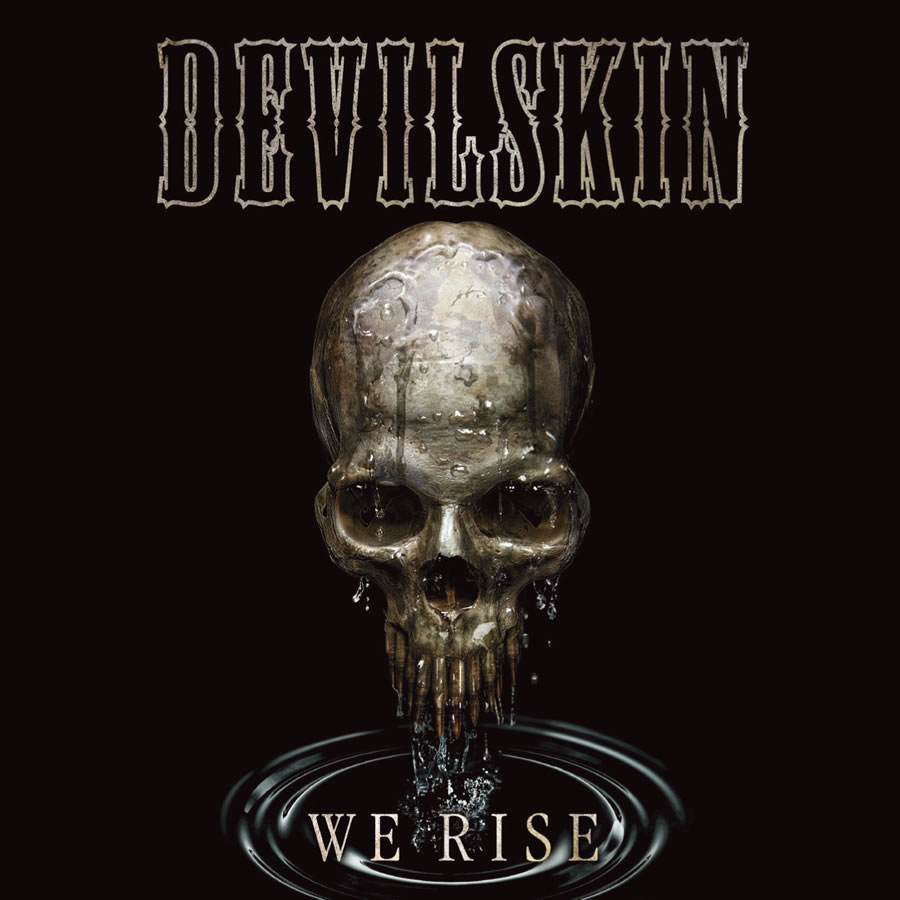 DEVILSKIN – WE RISE – CD REVIEW
7th October 2015
Devilskin are set to be your new favorite band.
A phenomenon from New Zealand. Devilskin, formed back in 2010, unleash their debut album We Rise on the rest of the world 6th November.
It debuted at #1 in the native homeland when it was released there &  has just become the first album since 2010 by a domestic rock band to achieve Platinum status.
When you hear this record it wont surprise you as to why.
The band themselves have supported Motley Crue, Slash & Alice Cooper. In fact Slash recently called them 'An Awesome band'
The album kicks in with Elvis Presley Circle Pit & is not what you expect with that title but it has a crushing riff & hook that you can't help but nod your head to. This would be a good opener live as I can see the crow all pogoing to it.
Track 2 is the single Little Pills I could embellish but I'll let the track speak for itself.
https://www.youtube.com/watch?v=22rzW5eZFUM
The album features a perfect blend of technical song writing & musicianship.
Fade contains one of the finest understated guitar solos that has been a pleasure on my ears
https://www.youtube.com/watch?v=0qaXJor8pj4
Start A Revolution is a call to arms with the refrain of "I'll Start A Revolution, When I Get Up In The Morning"
https://www.youtube.com/watch?v=2yQgbYL4bIE
Track 5 Never See The Light has a tinge of White Zombie to it (which is no bad thing)
https://www.youtube.com/watch?v=zZs4NZ5BnJg
The vocals are a superb mix of clean, soulful & grunts from the incredibly seductive throat of Jennie Skulander to say this girl has an amazing pair of lungs (without sounding rude) is an understatement. From whisper quiet to soaring emotions which is demonstrated on the song Vessel.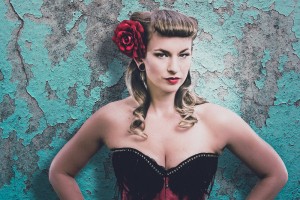 To be perfectly honest I personally haven't been this blown away by a debut album since Godsmack's debut back in 1998.
There really isn't a duff track on this album, they all stand alone & they could all be released as single cuts in their own right.
The songs themselves deal with relationships and self-awareness, delusions of grandeur, psychological and emotions crutches and empowerment.
It's compulsive listening especially the piano instrumental Covet which is just beautiful.
Devilskin are firmly on my bucket list to see live.
Line Up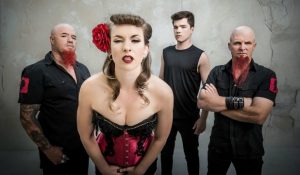 Jennie Skulander on vocals, the red-bearded 'evil twins' Nail and Paul Martin on guitars and Nic Martin on Drums.
For fans of Godsmack, White Zombie, Cher, In This Moment, Re-Vamp, The Defiled & Motley Crue

We Rise track listing
1 Elvis Presley Circle Pit
2 Little Pills
3.Vessel
4.Start A Revolution.
5.Never See The Light
6.Until You Bleed
7.Fade
8.Surrender
9.Burning Tree
10.The Horror
11.Violation
12.Covet
13.Cherophobia (The Failure In Me)