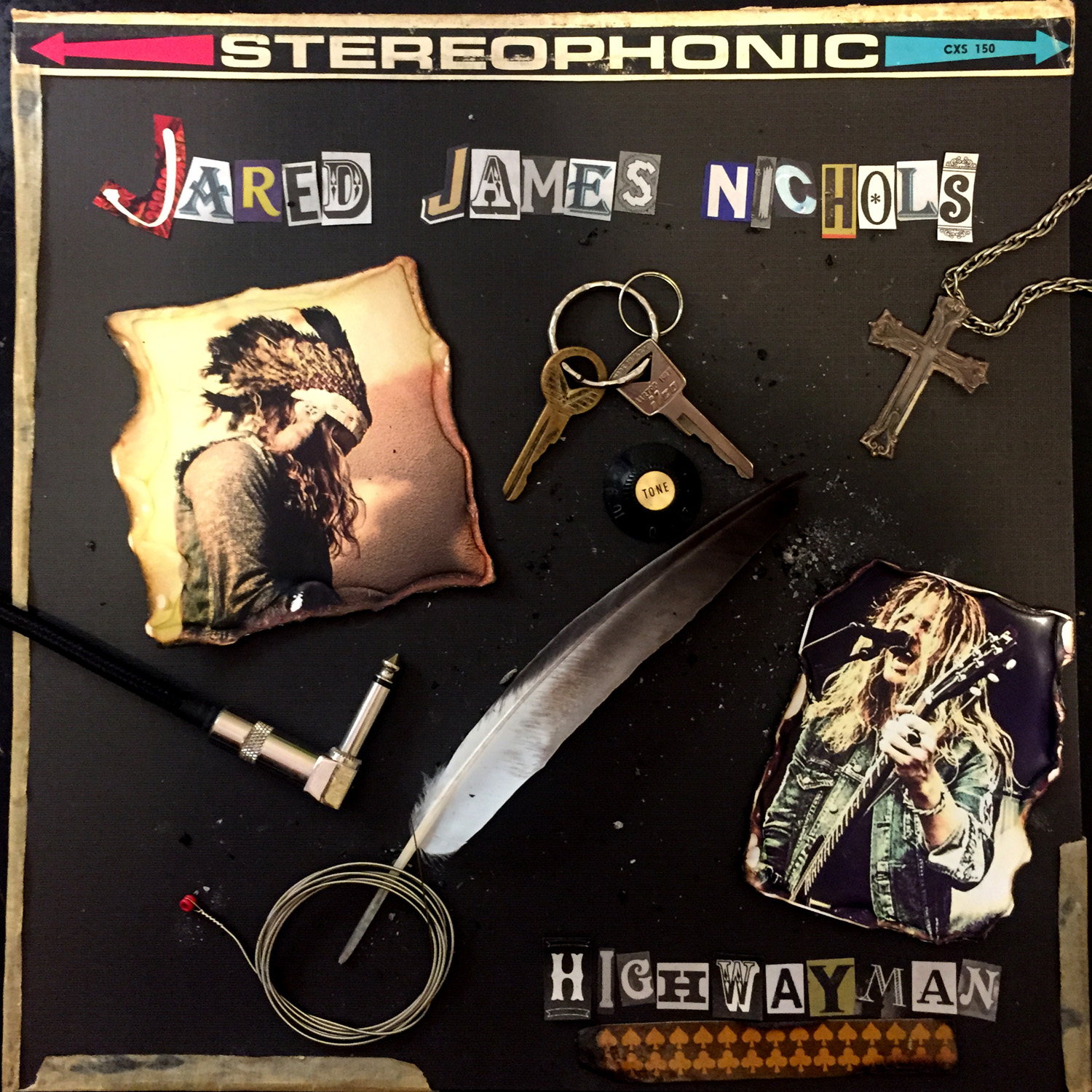 JARED JAMES NICHOLS – HIGHWAYMAN EP – CD REVIEW
6th October 2015
We at AATR Towers had no idea what to expect from Glenn Hughes' current support act.
'Kin hell where we blown away.
A 5 track e.p that's inspired by a recent 70 date tour & bookends the release of his CD Old Glory & The Wild Revival.
Jared wanted to release a few cover versions & has come up trumps with this release which is due out 16th October through Listenable Records.
The proceedings kick off with a stonking version of We're An American Band originally by Grand Funk Railroad. It stays fairly true to the original but with an updated sound & of course Jareds own guitar style.
Old Glory follows & is a great Southern country tinged rock n roll track.
30 Days In The Hole (originally by Humble Pie) has never sounded so good. I thought it was going to be hard to top Mr.Bigs from their self titled album version but this run rings around it.
Fallin' Down is a full on rocker that showcases the slightly heavier side of Jared.
The closer of this fine recording is a slow-paced track called Gone. It shows what Jared is very capable of as not only as a guitar player but as a songwriter aswell..
The backing band he has is just stupendous.
Erik Sandin (Bass)
Dennis Holm (drums)
& guest musicians
Jessica Childress (Allen Stone Band) backing vocals on We're An American Band & 30 Days in the Hole
&
Ben Tileston (Joe Perry's solo band) on additional drums & percussion.
You then have the production done by the one & only Anthony Joseph Perry (the son of Aerosmith's Joe Perry) which is massive sounding & as slick as hair held down with Dapper Dan.
I cannot recommend this highly enough & the fact he's currently supporting Glenn Hughes on his current tour is amazing & from the sound of this E.P is worth the admission price alone.
Check out the tour dates & if they're in a town near you, just book it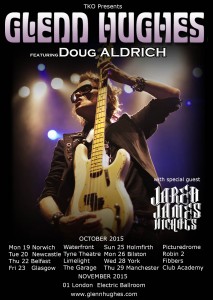 & if you can't make any of those, Jared will also play 2 of his own shows
*** Jared James Nichols Shows ***
co-billed with The Dave Hansen Band
WAKEFIELD, THE SNOOTY FOX
Friday 30th October 2015
1 Brunswick St, Wakefield WF1 4PW
www.snootyfoxlive.com
LEEDS, DUCK & DRAKE
Saturday 31st October 2015
43 Kirkgate, Leeds LS2 7DR
www.duckndrake.co.uk
& this is a taster of what you could witness https://www.youtube.com/watch?v=CwEahMo99To

How useful was this post?
Click on a thumb to rate it!
Average rating / 5. Vote count: