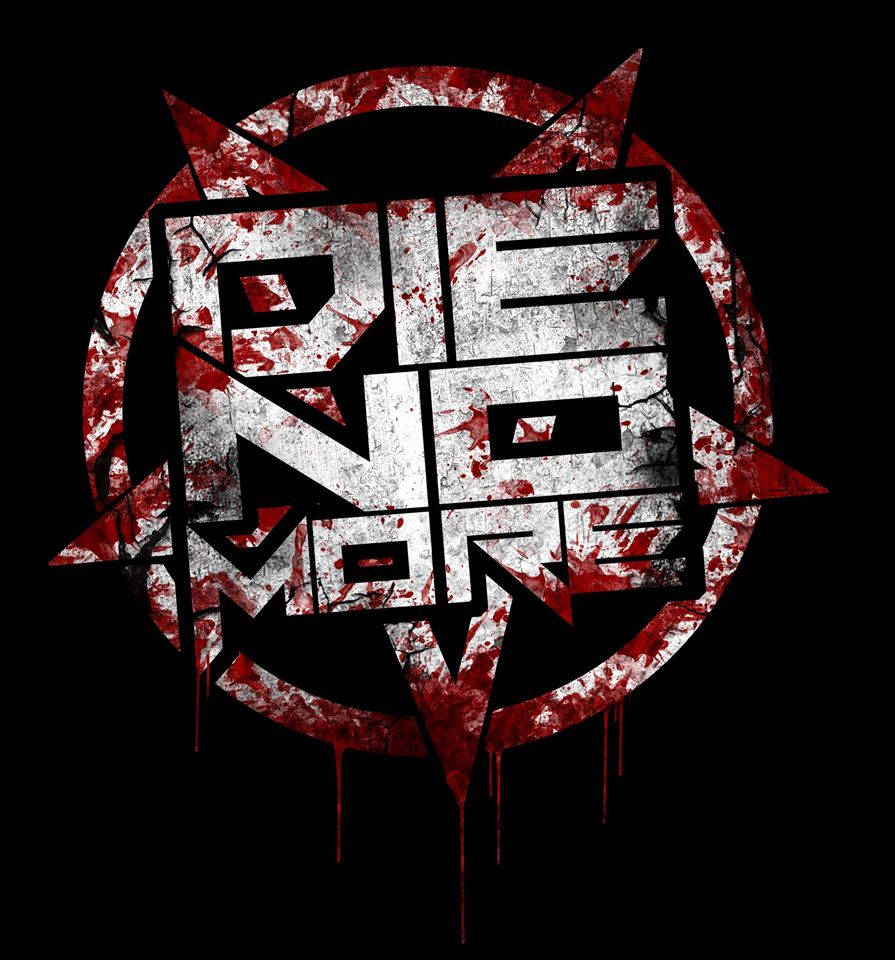 Die No More – Interview
5th July 2016
 Die No More  very graciously took the time out of their busy schedule recently to sit & have a quick chat with us at AATR Towers.
You guys have recently been main support for Municipal Waste, how did you guys find that?
Ah that was one crazy show! Their fans are insane and were very kind in their appreciation for us considering they were clearly eagerly awaiting the main act. But it was cool because we got to hang out with the guys and have a few beers back stage and they were very down to earth and approachable.
You've just played Wildfire Festival recently, tell us about that…
What can we say about wildfire… very well organised by Dave Ritchie and a very hard-working team. He really does his home work and picks the right bands which make up one hell of a weekend. It was an honour to play last on the main stage on the Friday night and we've had some really positive feedback since then. We would recommend Wildfire to all rock and metal fans, great family atmosphere and great music in a stunning location up in Scotland.
Who did you enjoy seeing at that event?
For us it would have to be Massive Wagons, they never disappoint and always deliver and we've always looked up to those guys and it's great to have become good friends with them over the last few years. Other notable mentions must go to One Last Run, The King Lot, Vice and Triverse Massacre who all totally blew us away with their performances.
You took part in Metal 2 The Masses final in Carlisle, what's it like taking part in a competition such as this?
It was an honour to be part of M2TM this year and to get to the final made it just that bit more special. Simon Hall who is the main man at Bloodstock Festival really does his homework and goes to every final personally to see all the bands and makes the decisions on his own which we think deserves our up most respect because that takes some doing and a lot of time and effort and for that we salute him. The final itself was amazing and to have a packed out Club Rock in Carlisle really meant a lot to us as it showed that Cumbria as a music scene comes together to really support its bands. We must give a big shutout to our Cumbrian brothers for winning and securing that slot on the New Blood stage at this year's festival, they totally deserve and we are so happy for them.
What are your views on support bands that don't stick around at events to watch the other bands (who have watched all of the previous bands set)?
We've had this before and once quite recently, it is annoying and it does show a lack of respect and professionalism but it's part of the business and it happens. It's all about your attitude and how you approach it, if you are unprofessional and don't pay much attention to those around you and thank those that have helped you then eventually there will be nobody to thank because promoters don't want to book bands who are difficult to work with and as such those bands will only get booked the once and then struggle to get gigs in general. A lot of this business is about reputation not just musically but as people.
Can you give me a breakdown of your album Elected Evil and tell me a bit about the meaning behind each of the songs?
We could write an essay on this haha but in a nut shell the album is about how we feel the world is being run and our interpretation of what's going on and questioning how and why it's happening. The internet has brought enlightenment to most people and it's getting harder and harder for governments to hide some of the things they get up to behind closed doors. Public pressure in general is increasing and large corporate organisations and governments alike being held much more accountable for their actions and also more and more people are starting to ignore the mainstream news and see that there are other sources that are reporting what's really going on in the world and not just what "they" want us to see/here.
Does anyone band member write the lyrics or do you all have lyrical input?
Marc does the lyrics, occasionally he will ask the rest of the opinions on things but for the most part we just leave him to it and he does a great job of summing up what the songs are about.
What has been the biggest challenge for you as a band so far?
Survival! We've seen so many of our friends in other bands call it quits over the past few years because of usually financial reasons but sometimes other things like a falling out or management issues and we feel incredibly lucky to still be here after 3 years of doing what we love. We've not been getting ahead of ourselves, we take our time and we put things out when we are ready and not when other people think we should. At the end of the day being in a band has to be fun because you are doing it for the love of it and sure as hell not for the money! So when you are doing something like this which takes up so much time including missing out of family and friends occasions quite often, it really is a big commitment and it has to be fun because if it isn't then you lose the motivation for all the travelling and all the other stuff that goes along with being in a band. Another thing that makes it all easier for us is the fact that we all get along and hang out with each other outside of the band so when we are touring in a van together it's such a laugh and that really helps when you go through some tough times and things aren't quite going your way.
What are your future plans for the band?
We're currently working on new music, we're not sure what shape or form it will take yet but we hope to have something new out later in the year. Also… for the last few months we've been working on a new media project behind the scenes which we are so excited about and will be announcing details of in the next month or so, it's something very different but something we feel will really connect the band to our fans and our peers.
Stay tuned, keep an eye out because new music and a new way for us to connect with our fans is on its way