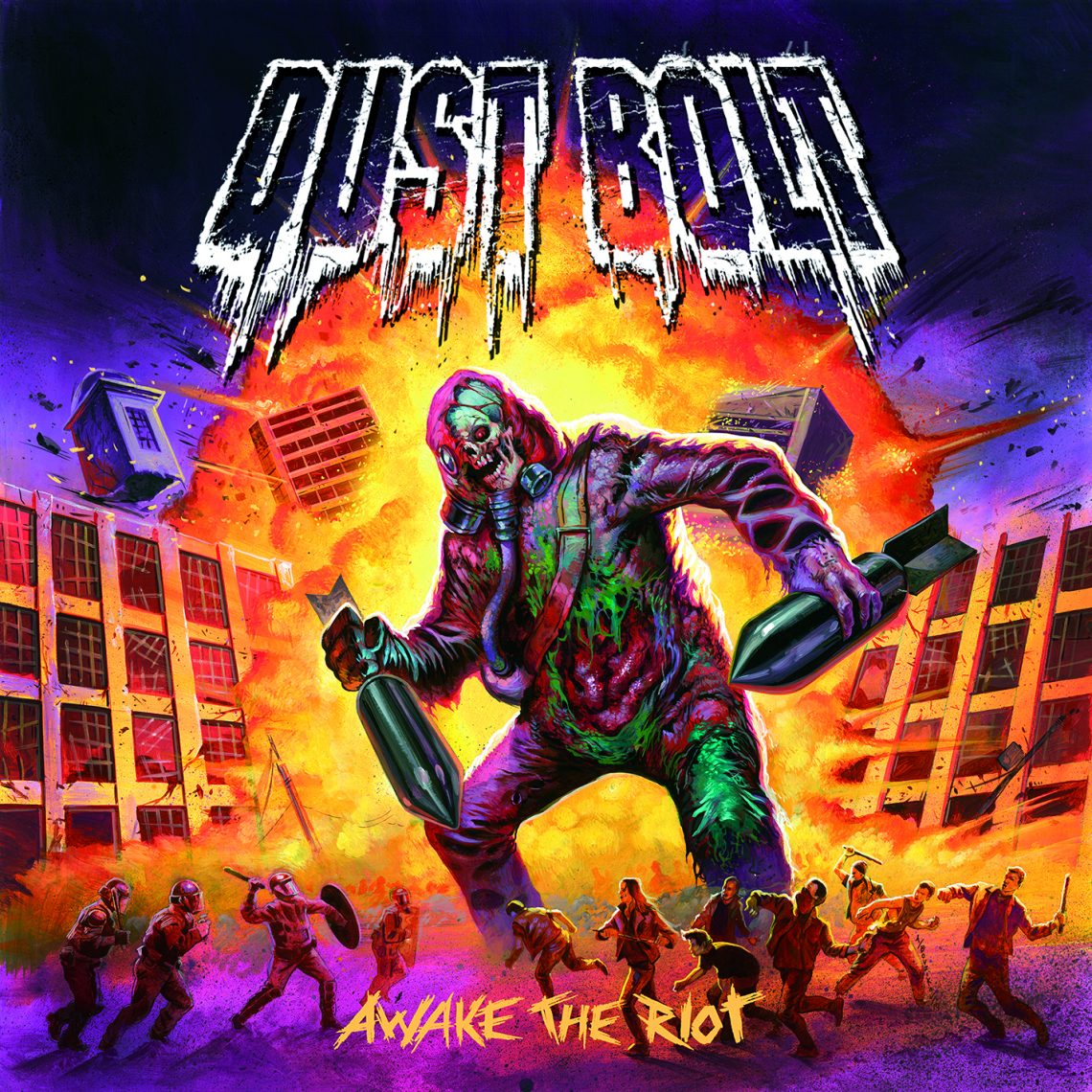 Dust Bolt – Awake The Riot
11th May 2014
I'm a huge fan of old school thrash and, although a lot of the bands and albums I listen to are from the 80's and early 90's, it's great to see a healthy number of new bands keeping the thrash scene alive.
German thrashers Dust Bolt are one such band.  These guys have been together since 2006 and received great reviews for their first album, Violent Demolition, in 2012.
From the start of the first track, 'Living Hell', you know Awake The Riot is going to be as good an album as the last one – it's fast and heavy as hell, and has some amazing riffs!  This is aggressive hard hitting stuff with some incredible guitar and drum work, and raw vocals that compliment the music perfectly.
There are elements of Testament, Sepultura, Kreator, and Slayer (especially in 'You Lost Sight'), and crossover thrash here – but these guys have created their own unique sound that captures the feel of classic old school thrash, while adding a modern and refreshing vibe to it all.
To be honest, it's impossible to choose a favourite track – quite simply because it's all so damn good.  This is an album that I am going to be playing on repeat play and I am going to be following what Dust Bolt do in future with real interest.
If you are a fan of thrash metal, you have to check out Awake The Riot.  Awesome stuff !
Score: 8.5 out of 10
ALBUM INFO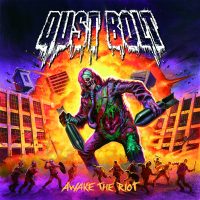 Tracklist
01.  Living Hell
02.  Soul Erazor
03.  Beneath The Earth
04.  You Lost Sight
05.  Agent Thrash
06.  Living A Lie
07.  Awake The Riot – The Final War
08.  Eternal Waste
09.  Drowned In Blind Faith
10.  Worlds Built To Deceive
11.  The Monotonous – Distant Scream
12.  Future Shock (Evil Dead cover)
Release Date
June 2nd, 2014
Record Label
Napalm Records
Links
http://shop.napalmrecords.com/dustbolt
https://www.facebook.com/dustbolt