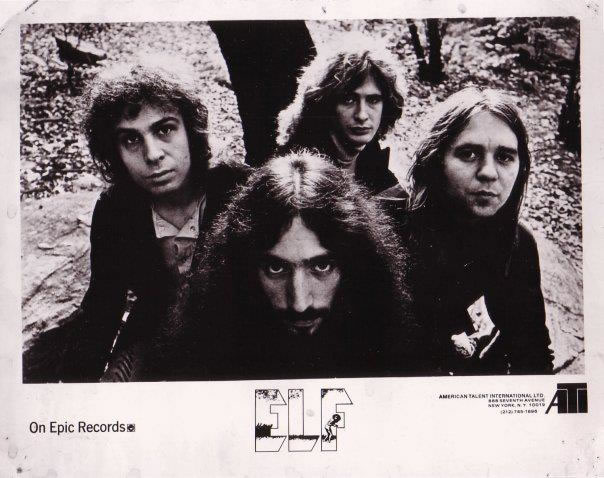 Elf – Purple Records Reissues
29th October 2016
Ronnie James Dio sadly passed away May 16, 2010 but his legacy lives on. November 28th 2016, Purple Records re-issue  Carolina Country Ball & Trying To Burn The Sun by Elf. The band that Dio formed before being asked to join Ritchie Blackmores Rainbow.
Carolina County Ball is a great album & Dios voice is impeccable. The music itself is far removed from Rainbow. Still carrying a rock edge but not the raw power of such classics as Rainbow Rising or even Holy Diver.  Carolina County Ball is still an important part of Dio history. It's incredibly blues driven, mixed with a Rolling Stones type flavor & heavily piano based. However, the voice is completely recognizable.

The jewel is
Trying To Burn The Sun.
A mix of blues rock a touch of
Rainbow
. Not surprising really due to 4 of the 5 members of
Trying To Burn The Sun
becoming the iconic Line-up for
Rainbow Rising.

Both albums were produced by (at the time)
Deep Purple
s bass player Roger Glover, who also went on to play with
Rainbow.
It's great that these Elf albums are seeing the light of day again. Carolina County Ball & Trying To Burn The Sun still sound amazing & relevant. They really have stood the test of time despite being recorded 4 decades ago.
Completely remastered & featuring new liner notes by the formidable Malcolm Dome, based on new interviews conducted with Roger Glover, long with Elf/Rainbow members Mickey Lee Soule & Mark Nauseef.
These really are an essential purchase for Dio & Rainbow fans along with those who are partial to classic rock at it's finest.
Truly 'Good Time Music'
Both albums score 8.5/10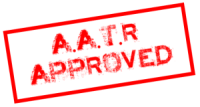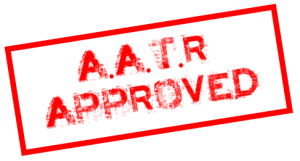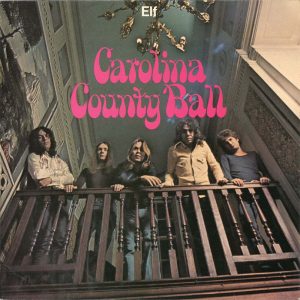 Carolina Country Ball Track List
1. CAROLINA COUNTY BALL
2. L.A. 59
3. AIN'T IT ALL AMUSING
4. HAPPY
5. ANNIE NEW ORLEANS
6. ROCKING CHAIR ROCK 'N' ROLL BLUES
7. RAINBOW
8. DO THE SAME THING
9. BLANCHE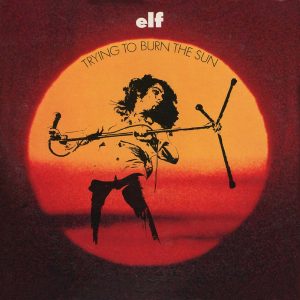 Trying To Burn The Sun Track List
1. BLACK SWAMPY WATER
2. PRENTICE WOOD
3. WHEN SHE SMILES
4. GOOD TIME MUSIC
5. LIBERTY ROAD
6. SHOTGUN BOOGIE
7. WONDERWORLD
8. STREETWALKER
Release Date
28th November 2016
Label
Purple Records
Check out ELF here & all 3 Elf albums are available to order HERE