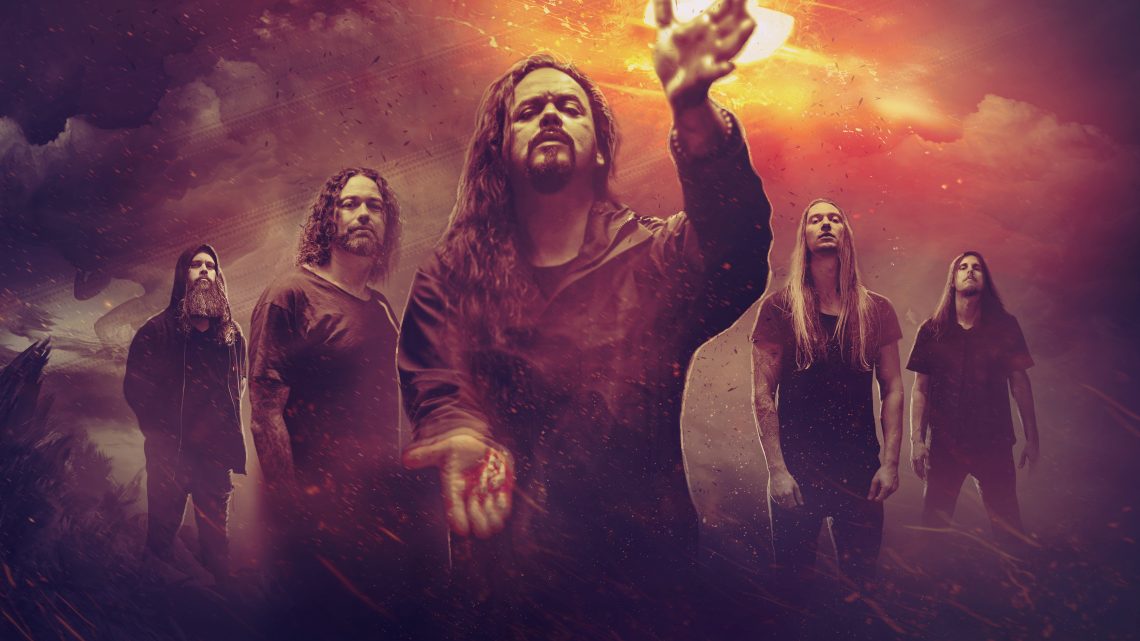 EVERGREY release their new album 'Escape Of The Phoenix' on 26th February, out on AFM Records.
8th January 2021
0
By
John Deaux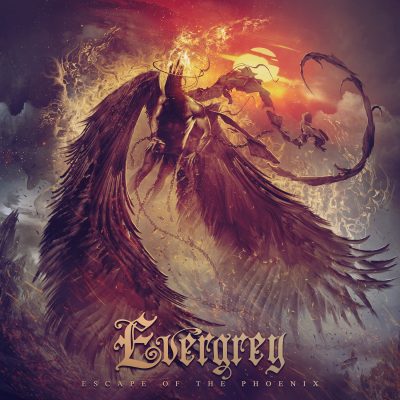 EVERGREY release their new album 'Escape Of The Phoenix' on 26th February, out on AFM Records.
Gearing up for the release of their highly anticipated 12th album, Swedish progressive metal band EVERGREY is at a point in their career that many of their peers can only dream about. Since the release of 'Hymns For The Broken' in 2014, EVERGREY has enjoyed increased notoriety and success with 'The Storm Within' (2016) and 'The Atlantic' (2019) – ironically, a conceptual trilogy – which is highly unusual for a veteran act, and something frontman / founder Tom S. Englund considers an honour and a privilege. They mean to continue this tradition on February 26th, 2021 with 'Escape Of The Phoenix', another heavy, melancholic and thought-provoking journey as only EVERGREY can create.
 
Written and recorded during the ongoing global Covid-19 pandemic, 'Escape Of The Phoenix' came to life according to plans that had been laid out in 2019. Englund and drummer Jonas Ekdahl began composing the songs in January, creating a foundation for the album before EVERGREY gathered together and arranged the songs as a group. Unlike a typical creative process, which is often interrupted by appointments, travelling and one-off shows, lockdown requirements gave the band much needed time to work unhindered. The result is 11 songs that embody everything EVERGREY fans have to expect, albeit "a more metal version of 'The Atlantic'", with songs that are "more direct", according to Englund and producer Jacob Hansen.
 
'Escape Of The Phoenix' continues to showcase Englund as a powerful lyricist as he once again digs deep into himself, only this time he wasn't restricted by the story developed and told over the previous three albums. With this new freedom he was able to write about whatever came to mind, with subjects ranging from intensely personal, his view of the world, mankind, and personal relationships.
"I write lyrics for myself, to get things out of my system," says Englund. "This has been my therapy, really, for the last 25 years. I'm very certain that if we didn't do this, I would be a much more miserable person. I've got to thank music for everything, especially having the outlet to write lyrics. There's a theory that writing things to yourself is therapeutic, and I think that's very true. The composing of the lyrics is extremely important to me; just as important as writing the music. Even more, sometimes. For me it's like painting a picture with words. I see really clearly what it's about; it's a world for me."
One of several high points on "Escape Of The Phoenix", both lyrically and musically, is "The Beholder" featuring Dream Theater vocalist James LaBrie singing a duet with Englund. As a fan of the band, and crediting LaBrie as playing a key role in his development as a musician, Englund felt the song would benefit from the addition of LaBrie's performance. It was a
sentiment shared by all of Evergrey's members, and the collaboration came together with a simple e-mail.
Englund: "I just wrote to James and told him about the idea for the song, and that it would be great to have him on it. He really liked the song and agreed to do it. I think the song came out perfectly. There's a keyboard break in the song, and everyone in the band said 'We need James LaBrie for this part.' He sounds amazing on the track, and we sound great together."
As for calling the new album 'Escape Of The Phoenix', it wasn't a title dreamed up out of desperation to find something that sounds cool. As with everything Englund does, he had a very clear concept in mind.
 
"When you talk about the resurrection of the phoenix, that started a mindgame for me," Englund reveals. "What if the bird doesn't want to be resurrected? What if it doesn't want to come back? That sort of resembles things in life; sometimes you get tired of standing up and being strong. I guess that was the main idea. It came to me after we'd finished writing the music."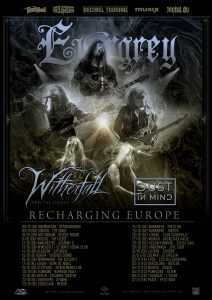 RECHARGING EUROPE tour
EVERGREY + special guests WITHERFALL + Dust In Mind

08.10.2021 (DE) OBERHAUSEN Resonanzwerk
09.10.2021 (GB LONDON 229 venue
10.10.2021 (GB) NOTTINGHAM Rescue Rooms
11.10.2021 (GB) BRISTOL The Fleece
12.10.2021 (GB) MANCHESTER Academy 3
13.10.2021 (GB) NEWCASTLE St Dom's Social Club
14.10.2021 (GB) GLASGOW Cathouse
15.10.2021 (IE) DUBLIN Voodoo Lounge
16.10.2021 (GB) BIRMINGHAM The Asylum 2
17.10.2021 (NL) LEIDEN Gebr. De Nobel
18.10.2021 off / travel
19.10.2021 (DE) STUTTGART Im Wizemann Club
20.10.2021 (DE) HAMBURG Bahnhof Pauli
21.10.2021 (DE) BERLIN Columbia Theater
22.10.2021 (NL) EINDHOVEN Dynamo
23.10.2021 (BE) VOSSELAAR Biebob
24.10.2021 (DE) MANNHEIM 7er Club
25.10.2021 (DE) NÜRNBERG Hirsch
26.10.2021 (DE) LINDAU Club Vaudeville
27.10.2021 (DE) MUNICH Backstage Halle
28.10.2021 off / travel
29.10.2021 (DE) ASCHAFFENBURG Colos-Saal
30.10.2021 (DE) ANDERNACH Live Club
31.10.2021 (CH) LUZERN Schüür
01.11.2021 (FR) COLMAR Le Grillen
02.11.2021 (FR) LYON CCO Villeurbanne
03.11.2021 (ES) BARCELONA Boveda
04.11.2021 (ES) MADRID Shoko
05.11.2021 (ES) PAMPLONA Totem
06.11.2021 (FR) TOULOUSE L'Usine
07.11.2021 (FR) PARIS Petit Bain
https://twitter.com/EVERGREYSWEDEN
https://www.facebook.com/Evergrey/
http://www.evergrey.net/ 

How useful was this post?
Click on a thumb to rate it!
Average rating 0 / 5. Vote count: 0
No votes so far! Be the first to rate this post.
Related