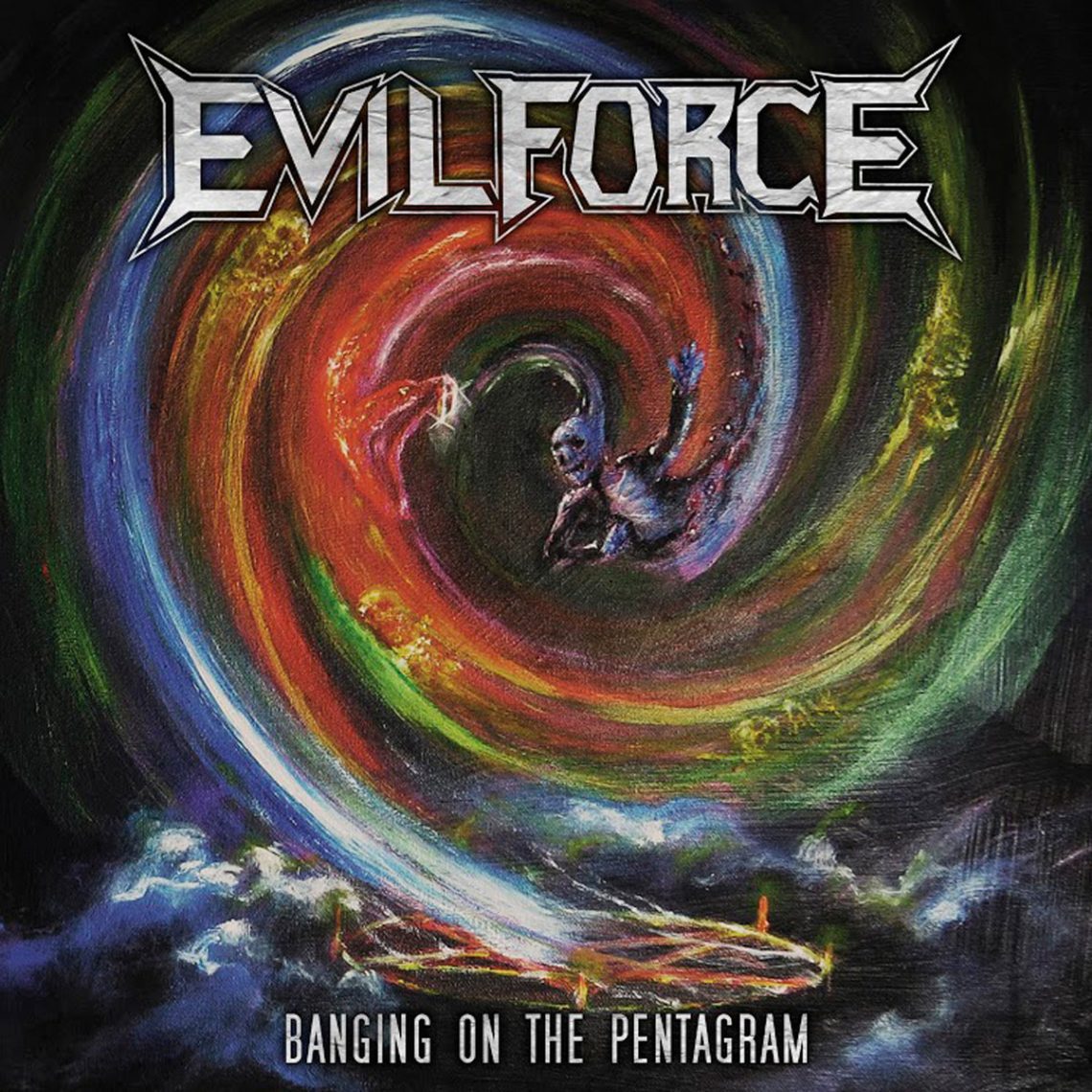 Evil Force – Banging on the Pentagram
8th February 2017
I was asked if I would like to review Evil Force new album "Banging on the Pentagram"….I said why not?

With an album cover like that am expecting thrash metal all the way. Evil Force hail from Paraguay, now when you think of South American metal band everyone just thinks of Sepultura and/or Angra, which is criminal. If you want to check out some South American metal bands then check out Sacrófago, Holocausto, Vulcano, Krisiun, Mutilator, Executer and the list continues.
Now will I add Evil Force to that list as well? Read the review and find out…
Banging on the Pentagram is 43 minutes of thrash metal, pure and simple. Nothing fancy here or different, if you don't like old school 80s thrash/speed metal bands such as Razor, Exciter, Sacrifice and so forth then you might as well stop reading this review and avoid Evil Force. However if you are a thrash aficionado or new to thrash then you'll probably find something to enjoy on this release.
The riffs are thrashy and intense, the guitar leads are all enjoyable and will have you banging your head and pumping your fist. The drums pound along to keep the tempo and the aggression up, it's the vocals that don't seem to fit the music. Instead of the fast ranting you expect of thrash/speed, we get a raspy wail from the vocalist that seems out of place to the music.
To sum up 'Banging on the Pentagram', it's an enjoyable and listenable thrash album, however it doesn't go outside the boundaries of thrash and by the 3rd song you'll feel like you've already heard the whole album. However Evil Force are a band to keep tabs on and this has made me want to investigate the Paraguay metal scene to see if any hidden gems could be discovered.
Track List

01. Banging On The Pentagram
02. Command Of Pain
03. Southern Armageddon
04. Devastation Time
05. Toxic Warfare
06. Nocturnal Witchery
07. Under Oracle's Design
08. Offering To Horus
Label
Witches Brew
Release Date
24th December 2016
Check out Evil Force HERE