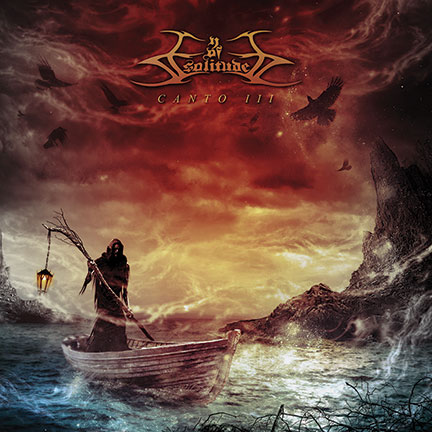 Eye of Solitude reveal details of new album
22nd September 2013
Eye Of Solitude, UK's orchestral Funeral Doom's finest (featuring members of Unfathomable Ruination and Kaotoxin Records label-mates Sidious), which released their
successful and critically-acclaimed second full-length, Sui Caedere, in June 2012 through Kaotoxin have returned with a monolith of heaviness entitled Canto III.
The album, lyrically-based on Dante's Inferno and featuring six tracks for a total duration of over 66 minutes, is by far the most intense and heavy, yet diverse material the band has ever released Adding to their trademark orchestral layers, superb despaired melodies and dark ambient plains of desolation, bursts of rage sometimes ranging from Death Metal blastbeats to Black Metal-ish grim aggression. All of this is topped by the inhuman low growls of EOS mastermind Daniel Neagoe and the contributions of violinist Casper and vocalist Anton, both from Russia's Dominia.
"Canto III is the most mature material we've worked on," comments Neagoe. "Its elements vary from pure agonizing and suffocatingly depressive moments, to a burst of rage and blast beats invoking quite a Black Metal environment. It's a development for sure due to the new line-up and its input on the songs and, with guests from Dominia -Anton on vocals and Casper on violin- we have included even more atmosphere and variety. It is for sure, our peak of creativity and musicianship!"
A video teaser for Canto III can be seen below:
Coming as a limited edition (1,000 hand-numbered copies) double DigiFile CD, the first pressing features no less than six bonus tracks taken from the band's 2011 untitled promo (later digitally released by Kaotoxin as the Awoken by Crows EP) and The Deceit digital EP for a total of nearly 39 minutes of additional material, with stunning artwork by Mortal Torment's own Giannis Nakos of Remedy Art (responsible for the Sui Caedere artwork), Canto III will be released on November 25th in France (Season Of Mist), UK (Code7) and through the label's mailorder for international territories and December 3rd in the BeNeLux (Rock Inc.), NorthAmerica (MVD) and through all major digital retailers. Pre-order opportunities, including exclusive merch packs, will start on October 28th. The US release will mark the first time ever that Sui Caedere, repressed for this occasion, will hit North America retail stores and mail order distros.
Pre-order links:
shop.kaotoxin.com (physical)
listen.kaotoxin.com (digital)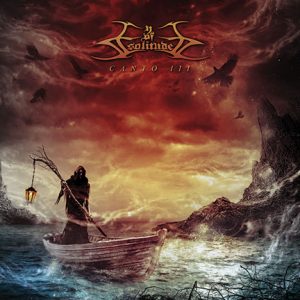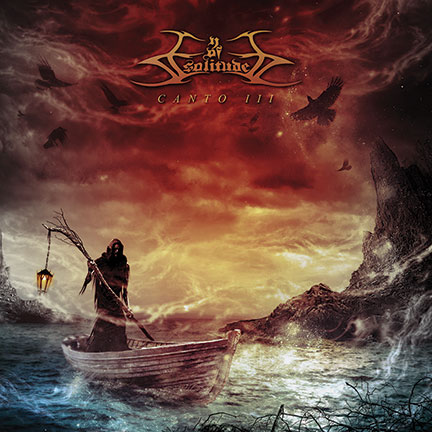 1/ Act I: Between Two Worlds (Occularis Infernum) (14:08)
2/ Act II: Where the Descent Began (10:19)
3/ Act III: He Who Willingly Suffers (13:02)
4/ Act IV: The Pathway Had Been Lost (8:58)
5/ Act V: I Sat In Silence (10:40)
6/ Act VI: In the Desert Vast (8:56)
Bonus CD (limited to 1.000 copies):
1/ The Deceit* (5:30)
2/ Night's Dew (Shape of Despair cover) (6:51)
3/ Painstained** (5:38)
4/ Suffocating Silence (7:04)
5/ Die Alone (7:24)
6/ Death Said Bring a Friend (6:08)
7/ Awoken by Crows***
1-3 taken from The Deceit EP
4-6 taken from Awoken by Crows EP
* featuring Arno Strobl (Carnival In Coal, 6 :33, We All Die (Laughing)) and Déhà (Maladie, Coag, Imber Luminis, Yhdarl, We All Die (Laughing))
** remastered from the band's debut full-length, The Ghost (out of print)
*** bonus CD-ROM music video. Song taken Sui Caedere.
Daniel Neagoe – vocals (Unfathomable Ruination)
Indee Rehal-Sagoo – guitars
Mark Antoniades – guitars (Sidious)
Chris Davies – bass (Sidious)
Pedro Caballero-Clemente – keyboards
Adriano Ferraro – drums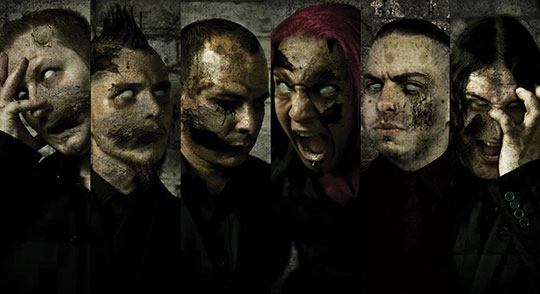 www.facebook.com/eyeofsolitudeband
www.kaotoxin.com
www.facebook.com/kaotoxinrecords
kaotoxinrecords.bandcamp.com
twitter.com/#!/kaotoxinrecords
www.youtube.com/user/kaotoxin