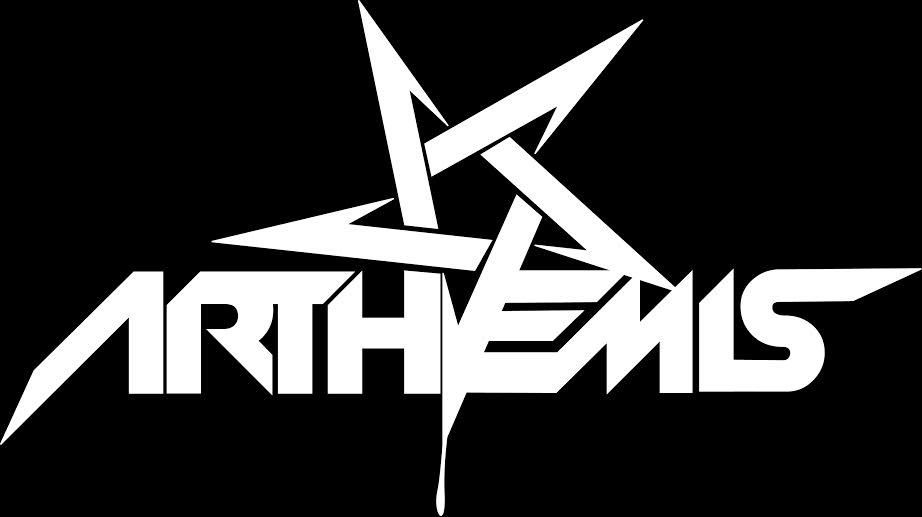 Fabio Dessi of Arthemis
15th September 2017
Based in fair Verona where they lay their scene, a heavy metal band is born which is none other than the fabulous Arthemis! 
We caught up with these guys at Bloodstock last month in Derby, and what a set they brought to the Sophie Stage.
The last time I had seen these guys was way back in 2015 supporting the fabulous Gus G at Manchester Academy.
These mad Italians brought such a stunning performance to Bloodstock last month I just had to grab them at AATR Towers for a chat.
Frontman Fabio Dessi tells us about their Bloodstock experience and what lies ahead for the band…
Hi Fabio it's great to see you again!
Great to see you too my friend it's been a long time!
Last time we saw you in Manchester supporting Gus G, and then we see you guys Bloodstock once again!
Yes last time we played there it was raining and very early, we opened the main stage, and the weather wasn't on our side.
Even so we were still front row and center for you guys last time you were here at Bloodstock!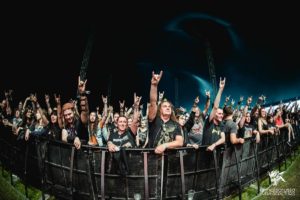 True fans!
Indeed!
Looks like you guys chose a great weekend this weekend the weather has been perfect!
Yes, we were happy to play Bloodstock again, being our 5th time at the festival!
Each year when we go back it just gets more and more incredible, we love playing Bloodstock!
The crew at the festival they treated us like rock royalty they are all really nice and helpful with the band.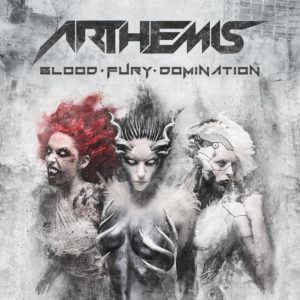 How have the fans responded to your new album 'Blood Fury Domination'?
Everybody seems to have been pretty happy with it, we have had some good feedback so far.
Did you enjoy your set at Bloodstock?
We were given 35 minutes on stage and we mixed it up a bit with some old songs and some new songs, the crowds seemed really happy with us, they were going crazy.
You guys were awesome, I managed to catch your whole set, it was just incredible!
Thank you!
You guys even threw in a 'Whole Lotta Love' by Led Zepp, I wasn't expecting that!
We wanted to throw something different in the mix which we knew the crowds would like, and it went down really well, don't you think?
Yes it went down a treat! It certainly got the crowds bouncing!
From all the albums/EPs you have done which is your favourite song to play?
This is really difficult but i would have to say i really enjoy performing 'Into The Arena'.
What have you got lined up for the band now?
In the new year we would like to bring the band back to the UK.
We are just finishing up the first leg of the tour, then we are going to have some down time so we can all have a rest, then i would like us to release a single, we might organise a few gigs around our home area until we continue with the second leg of the tour.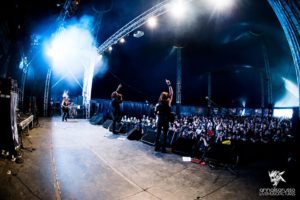 Sounds like you guys have everything pretty planned out!
Good ha-ha! We just want to get back here we love playing in the UK!
Thank you so much for your time; it's been a pleasure as always!
Thank you!
How useful was this post?
Click on a thumb to rate it!
Average rating / 5. Vote count: