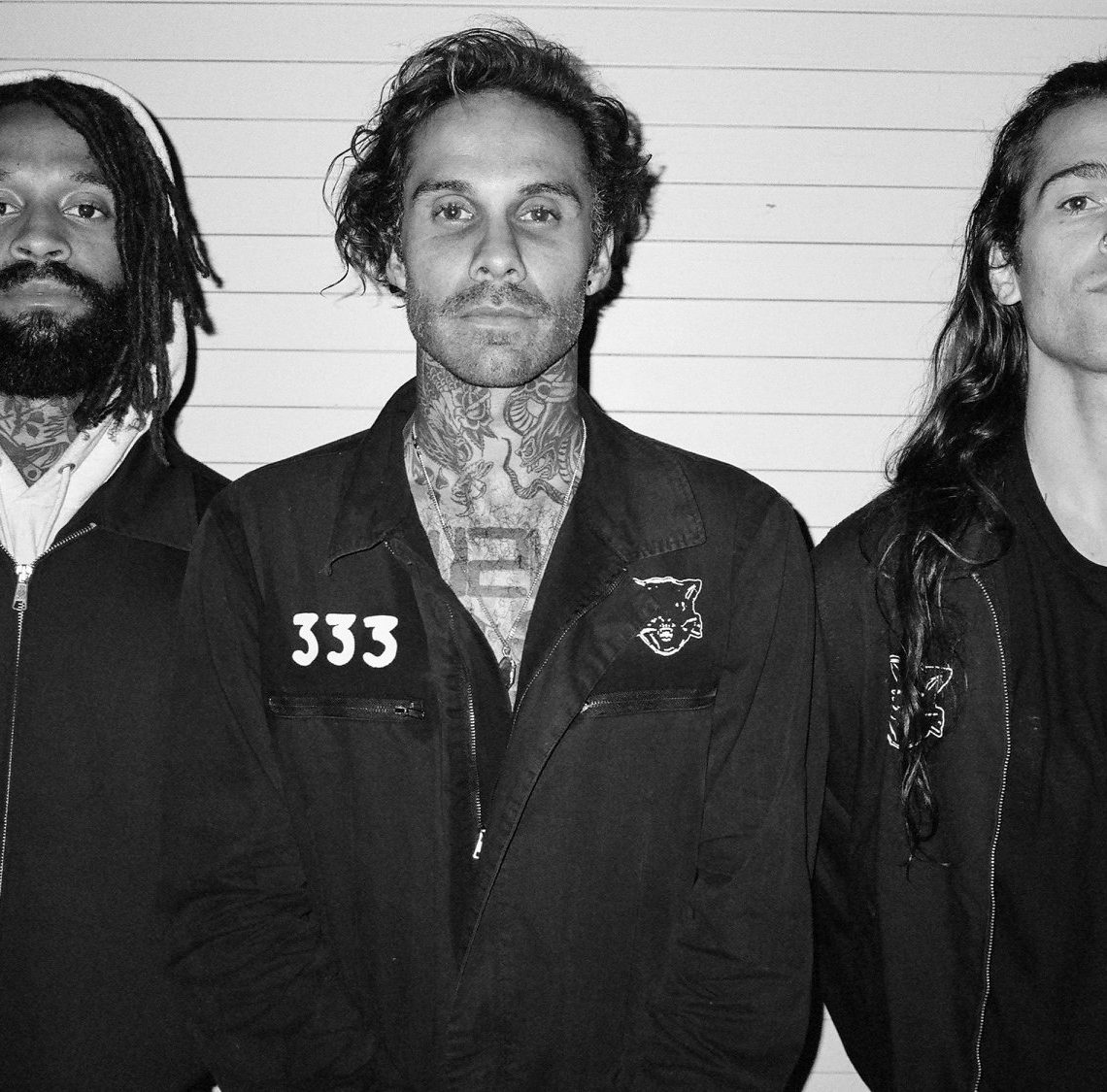 FEVER 333 announce new UK demonstrations
29th March 2019
FEVER 333 have announced two additional UK demonstration dates around their set at this summer's Download Festival in June.  The firebrand three-piece will now play shows at;
Mon 17th June – GLASGOW Cathouse
Tue 18th June – LONDON Electric Ballroom
Tickets go on sale at 10am Monday 1st April over at https://www.livenation.co.uk/artist/fever-333-tickets.
Frontman Jason Aalon Butler tells us "The few experiences we have had in the UK have been nothing short of incredible. The people. Their power.  We cannot wait to return after the release of our full length and feel that power of the people once again."
The Grammy nominated band's debut album, 'STRENGTH IN NUMB333RS' was released earlier this year via Roadrunner/333 Wreckords Crew and is available for streaming or purchase over at https://FEVER333.lnk.to/strengthinnumb333rs.  You can check out the trio's latest video for 'One Of Us' here – https://youtu.be/Ap6Wr-BO6sU.  The video, which was directed by FEVER vocalist Jason Aalon Butler and Djay Brauner, sees the band demonstrating alongside allies on the streets of downtown Los Angeles as they march towards City Hall.  The clip, which sees fans holding personalized protest signs, was filmed just days after FEVER 333 celebrated the release of STRENGTH IN NUMB333RS by marching alongside the United Teachers of Los Angeles in support of their strike.
Comprised of vocalist Jason Aalon Butler [ex-letlive.], drummer Aric Improta [Night Verses], and guitarist Stephen Harrison [ex-The Chariot], FEVER 333 released their politically charged debut EP, MADE AN AMERICA last summer.
Explicitly devoted to a revolutionary cause, delivering aggressive advocacy through a molotov cocktail of punk, hip-hop, and thrash, FEVER 333's activism serves as the banner for the band's focus on 'The 3 C's'.  Jason Aalon Butler elaborates: "333. The 3 Cs. The foundation upon which this project stands.  A representation of COMMUNITY, CHARITY and CHANGE. Our efforts as allies to the movement have been informed by this idea.  There is a purpose in these numbers. We, the people, possess a power like none other when united. A sense of strength that cannot be matched when working together.  Take back your power and know there is STRENGTH IN NUMB333RS."
For more information on FEVER 333, c point your mouse at: