DEVIN TOWNSEND – 'EMPATH' out now; video for 'Spirits Will Collide' launched
29th March 2019
Canadian heavy music artist Devin Townsend releases his new album 'EMPATH' today, and to coincide with that, the epic video for 'Spirits Will Collide' has been launched.
Devin comments: "Here is the video for my Enya influenced, 'commercial' song. I love this type of mid-tempo, big, romantic heavy music. I would love to do a full album in this style somewhere down the line, and it's the only one of its kind on the Empath record.
'Spirits Will Collide' as a song is pretty standard fare for me if you've followed what I've done over the past few years. It's ultimately an 'anti-suicide' statement and it's meant to be melodic and straightforward. A video with CGI Gorillas playing bass and Elephants playing drums in front of a billion people is so ridiculously dumb that I'm surprised it makes me feel as happy as it does, but the theme of the song is essentially about trying to convince kids or teens to 'hang on' when they feel depression or suicidal thoughts. The story of the video is that a kid that has a fantasy about playing at a massive concert with thousands of people as a choir, animals etc…just the biggest concert he can imagine, and the strength of the sound and the intention of a bunch of people singing together is such that the sound blows away the darkness.
It's admittedly a bit ridiculous, but I guess in a way I feel that beauty is much harder to be expressed quietly in this day and age, so the video is about saying it louder than ANYTHING. Without a multi-million dollar budget, it was hard to do. However, Kudos to iCode Team and the hundreds of extras for really pulling this out on a shoestring budget, I think it gets the point across.
The only thing I would say that if I was a kid imagining playing the universes biggest concert, I would have added a full head of hair in there for good measure =)"
'EMPATH' is available on Limited 2 CD Digipak in O-Card (including an entire disc of bonus material), Standard CD Jewelcase, Gatefold 180G 2LP Vinyl + CD + LP-booklet & as digital album. Order now here: https://devin-townsend.lnk.to/Empath
Watch the video for the previously released track 'Genesis', which has reached nearly half a million plays in just over 2 weeks, here: https://youtu.be/1n7uvokARQ4
Watch the video for 'Evermore' here: https://youtu.be/-zIxPUPWVq8
The 'EMPATH Europe – Volume 1' tour begins in November & the full list of dates can be found below. Label-mates HAKEN will join Devin as special guest.
15th November – Salle Pleyel, Paris, France
16th November – Trix, Antwerp, Belgium
17th November – 013, Tilburg, Netherlands
18th November – Grunspan, Hamburg, Germany
20th November – Logomo, Turku, Finland*
21st November – Cirkus, Helsinki, Finland*
23rd November – Münchenbryggeriet, Stockholm, Sweden
24th November – Sentrum Scene, Oslo, Norway
25th November – Amager Bio, Copenhagen, Denmark
27th November – Astra, Berlin, Germany
28th November – Roxy, Prague, Czech Republic
29th November – A2, Wroclaw, Poland
30th November – Barba Negra, Budapest, Hungary
2nd December – Simm City, Vienna, Austria
3rd December – X Tra, Zurich, Switzerland
5th December – Great Hall, Cardiff, UK
6th December – Academy, Dublin, Ireland
7th December – Limelight, Belfast, UK
9th December – SWG3 Galvanisers, Glasgow, UK
10th December – Albert Hall, Manchester, UK
12th December – Roundhouse, London, UK
13th December – Rock City, Nottingham, UK
*No Haken
Tickets available here: https://www.hevydevy.com/tourdates/
In the lead up to the album's release, Devin is walking fans through how Empath came together with a series of documentary episodes recorded as phone conversations during the course of the albums recording. Watch the first episode of that series here: https://youtu.be/y4sJ8odko2Y
Over the past few years, the success that Devin has slowly worked for has fortunately come with the power to control his own creative destiny. The recent successes with the DVD from a sold-out Royal Albert hall, or his 2012 'Retinal Circus', or last year's 'Ocean Machine' live DVD with the Orchestra and Choir of State Opera Plovdiv has put him in a position where with the new album 'EMPATH', he will once and for all define himself as a musical force outside of any particular genre classification.
On this album Devin has decided to see what would happen if all the styles that make up his current interests were finally represented in one place. To finally shake the fear of expectation, and just do what it is he was meant to do creatively, EMPATH, true to the name, is about allowing the audience a feeling for a variety of musical emotions. The musical dynamics represented on this single album are broad, challenging, and immense. To approach this sort of work with a long history of what makes heavy music 'heavy', allows this to be done with a type of power rarely heard.
Joining Devin on this album is Frank Zappa alumni Mike Keneally as music director, as well as Morgan Ågren (Mats And Morgan, Frank Zappa, Fredrik Thordendal), Anup Sastry (Monuments, Periphery), Samus Paulicelli (Decrepit Birth, Abigail Williams), Nathan Navarro, Elliot Desagnes, Steve Vai, Chad Kroeger, Anneke Van Giersbergen, Ché Aimee Dorval, Ryan Dhale and the Elektra Women's Choir.
A bold statement with massive production values and dynamic, uncompromised musicality. This is a statement about not only pursuing creative freedom in a conservative scene, but also trying to show that heavy music is truly a valid musical tool.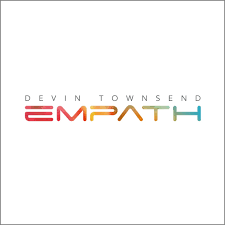 The full track-listing is as follows:
Castaway
Genesis
Spirits Will Collide
Evermore
Sprite
Hear Me
Why?
Borderlands
Requiem
Singularity
Part 1 – Adrift
Part 2 – I Am I
Part 3 – There Be Monsters
Part 4 – Curious Gods
Part 5 – Silicon Scientists
Part 6 – Here Comes The Sun
Last year Devin announced a special 'An Evening With' tour that would see him performing acoustically, as well as taking part in a fan Q&A at each show.
The full list of dates are as follows, many of which are already sold out:
29th March – Savoy Theater, Helsinki, Finland SOLD OUT
30th March – Savoy Theater, Helsinki, Finland SOLD OUT
31st March – Sodra Teatern, Stockholm, Sweden SOLD OUT
1st April – Edderkoppen, Oslo, Norway SOLD OUT
2nd April – Bremen Theater, Copenhagen, Denmark SOLD OUT
4th April – PassionKirchhe, Berlin, Germany SOLD OUT
5th April – Stodola, Warsaw, Poland
6th April – La Fabrica, Prague, Czech Republic SOLD OUT
7th April – Freiheiz, Munich, Germany SOLD OUT
9th April – Kulturkirche, Cologne, Germany SOLD OUT
10th April – Grunspan, Hamburg, Germany SOLD OUT
11th April – Bravo Kerk, Haarlem, Netherlands SOLD OUT
13th April – Reading 3, Tel Aviv, Israel
24th April – Bush Hall, London, UK SOLD OUT
25th April – Bush Hall, London, UK SOLD OUT
26th April – St George's, Bristol, UK SOLD OUT
27th April – City Varieties, Leeds, UK SOLD OUT
29th April – Jam House, Edinburgh, UK SOLD OUT
30th April – Glee Club, Birmingham, UK SOLD OUT
Remaining tickets can be found here: https://bnds.us/hotp9q
DEVIN TOWNSEND online:
http://www.facebook.com/dvntownsend
https://twitter.com/dvntownsend
https://www.instagram.com/dvntownsend/
https://www.youtube.com/user/poopynuggeteer/featured