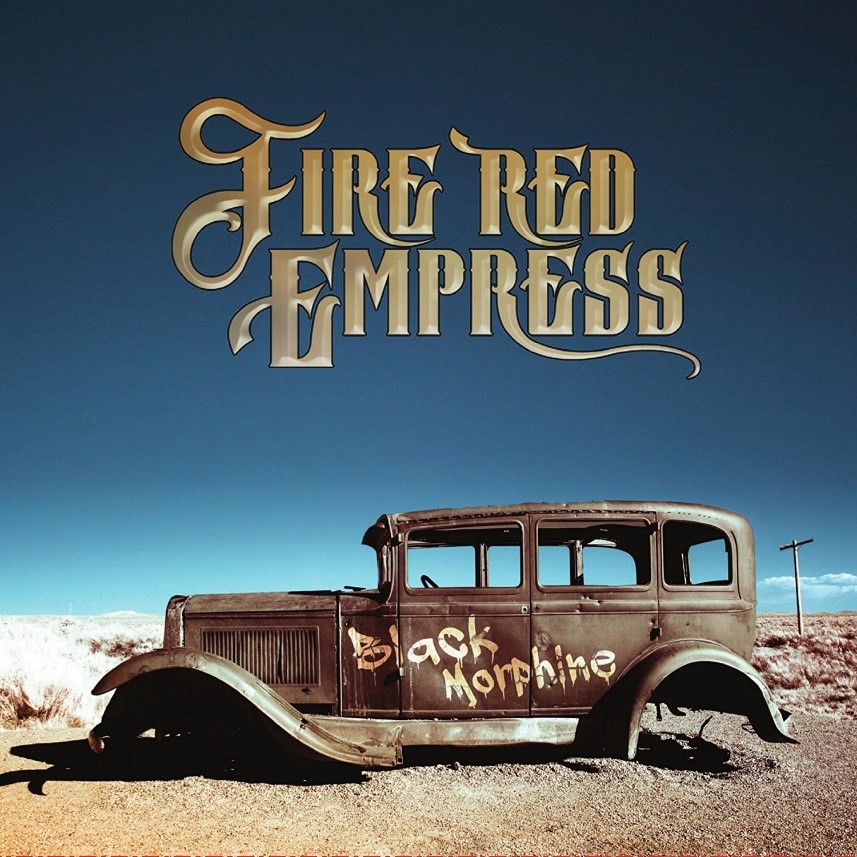 Fire Red Empress – Black Morphine
23rd October 2017
It may have taken them 3 years to produce but Fire Red Empress have finally released their debut album and debut, anything really, after many delays. They've been teasing us over the years with videos and live shows of the type of craft they were likely to produce but it's finally here in the guise of Black Morphine. This is not a slight in any way to the Birmingham based quintet; they've had an intriguing inception to the scene with the loss of their original singer which meant that he production of their debut album and subsequent merch was put on hold. Seeing them at SOS Fest 2016, Fire Red Empress, with their new and still current singer impressed so much they were inundated with questions around how to get hold of their material; well now is that chance and not only is there an album but merch to go along side it. So, without a shadow of a doubt, let's see if they live up to their live performances in the studio.
Hitting us like a freight train from hell, Dead Nature slugs it out with incredible stoner rock riffs that epitomize the sound of Fire Red Empress; the sheer vibration of the speakers as it blasts out makes the floor shake, and it has to be played as loud as possible without pissing off your neighbors, not that my neighbours would mind. The Halestorm meets Theory of a Deadman sound rips out with the venom of Arch Enemy. This venom spitting heaviness continues to brutalize with the huge hit and one of the original teasers of their sound, Giants. The riff come in thick and fast, bubbling like a cauldron of southern rock influences but frothing at the mouth like a rabid dog with its ferocious tempo. Even with its version of a ballad in Under the Barren Light as it comes out of the gates with a soft gentle approach, lulling you into a false sense of security. Album titled track, Black Morphine, is a serious assault of catchy riffs, speed freak tempo and full on, in your face aggression; you may think you would expect it, but you won't, it makes the initial six tracks feel like some sort of chill out relaxation massage in comparison, and let's be fair here, they're not like that in the slightest.
The Little Death pegs back the onslaught that Black Morphine gave you with a slower, darker scream-a-thon horror vibe; the riffs feel like black tar pouring over your soul, they make you feel queasy, and damn, it's meant to. It's strangely hypnotic in its sinister way, pulling you into its darkness, tempting you, seducing you, it's glorious. The vocal quality and range of Jennifer Deihl is impressive throughout, not only her uncanny vocalization that sounds a little like Lzzy Hale but her capacity to produce the angry screams and then switch it up with gentle harmonies and angelic siren calls. The drumming and bass lines are like a percussion onslaught but what makes Fire Red Empress truly pop is their ability to blend accessible rock vibes with sheer ferocity that breaks, nay, smashes down the barriers of conventional stereotypes that limit the scene to the fringes of radio accessible and not be treat as some sort of pariah as if they've "sold out". The powerful aspects of the album that really stand out come in the guise of Dead Nature, Giants, Black Morphine, 11:59 and the haunting, sinister The Little Death which alongside Black Morphine is my personal favourite.
The UK are producing some of the best female fronted acts around presently with Skarlett Riot, Aonia, Dakesis, Bad Pollyanna and now Fire Red Empress in the mix, nobody can say women don't belong, because bands like this, not only prove them wrong, but make them eat their words and feel damned embarrassed by it in the process. Fire Red Empress have certainly lived up to the expectations of anyone who has seen them live with this absolute stunner of an album; if you like female fronted metal, hell, if you like metal in general, this is the perfect addition to your collection. Fire Red Empress should be damned proud of this gem.
9/10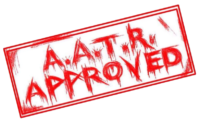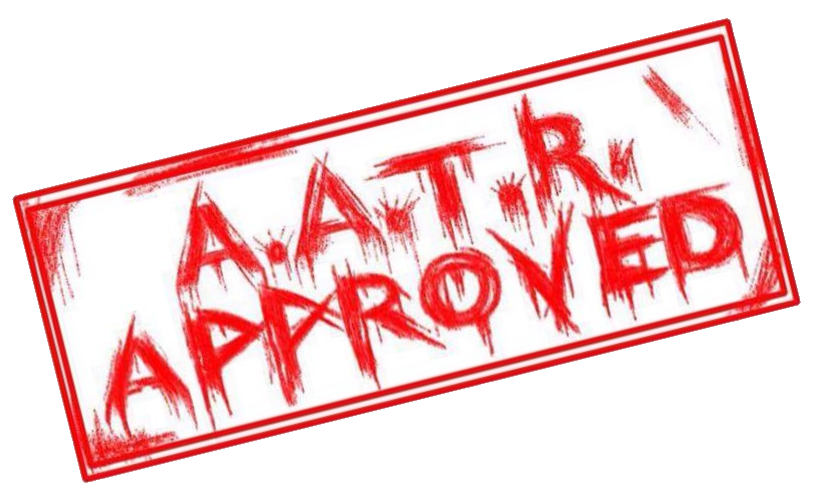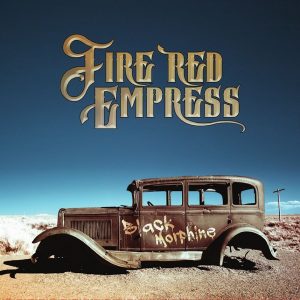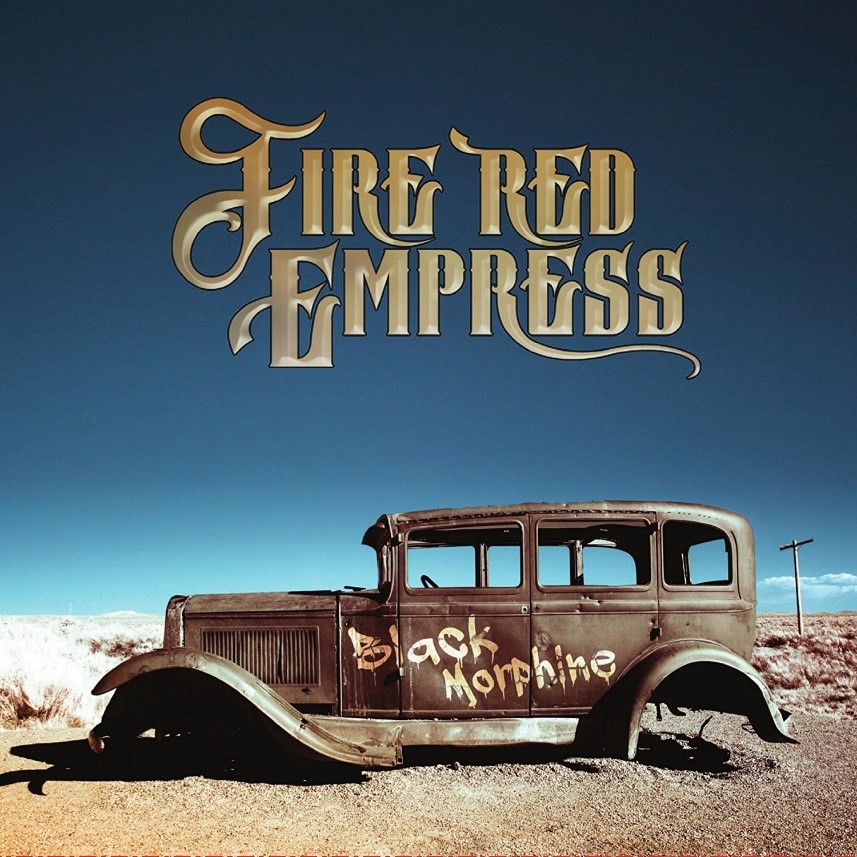 Track List
1. Dead Nature
2. Giants
3. Half Bird, Half Beetle, Half Man
4. Under the Barren Light
5. Hail the Face
6. Seven
7. Black Morphine
8. The Little Death
9. Dear Mister
10. 11:59
11. Maldoror Pt. 1
12. Maldoror Pt. 2
 Record Label:
Polarian Records
Release Date:
20th October
For Fans of… Halestorm, early Paramore, Pat Benatar, Skarlett Riot, Bif Naked
Gig Dates:
10/11/2017 – Hard Rock Hell – Pwllheli
11/11/2017 – Proud – Camden, London
25/11/2017 – The Slade Rooms – Wolverhampton
20/01/2018 – The Slade Rooms – Wolverhampton
27/01/2018 – Sanctuary – Burnley
18/02/2018 – Hard Rock Hell Metal – Birmingham
Check out Fire Red Empress on Facebook, you can purchase Black Morphine here.