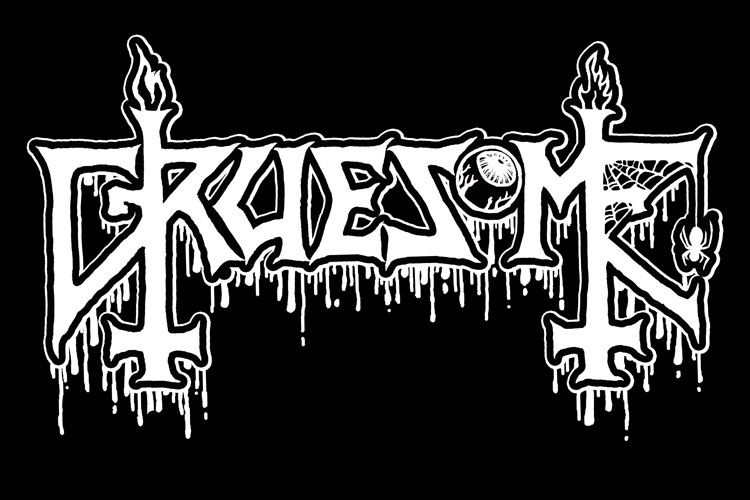 Gruesome – Savage Land album review
22nd May 2015
0
By
John Deaux
Gruesome could be considered a super group or tribute act. But they are so much more. You just need to look at their pedigree to see that.
Gruesome guitarist/vocalist Matt Harvey from Exhumed and drummer Gus Rios of Malevolent Creation) met on the Death to All tribute tour and were drawn together by their mutual love for the first half of Evil Chuck (Schuldiner)'s catalog  and that the remaining pair—bassist Robin Mazen of Derketa and Possessed guitarist Daniel Gonzalez
Heavily inspired by the Death 'Leprosy' death metal era and respectfully dedicated to the memory of Chuck Schuldiner (Death, Voodoo Cult, Control Denied), who sadly passed away after a battle with cancer December 13, 2001 aged 34.
The music on this debut offering is a mind tingling time warp back to when death metal was in its infancy, sounding raw, fully in your face with killer whammy bar infused solos.
To say that I LOVE this record is an understatement. As soon as the title track Savage Land started (which incidentally is the first track on this opus) I was immediately sent back to being a spotty teenager lying on his bed with the stereo cranked, holding the lyric sheet & thinking WOW.
Sonically this album is retro enough for old school fans who want to re-live their youth.
As for the cover artwork. See below as my words wont do it justice.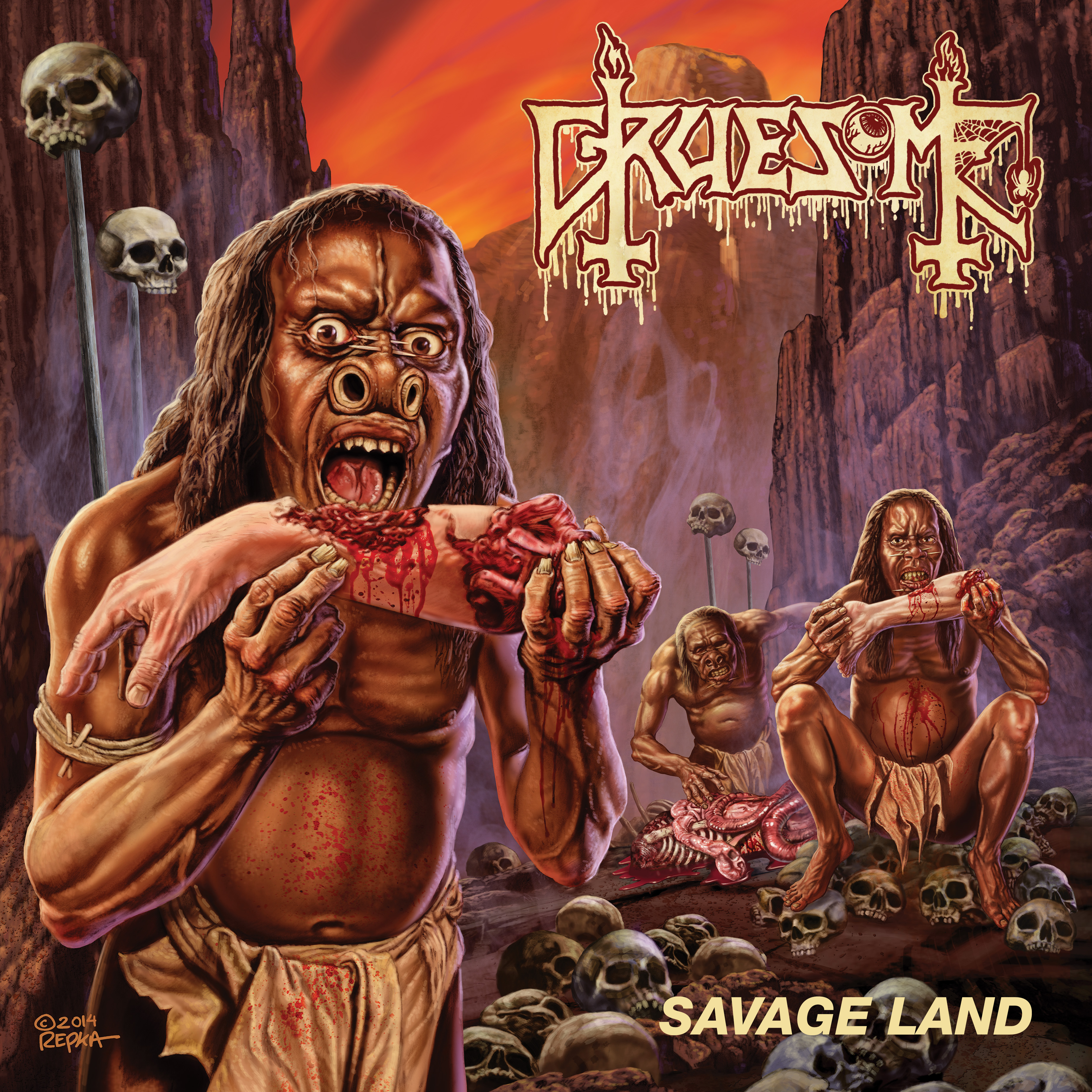 For new fans of death metal this will give them a taste of where it all started but has enough of a new era approach to keep them entertained.
Track List:
Savage Land
Trapped In Hell
Demonized
Hideous
Gangrene
Closed Casket
Psychic Twin
Gruesome
GRUESOME ARE:-
Daniel Gonzalez – Guitar (Possessed)
Matt Harvey – Vocals, guitar (Exhumed)
Robin Mazen – Bass (Derketa)
Gus Rios – Drums, guitar (Malevolent Creation)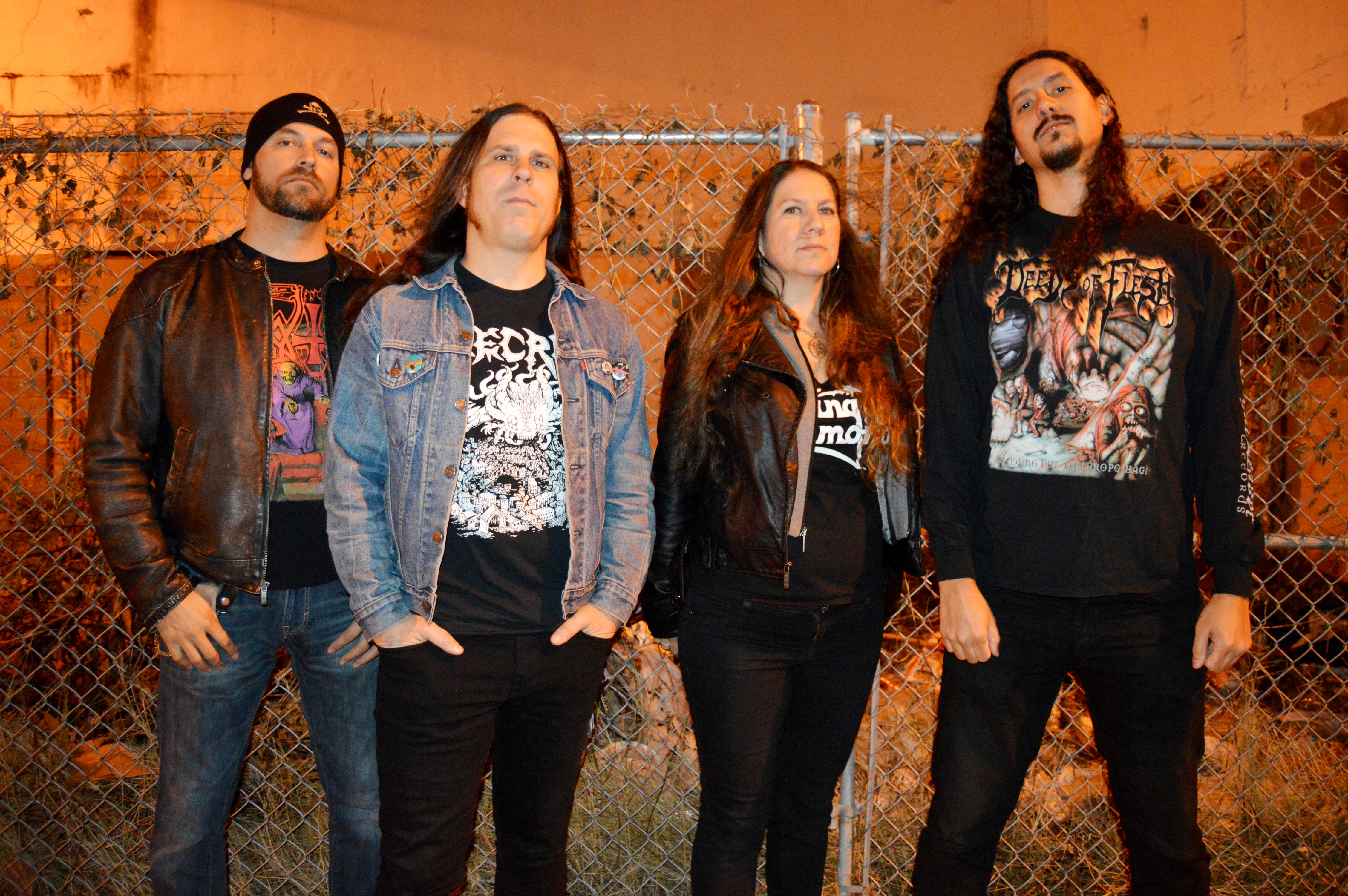 Savage Land is available now on Relapse Records