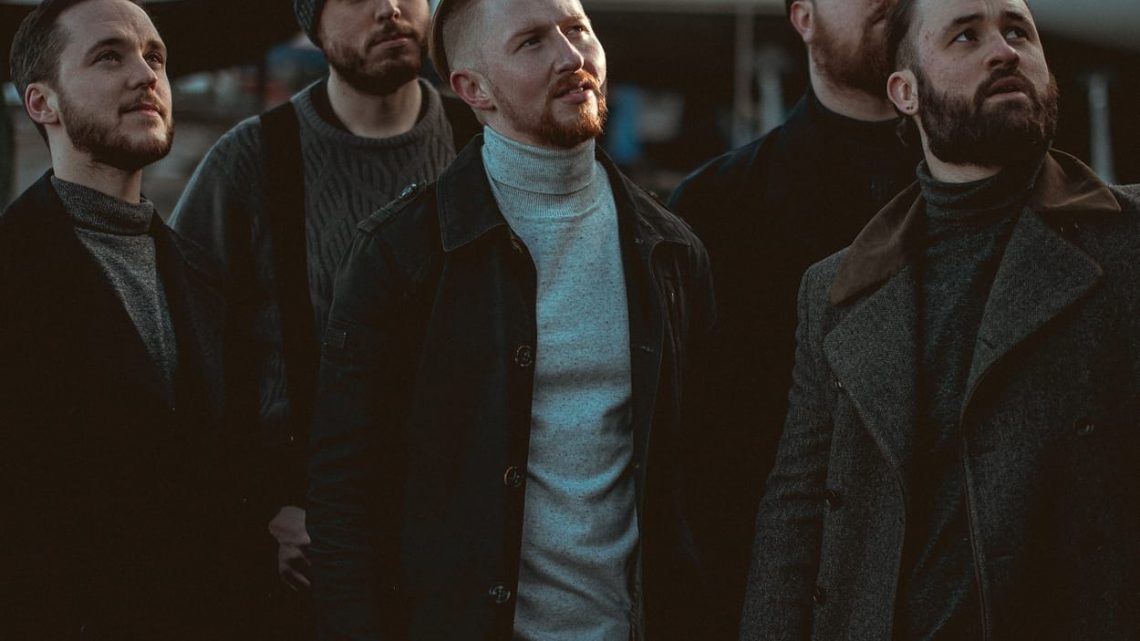 Guitarist Jahan Tabrizi from Tiberius discusses Django
23rd January 2021
Tiberius are a Catchy Progressive Metal outfit from Scotland's Capital and have just released their debut album A Peaceful Annihilation via Bandcamp

I have a cat named Django and he is my monster-chugging demon son who craves violence!
He's named after French Gypsy Jazz guitarist Django Reindhardt who I was really into while I was at Uni and always loved the name. I've only had him since June 2020, during lockdown my work situation changed and I no longer spend most of my life traveling around so I was finally able to take on a pet of my own, something I've wanted for a very long time!
Django needed rehomed at just over a year old due to their previous owner living on a busy road and Django was clearly destined to be an outdoor cat.
What is the weirdest thing Django does?
He's affectionately known as my "Poo Bud", basically when I'm on the toilet he really likes climbing into my boxers and using them like a hammock, the little weirdo!
What is the best trick Django  can do?
It's not so much a trick but he brought me a mouse on the 1st of January which in Scotland is a tradition called "First Footing" which I thought was both sad and amazing! Other than that, he can cut you up pretty nice!
This past year has been pretty manic, so you've no-doubt, like the rest of us, spent a lot of time at home. Has having Django around helped you?
 Django has probably given me more mental stability than he will ever know! He's kept me in a pretty decent routine during furlough, getting up in the morning to feed him and let him outout etc. He's quite a chatty boy and provides endless entertainment by being a sassy little shit!
Have you always been an animal lover? 
Always! I grew up with 14 pets at one time. Cats, Dogs, Birds, Gerbils, Rats, Snakes, Turtles, you name it, I had it! My mum is a huge animal lover and I think she wanted to teach us about compassion and responsibility growing up and I guess a pet is a great way to do that.
Are you one of those people that puts your pets into costumes? 
This isn't a joke but I've been desperately trying to source matching outfits for Django and I for the photo I needed to send in! You'd be very surprised how hard it is to find a cat-sized chefs hat on short notice! Maybe for the Christmas card though yeah?
Do they like it when you practise at home and has Django had any influence on your
music? 
Django actually jumps up on the desk and sits pretty much on top of my keyboard any time I'm in my home studio. I have to constantly move my stuff around so he stops laying on keys etc! It's very cute but I don't get much done because he's always like "Father, I crave attention!" but if he doesn't appreciate the riffs, he will happily swipe at my hands until I stop!
Who looks after your pet whilst you're away on tour/holiday?
We've not crossed that bridge yet but I have a pretty great support network of friends and family who I'm sure will jump at the chance to look after the prince.
Speaking of practising, any new music in the pipeline? 
We only released our debut album 'A Peaceful Annihilation' last year so at the moment we're currently focusing on keeping that relevant while being unable to tour. However, we are in the process of writing album 2 but I think we'd all like to perform the first album live first before we go releasing anything new!
Q: Have you anything you'd like to say to your fans/followers?
Thanks for championing our music and sticking with us through our decision to go ahead and release a debut album during a pandemic!
We love you all and would like to remind you to stay hydrated xxx
Thanks Jahan. Stay safe and well 
For all things Tiberius, click HERE