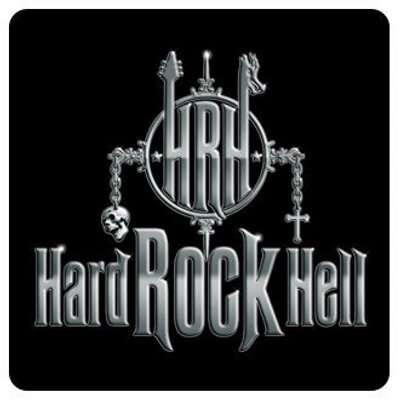 HARD ROCK HELL ANNOUNCES THE FIRST WAVE OF ACTS FOR ITS GLORIOUS TWELFTH!
15th November 2017
The festival's Eleventh Coming came to pass, but Jonni Davis and his team are already putting together their Glorious Twelfth for 2018.  HRH are thus proud to announce a first salvo of storming acts, chosen by the fans, who'll be performing amidst the beautiful backdrop of North Wales, at Camp HRH in Pwllheli from 8th -11th November 2018.
The ever-mighty Saxon will be headlining HRH XII. Saxon need no introduction to fans of the genre, who'll see their iconic logo in their mind's eye the moment the band gets mentioned. Formed back in '77, Saxon were at the forefront of the scene, much beloved by fans of Hard Rock Hell. What's more, Saxon played the very first Hard Rock Hell (the Winter Ball, back in 2007). Having sold more than 15 million albums worldwide, the band also continues to influence later giants of the genre, like Metallica, Metallica, Mötley Crüe, and Pantera, and will be raising the rafters at HRH XII.
Co-headliners  The Dead Daisies are a formidable Australian-American outfit that brings together amazing talent for this collective project. The band has toured worldwide and was the first the first Western rock band to play Cuba after President Obama reopened trade ties with the country. An amazing achievement. Have a cigar, as the saying goes! The Dead Daisies will be bringing their world-famous Live and Loud sound to Hard Rock Hell next year.
Like Saxon, Girlschool played the very first Hard Rock Hell, way back when the world was young. Firm favourites of the HRH crowd, Girlschool have just won the HRH "Angels of Rock" award at the brand-new HRH AWARDS. They're the longest running all-female rock band IN THE WORLD, and still strong and active after more than 35 years in the business.
Femme Fatale were due to play HRH XI, but weren't able to do so because some of their guitarists were playing on another project. HRH are delighted to welcome the band to HRH XII. Listing "Loud Guitars, Vodka, Black Boots, Black Eyeliner, & Beer!" as the band's interests, Femme Fatale will bring all this and more to Camp HRH next year!
Also announced in the very tasty first wave of bands playing the festival are Phil Campbell and the Bastard Sons, Tygers of Pantang, Thunderstick, Ryders Creed, The Rising Souls, The Dukes of Bordello, and (appropriately for HRH XII) Renegade Twelve.
N.B. HRH has been busier and more popular than ever, particularly after the triumphant Eleventh Coming (which sold out LAST November). Tickets for HRX XII will sell out FAST, so book early! Ring Fleur on 0203 287 6684 For further details and ongoing updates, check out www.hardrockhell.com