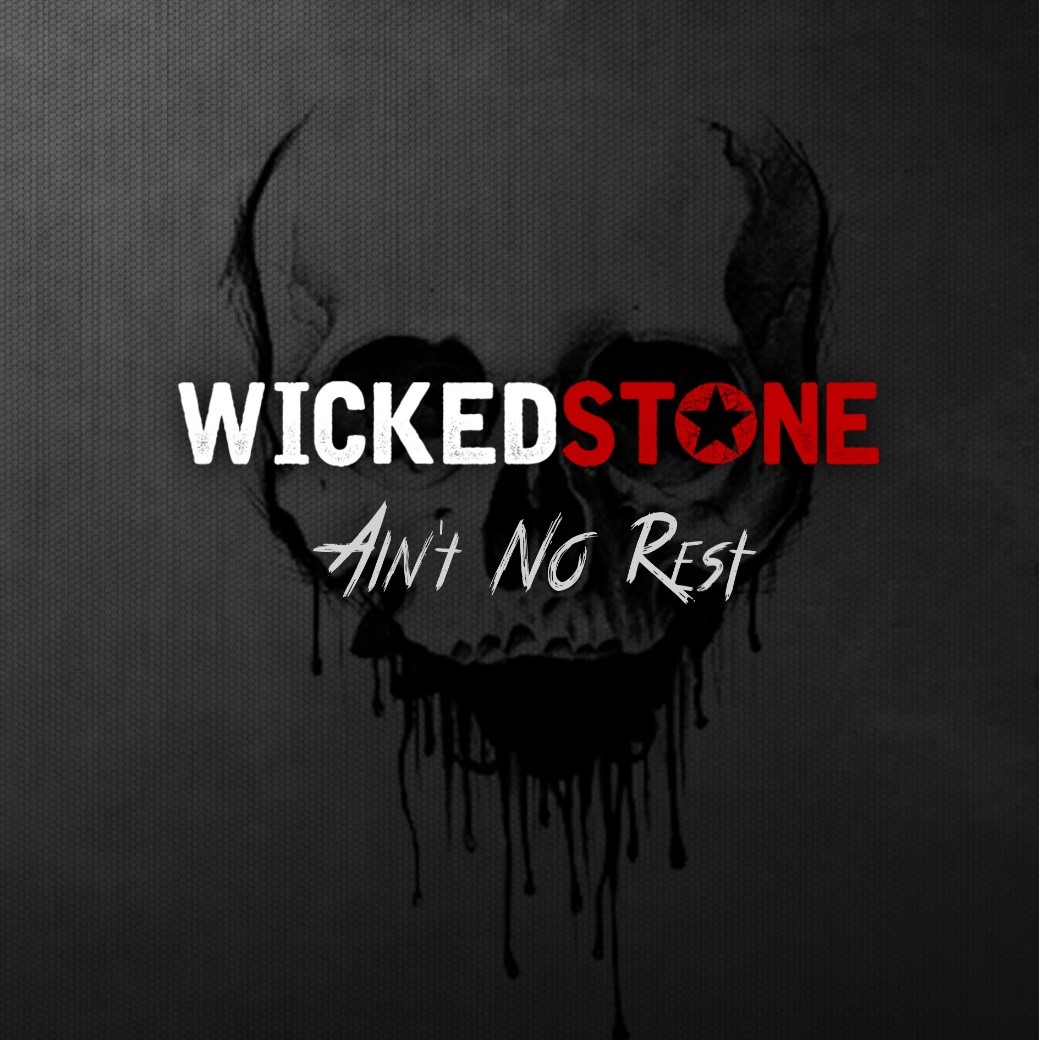 Wicked Stone – "Ain't No Rest" (Album Review)
15th November 2017
As we all know, music goes through phases…styles change, tastes change, sometimes for better, sometimes for worse, but it happens regardless and, recently a lot of musicians have rekindled their love for all things southern…yes blues based hard rock is all the rage right now thanks to artists such as BLACK STONE CHERRY (For the record the gratitude is tongue in cheek) and up and down the UK bands are getting their groove on quicker than you can take a shot of bourbon. The trouble is (And this happened during the big emo boom for example) with lots of bands emerging with a similar style, you develop an over-saturation and no matter how good a band may be technically, they just fall into the bracket of "oh, another southern rock band" and your interest is immediately diminished …well one band hoping to evade such stigma is WICKED STONE. The band (Consisting of vocalist Joe Hawx, guitarists Ryan Stageman and James Forrister, drummer Olly Smith and bassist James Amos) from Kent have recently released their debut album "Ain't No Rest"…how wicked are they? Let's find out…
The album opens up with the title track and we're instantly met with that recognizable groove-laden hard rock barrage of riffs, it ticks all the right boxes and even vocally it's like Joe has a certain twang to his voice here, really emphasizing the southern state roots of the genre, imitation is the sincerest form of flattery as they say. Musically it lies somewhere between THE ANSWER and REVOKER, especially in the chorus and with the chugging guitar tone too, it's a decent opener. "Hit It 'N' Quit It" utilizes a similar approach and here the riffs seem that bit heavier, certain guitar licks in places aren't too dissimilar to the style of Zakk Wylde, the sluggish breakdown midway through the track does add a fair dose of weight to the track and if anything it makes the rest of the track that much more enjoyable as you appreciate it's groove all the more. The real highlight though is "The End" and for once I'm not sarcastically referencing the album finishing…the intro sequence is properly infectious and the track as a whole has a really solid rhythm, this is the meat and potatoes of the album right here…I mean I'm no masseuse but, this end is happy.
The rest of the album has it's subtle faults however…"One Time" is considerably lethargic and despite decent production quality it's for the most part uninspiring, the key change sounds a little off and the solo here honestly sounds a little forced, like they're trying too hard in ways, like it's been thrown in to fit some criteria…it's one of the albums weakest moments…the opening lyrics to "Another Round" bug me in all honesty…"Kicking back, drinking Jack, yeah it's going down…Life's a party no relaxing gonna' tear up the town"…this is just, contradictory nonsense, are you kicking back or not? I digress…the rest of the album can come across as formulaic and on times repetitive and although it has good sound quality, the actual content is on times, generic. To be fair it's not a terrible record by any means, the guy's gone' done good….but it's not wicked per se…
Score: 5 Out Of 10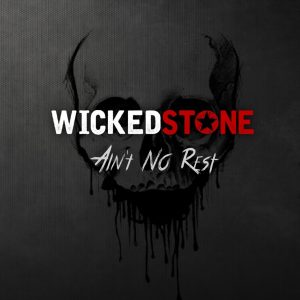 Wicked Stone Ain't No Rest Album Info
Track List
1] "Ain't No Rest"
2] "One Time"
3] "Another Round"
4] "Hit It 'N' Quit It"
5] "Get In Or Get Out"
6] "Slide Baby"
7] "Rattleshake"
8] "Sick In Love"
9] "The End"
10] "Set Me On Fire"
Record Label: Despotz Records
Release Date: October 7th
How useful was this post?
Click on a thumb to rate it!
Average rating / 5. Vote count: