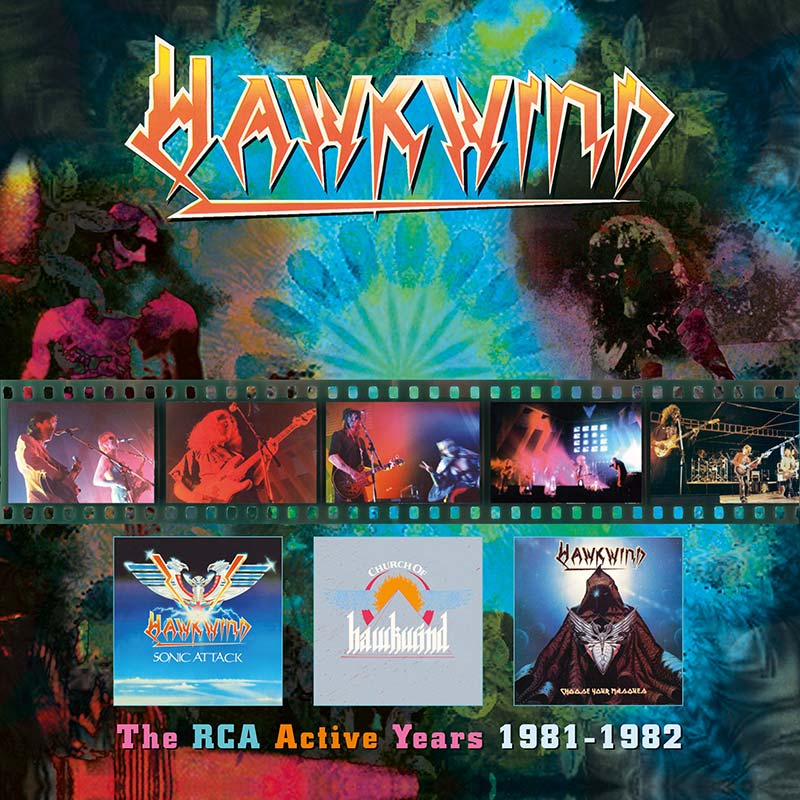 Hawkwind – The RCA Active Years 1981-1982
24th October 2016
Space rock legends Hawkwind are set to release a 3cd box set  consisting of "Sonic Attack", "Church of Hawkwind" & "Choose Your Masques"
Although these are considered Hawkwinds most commercial albums of their career but they're still spectacular & hold up really well.
All 3 albums in this handy package benefit so well from the 24 bit mastering by Ben Wiseman & ensures that these recordings will last a lifetime.
The packaging itself is really nice. Housed in a clam-shell box & the 3 CDs are encased in their own cardboard sleeves which are adorned with the original artwork. The poster is emblazoned with live shots of the band in this era of their career, is incredibly frame-able & will look magnificent on a wall.
The re-recording of the classic Silver Machine from the Church of Masques album is quite brilliant. The commercial success of this album re-inforced the popularity of the band.

Sonic Attack
is truly a forgotten gem with Martin Griffin sitting on the drum thrown after the departure of Ginger Baker
(
Cream
)

Church Of Hawkwind
was released under the name of
Church of Hawkwind
& encapsulates the band at a more experimental stage of their career, as this was a curve-ball. A total departure from the usual
Hawkwind
sound & musical direction.
This release is quite wonderful in its own right & once again a great addition to the collectors growing CD library.
Overall score 7/10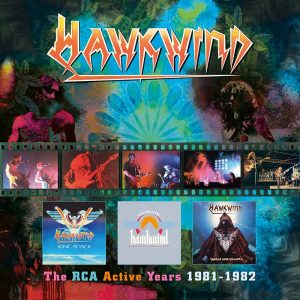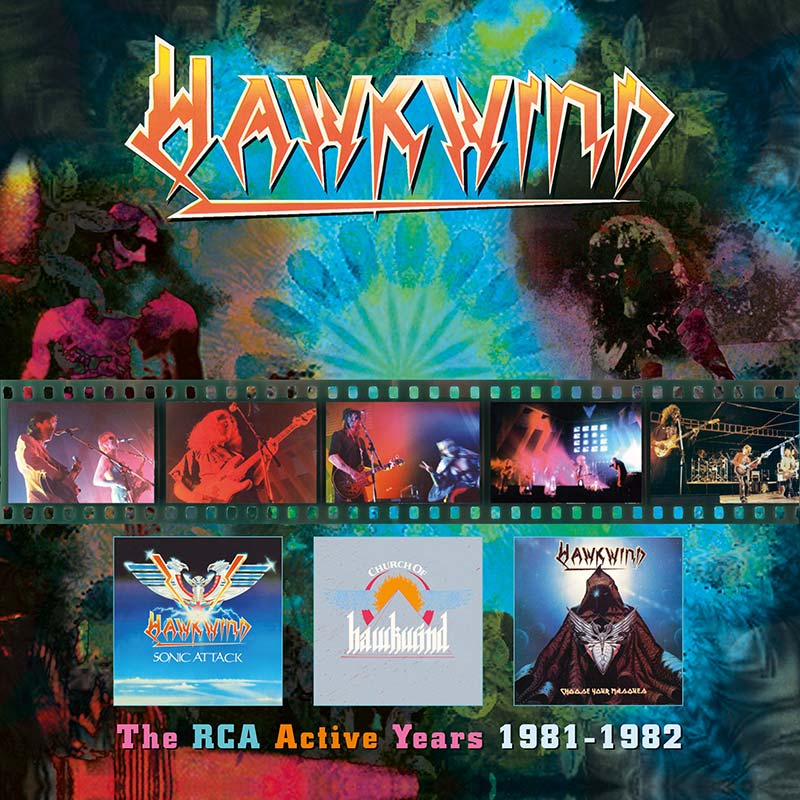 Track List
DISC ONE: SONIC ATTACK
1. SONIC ATTACK
2. ROCKY PATHS
3. PSYCHOSONIA
4. VIRGIN OF THE WORLD
5. ANGELS OF DEATH
6. LIVING ON A KNIFE EDGE
7. CODED LANGUAGES
8. DISINTEGRATION
9. STREETS OF FEAR
10. LOST CHANCES
DISC TWO: CHURCH OF HAWKWIND
1. ANGEL VOICES
2. NUCLEAR DRIVE
3. STAR CANNIBAL
4. THE PHENOMENON OF LUMINOSITY
5. FALL OF EARTH CITY
6. THE CHURCH
7. THE JOKER AT THE GATE
8. SOME PEOPLE NEVER DIE
9. LIGHT SPECIFIC DATA
10. EXPERIMENT WITH DESTINY
11. THE LAST MESSIAH
12. LOOKING IN THE FUTURE
DISC THREE: CHOOSE YOUR MASQUES
1. CHOOSE YOUR MASKS
2. DREAM WORKER
3. ARRIVAL IN UTOPIA
4. UTOPIA
5. SILVER MACHINE
6. VOID CITY
7. SOLITARY MIND GAMES
8. FARENHEIT 451
9. THE SCAN
10. WAITING FOR TOMORROW
Release date
28th October 2016
Label
Atomhenge
Check out Hawkwind HERE & the box is available HERE