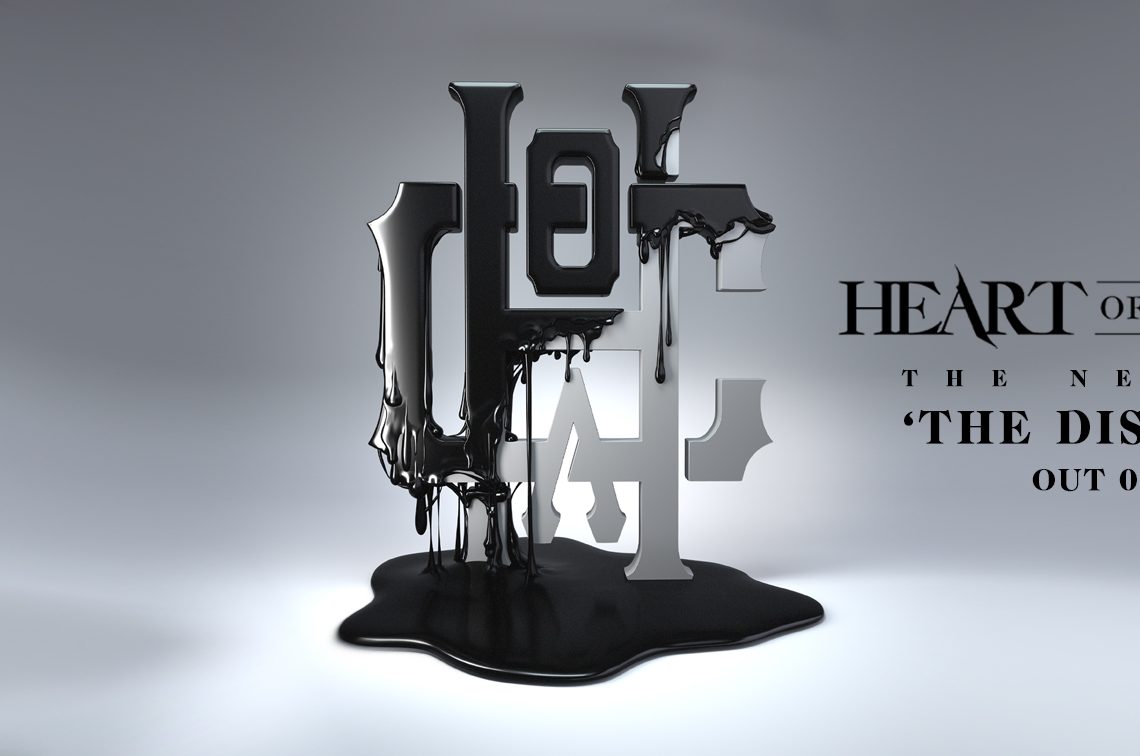 Heart Of A Coward – "The Disconnect"
13th June 2019
0
By
Gavin Griffiths
Sometimes the best way to truly critique something is by using comparison, and in a rare case of continuity on my part we're going to be doing that right now for this next review. You may have recently noticed me praise MOTIONLESS IN WHITE for their newest album "Disguise", in which they continue to flourish within their own sound; taking the tried, tested and borderline tired metalcore formula, incorporating their own blend of Gothic inspired alternative metal, and delivering a well-polished, palatable pummeling. You may have also noticed that, whilst on the topic of metalcore, I likened it to past trends such as Nu Metal and Emo, suggesting it was becoming over-saturated, repetitive and somewhat stagnant…this next review will test that theory…
 Formed in 2009 in Milton Keynes, HEART OF A COWARD have steadily become a staple of the UK metal scene, from their status as recondite hard and heavy underdogs, to being one of the most revered bands to fly the flag for modern British metal. Combining elements of traditional heavy metal, with modern metalcore writing styles, they sound anything BUT cowardly quite frankly, proven by numerous tours supporting everyone from MACHINE HEAD to SIKTH.
However, in 2017 they swapped vocalists, with Jamie Graham giving way to Kaan Tasan, and they've recently released their first album with the new front-man; "The Disconnect".  A straight up, no-frills melodic metalcore record; will his appointment aid their evolution, or is this more a case of metalbore?
The album begins with "Drown In Ruin" and following on from a slowly ascending instrumental opening,  we're thrust right into a wall of typically djent-inspired down-tuned riffs and intense vocals…to be fair though, the key change for the chorus is pulled off well, along with the ever so subtle harmonics filtering through the aggression, but when we get back to the meat and veg of the track it's very much formulaic…riffs for days like, but, nothing exciting as such.
"Ritual" keeps the album ticking along with a fairly sleek transition and we get more of the chugging riffs and snarly vocals we've come to expect really…there are some thrash-inspired segments where the pace picks up, and the clean vocals of the chorus break things up nicely, however brief they may be.
Looking for further highlights or, talking points over the course of the remaining eight tracks however proves to be a touch more challenging…coming back to Motionless In White, while they clearly implement metalcore as a core sound, they take advantage of their Gothic / alt. rock aesthetics, mixing up different tones and styles, making for a much more interesting listen…Heart Of A Coward here, with their straight-up metal approach sound a bit…vanilla by comparison.
Sure they deliver some solid riffs, know how to drop a breakdown without milking it completely and show no mercy with their overall metal approach…but…nothing stands out. OK I tell a lie, "Return To Dust" stands out as to be perfectly honest it's more of an interlude I'd say than an actual track…so soft is it's tone, it's completely jarring with the rest of the album given it's placing. As much as intro tracks are a cliché at this point, this would have worked MUCH better at the start of the record than being track seven…it just feels random.
Other than that, it really is a metalcore album by numbers…over its run time it becomes quite samey, with very little in terms of variety both vocally and instrumentally bar the odd melodic sequence or, groove-laden hook. Sure the album as it is flows well, with some good mixing and production going into this; it sounds as crisp as it sounds crushing, but there's no point in having riffs for days if it's groundhog day.
General metalcore fans will probably enjoy it, it's just more for them to mosh to really, but if you're looking for something with a little more character, this probably won't cut it. Heart Of A Coward…sound of, well, quite a lot of similar bands to be honest.
Album Score: 5 / 10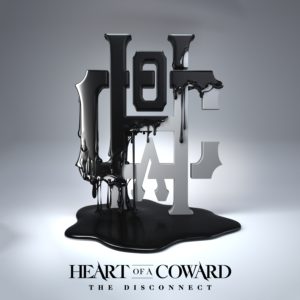 Track List:
"Drown In Ruin"
"Ritual"
"Collapse"
"Culture Of Lies"
"In The Wake"
"Senseless"
"Return To Dust"
"Suffocate"
"Parasite"
How useful was this post?
Click on a thumb to rate it!
Average rating 0 / 5. Vote count: 0
No votes so far! Be the first to rate this post.
Related
About the author
Gavin Griffiths AKA GavTheGothicChav 31 Based In South Wales Favourite Bands: HIM, The 69 Eyes, Paradise Lost, CKY, Rise Against, Alkaline Trio, Type-O-Negative, Turbonegro, Depeche Mode... Enjoys: Pizza, Jack Daniel's, Comedy Roasts, WWE, Horror Movies, Sloths, Panda's, Eurovision Dislikes: The Concept Of Being "Offended", Hype, Instrumental Tracks, Interludes, Overly Long Tracks