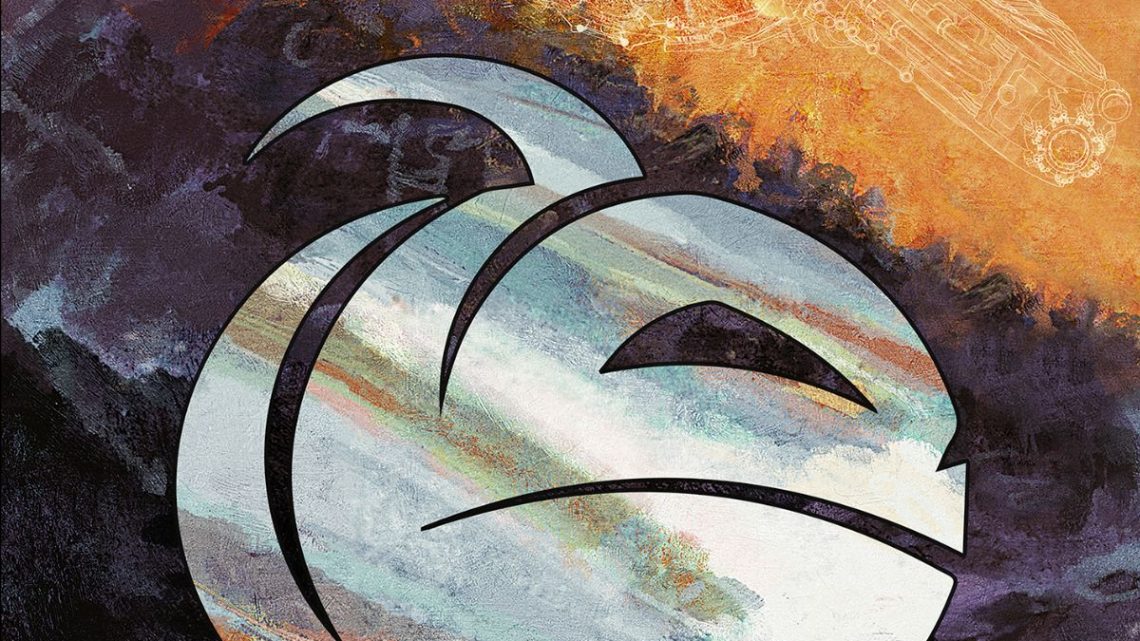 HELLOWEEN – Release Video For First Single 'Skyfall'
3rd April 2021
0
By
John Deaux
HELLOWEEN have released the first single, 'Skyfall', from their upcoming self-titled album, along with an amazing video! Written by Kai Hansen, "Skyfall" is a storming 7 plus minute ride into the HELLOWEEN universe (and beyond!). The epic track describes an alien landing on earth and the dramatic chase that ensues while Michael Kiske, Andi Deris and Kai Hansen duel each other in a breathtaking manner. Produced by Martin Häusler, it will be the most elaborate clip in the history of the band, with the story of the song will be displayed cinematically through the use of 3-D animation.

"Skyfall" will be available on CD, digitally and in two different vinyl versions.
Single 1: Vinyl, CD, digital:
'Skyfall' (single edit) + 'Skyfall' (exclusive alternative vocals mix). Both are exclusive single versions and will not be on the album. Around 20 minutes playing time.
Single 2: Vinyl only
'Skyfall' (single edit) + 'Indestructible' (exclusive album track). This is a strictly limited version of the new single with one exclusive album track.
Order the singles here in the format of your choice: http://nblast.de/Helloween-Skyfall
The self-titled "HELLOWEEN" record, out on June 18th via Nuclear Blast Tonträger Produktions- und Vertriebs GmbH, is available to pre-order now.
The album will be available as 2CD – Digibook, 1CD – Jewelcase, 3LP – Hologram-Vinyl in Trifold, 2LP – Vinyl in Gatefold (picture vinyl + div. colors), 2LP/2CD – Earbook Edition, 2LP/2CD – Deluxe Boxset (black vinyl and splatter vinyl), Cassette, Digital
Pre-order here: https://nblast.de/HELLOWEEN-Helloween
Pre-save: http://nblast.de/HelloweenPreSave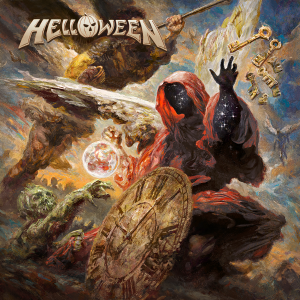 TRACKLISTING "HELLOWEEN"
01 – Out For The Glory
02 – Fear Of The Fallen      
03 – Best Time              
04 – Mass Pollution                  
05 – Angels                                   
06 – Rise Without Chains          
07 – Indestructible                      
08 – Robot King                         
09 – Cyanide                                  
10 – Down In The Dumps         
11 – Orbit                                        
12 – Skyfall
Bonus tracks Mediabook & Vinyl:
01 – Golden Times                         
02 – Save My Hide                        
Bonus tracks Earbook
01 – Golden Times                         
02 – Save My Hide                        
03 – Pumpkins United     
Helloween will be touring Europe throughout early 2022 alongside Hammerfall for the 'UNITED FORCES TOUR 2022'. All date are below.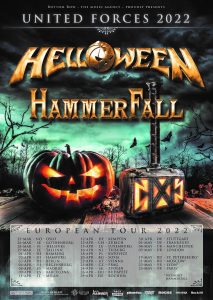 HELLOWEEN & HAMMERFALL
UNITED FORCES TOUR 2022
presented by Metal Hammer, Rockantenne, Piranha, Start, Rocks & Rock It
25-Mar-2022  NOR  Oslo – Sentrum Scene
26-Mar-2022  SWE  Gothenburg – Partille Arena  
28-Mar-2022  FIN  Helsinki – Black Box
29-Mar-2022  EST  Tallinn – Noblessneri Valukoda                                
01-Apr-2022  GER  Bamberg – Brose Arena
02-Apr-2022  GER  Hamburg – Sporthalle
03-Apr-2022  GER  Berlin – Verti Music Hall
04-Apr-2022  GER  Regensburg – Donau Arena                                  
08-Apr-2022  ES  Madrid – Wizink Center
09-Apr-2022  ES  Barcelona – St. Jordi Club                   
11-Apr-2022  IT  Milan – Lorenzini District
12-Apr-2022  GER  Kempten – bigBOX
13-Apr-2022  CH  Zürich – Samsung Hall   
15-Apr-2022  LUX  Luxemburg – Rockhal
16-Apr-2022  NL  Tilbourg – 013                      
18-Apr-2022  PL  Katovice – MCK                    
20-Apr-2022  BG  Sofia – Arena Armeec                 
22-Apr-2022  AT  Vienna – Gasometer
23-Apr-2022  CZ  Prag -O2
24-Apr-2022  SK  Zvolen – Ice Stadium                     
26-Apr-2022  HU  Budapest – Papp Laszlo Sportarena                            
29-Apr-2022  GER  Bochum – Ruhrcongress
30-Apr-2022  GER  Stuttgart – Schleyerhalle
01-May-2022  GER  Frankfurt – Jahrhunderthalle                           
04-May-2022  UK  Manchester – Manchester Academy
05-May-2022  UK  London – Brixton Academy
19-May-2022  RU  St. Petersburg – A2*
21-May-2022  RU  Moscow – Adrenaline-Stadium*
23-May-2022  FR  Lyon – Transbordeur*
25-May-2022  FR  Paris – Olympia*
* without HAMMERFALL
Tickets: https://bit.ly/2E1KcHE
Helloween tickets that have already been purchased remain valid
How useful was this post?
Click on a thumb to rate it!
Average rating 0 / 5. Vote count: 0
No votes so far! Be the first to rate this post.
Related