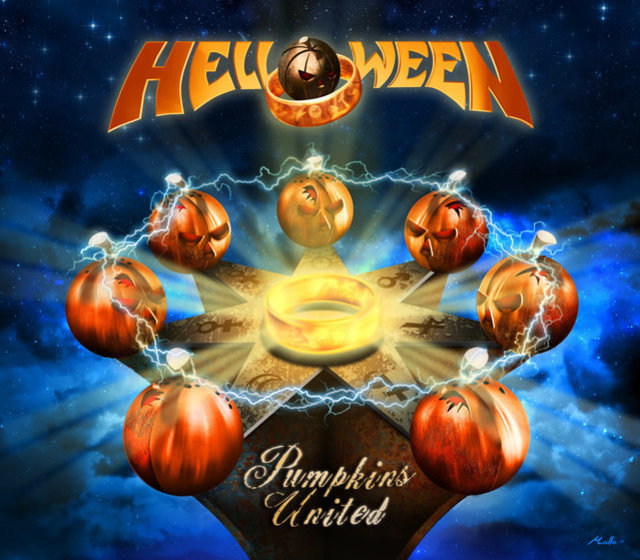 HELLOWEEN reveal 'Pumpkins United' single + lyric video; 10″ pre-order live!
13th October 2017
Earlier this year German Power Metal legends HELLOWEEN announced that they would be reuniting with former members Kai Hansen (guitar) and Michael Kiske (vocals) for a World Tour under the banner of "Pumpkins United". It would mean bringing together the classic line-up of the band that recorded the seminal 'Keeper Of The Seven Keys Parts 1 & 2' albums (1987/88).
HELLOWEEN's upcoming Pumpkins United World Tour will be nothing short of incredible. The super-tour, with plenty of dates being sold out for a while now, will be witnessed by more than 10,000 fans in Mexico City, 16,000 Brazilians rocking out in São Paulo, 9,000 fans in Santiago de Chile while in Stuttgart there'll be 6,000. In Milan, 8,000 Pumpkinheads eagerly await the arrival of the tour and finally – the  ultimate mayhem in Prague with 12,000 tickets sold as well as in Madrid where, believe it or not, 14,000 Spanish Pumpkinheads will gather for this special show.
The news doesn't stop there. The band, whilst busy in their rehearsal room have also written and recorded an exclusive song together. The aptly titled track 'Pumpkins United' blends everything that has made this band world-famous and a true trailblazer of an own sub genre: power guitar riffs, three-part guitar solos, double bass thunderstorms, and melodic choruses soaring above all else. The track is also performed by all three singers of the band's history – a dream hardly anyone thought would come true and as a thank you to all fans for a quarter of a century of HELLOWEEN mania and decades of loyalty, 'Pumpkins United' will be available via  helloween.org from October 13 as a FREE DOWNLOAD!
Pumpkins United World Tour 2017/18
19.10.  MEX    Monterrey – Escena *SOLD OUT*
21.10.  MEX    Mexico City – Arena Ciudad de Mexico
23.10.  CR       San Jose – BN Arena
25.10.  CO       Bogotá – Gran Carpa Américas
28.10.  BR       São Paulo – Espaço das Américas *SOLD OUT*
29.10.  BR       São Paulo – Espaço das Américas
31.10.  BR       Porto Alegre – Pepsi on Stage
02.11.  RA       Buenos Aires – Luna Park
03.11.  RCH     Santiago – Teatro Caupolican *SOLD OUT*
05.11.  RCH     Santiago – Teatro Caupolican *SOLD OUT*
10.11.  CH       Zurich – Samsung Hall
11.11.  D         Stuttgart – Porsche Arena *SOLD OUT*
12.11.  D         Munich – Zenith
14.11.  UK       London – o2 Brixton Academy
15.11.  F          Paris – Zenith
18.11.  I           Milan – Mediolanum Forum
20.11.  NL        Tilburg – 013 Poppodium
24.11.  D         Bochum – Ruhrcongress *SOLD OUT*
25.11.  CZ        Prague – Tipsport Arena
26.11.  SK        Bratislava – Aegon Arena
28.11.  PL        Warsaw – Hala Kolo
30.11.  FIN       Helsinki – Black Box *SOLD OUT*
02.12.  S          Gothenburg – Partille Arena
04.12.  D         Berlin – Tempodrom
09.12.  E          Madrid – Wizink Center
14.12.  BG       Sofia – Arena Armeec
15.12.  RO       Bucharest – Romexpo
16.03.  J           Tokyo – EX Theater Roppongi
18.03.  J           Sapporo – Zepp
21.03.  J           Osaka – Zepp Bayside
23.03.  J           Tokyo – Zepp
24.03.  J           Tokyo – Zepp
25.03.  J           Nagoya – Zepp
07.04.  RUS     Moscow – Stadium
09.04.  UA       Kiev – Dvorets Sporta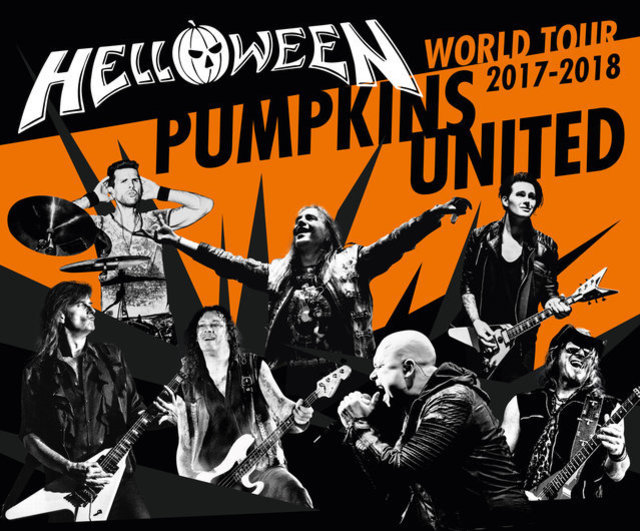 How useful was this post?
Click on a thumb to rate it!
Average rating / 5. Vote count: